By KAREN JOLLY DAVIS
Cape Charles Wave
August 8, 2012
Should Cape Charles, with its new wastewater treatment plant, make it easier to commercially develop nearby Route 13? That's a question that will be on the table Thursday night at the Town Council meeting.
The Public Service Authority (PSA), which once hoped to provide sewer service around Exmore and Cheriton, has scaled back its goals. Now, the PSA is focusing on the strip along Route 13 between SunTrust Bank running south to the Corner Mart, with a branch to the Fairview mobile home park. The wastewater generated there would be pumped to the new Cape Charles plant.
"When taking the temperature of the community, we found significant interest by the commercial property owners," said Bob Panek, who is both the assistant town manager of Cape Charles and the chairman of the PSA. "So we decided to concentrate on service for the commercial properties. Then we could build on that, should the grant funding climate improve in the future."
A preliminary cost estimate for the small system is $1.5 million to $2 million. There are about 53 acres of commercially zoned property near the Cape Charles traffic light, and 32 acres zoned industrial. The PSA contacted 65 parcel owners to see if they were interested in a wastewater system. [Read more…]
By GEORGE SOUTHERN
Cape Charles Wave
August 7, 2012
Cape Charles will hold a special election November 6 to select a replacement for the late Town Councilman-elect Donald L. Clarke.
The winner of the election will serve a term of approximately three years and eight months, until July 1, 2016.
Clarke was elected to Town Council May 1, but passed away on June 13. He was due to take office July 1.
The special election was ordered by  Northampton County Circuit Court Judge W. Revell Lewis, III, and was in response to a petition filed by the Town Council.
Persons wishing to run in the special election must file their candidacy at least 81 days prior to the November election, making the filing deadline August 17 at 5 p.m.
The November 6 Special Election will be held concurrent with the Presidential election, so the Town will not incur any extra election expense. [Read more…]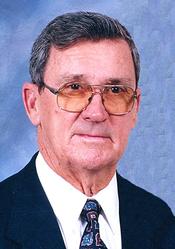 Robert D. Bois Sr., 80, husband of Anne Bois and a resident of Seaview, VA, passed away suddenly Monday, August 6, at his residence.
Funeral services with military and VMRC honors will be held Friday, August 10, at St. Charles Catholic Church, 545 Randolph Ave, Cape Charles, at 2 p.m. with Father J. Michael Breslin officiating.
In lieu of flowers, memorial contributions may be made to St. Charles Catholic Church, 545 Randolph Ave, Cape Charles, VA 23310.
Robert Bois was born July 7, 1932, in South Grafton, MA, the son of the late David Bois and the late Albina Lucier Bois.
He served four years in the Navy during the Korean War aboard the USS Missouri and the USS Albany, and then 18 years in the US Air Force, both in the United States and overseas, retiring as a Master Sergeant. After the military, he began a second career with the Virginia Marine Resources Commission, completing 18 years of service to the local community, retiring as Captain for the Eastern Shore and Peninsula areas. [Read more…]