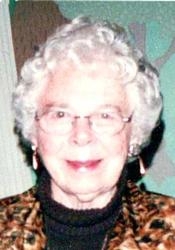 Martha Anderson Fisher Rolley, 95, wife of the late Francis V. "Drag" Rolley and a resident of Cheriton, died Thursday, September 20, in Nassawadox.
A graveside service will be held Sunday, September 23, at 2 p.m. at Cape Charles Cemetery with Reverend Jeff Conrow and Mr. Barry Downing officiating.
In lieu of flowers, memorial contributions may be made to Cheriton United Methodist Church Memorial Fund, c/o Jo Ann Heneghan, P.O. Box 297, Cheriton, VA 23316.
A native of Capeville, she was the daughter of the late Mary Toy "Muh" Fisher and the late Tully Garrison Fisher. [Read more…]