FIRST SCREEN ON THE VOTING MACHINE: Cape Charles voters will see four screens on the electronic voting machines. The first screen (BELOW) lists Presidential, Senate, and Congressional ballots.
SECOND SCREEN: The second screen on the voting machine (BELOW) lists two proposed amendments to the Virginia state constitution.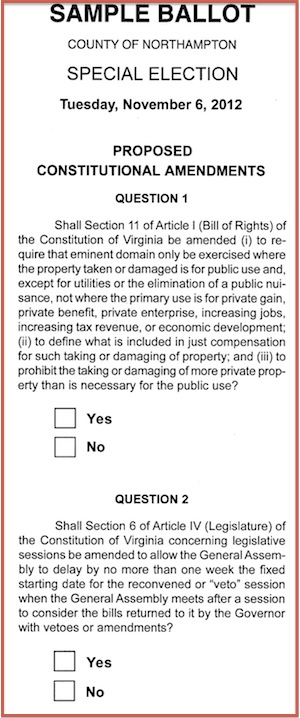 THIRD SCREEN: The third voting screen (BELOW) asks whether Northampton County School Board members should be elected by the voters instead of appointed.

FOURTH SCREEN: Only Cape Charles voters will see a fourth screen (BELOW) to select a replacement member of Town Council.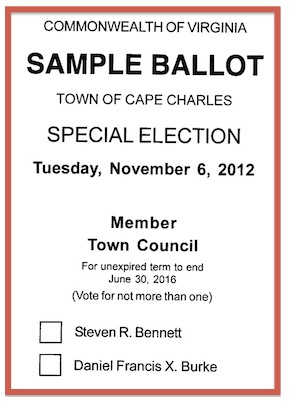 Sandy the hurricane has departed, but nothing can vanquish Sandy the animal rescue lady. She will not rest until every stray kitten in Cape Charles has adoption papers.
Sandy can counter your every excuse.
No litter box? Included.
No kitty bed? Included.
No cat food? — yep, that's included too.
Be one of the first three callers, and you can choose your kitten's name. [Read more…]