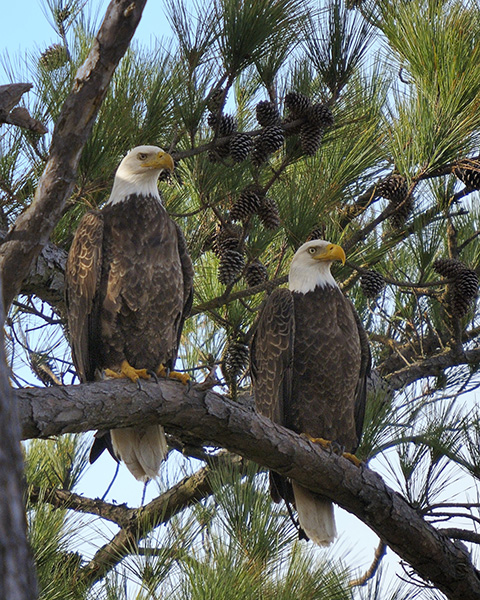 May 8, 2013
Bay Creek resident Ron Wrucke's bird photography is renowned, so it is no surprise that "Bay Creek Eagles" received an Honorable Mention in the Cape Charles by the Bay photo contest.
A total of 72 photographers submitted 451 photos for the contest, which are on display at Arts Enter through Sunday, May 12 (extended by popular demand).
The Wave will publish one photo from the contest each day during the exhibit.
Click the ARTS tab at top of page to see photos published earlier, including the three contest winners.
Mr. Wrucke's own website containing other images is at http://easternshoreimaging.com.