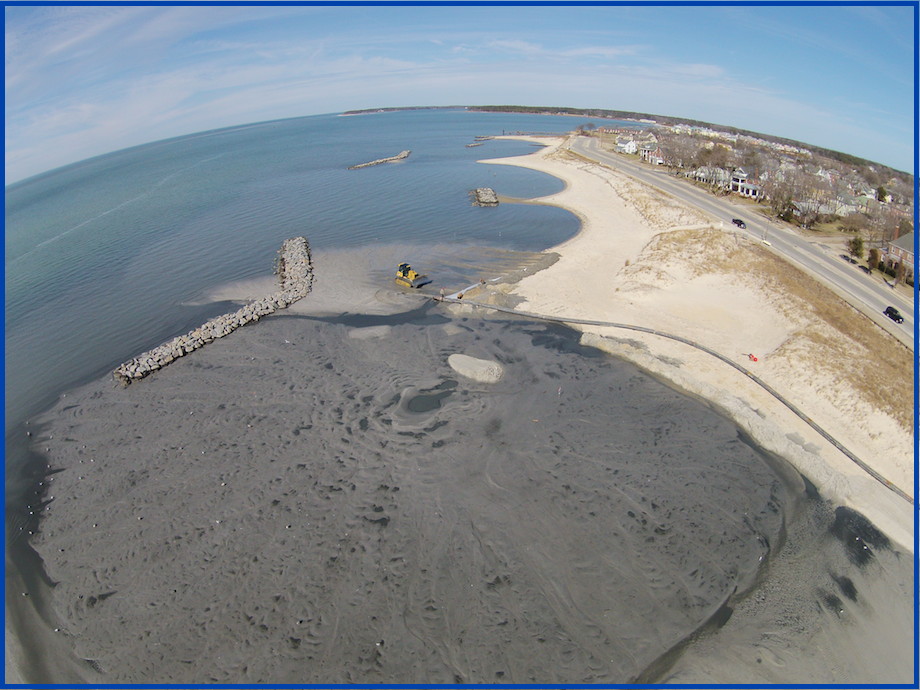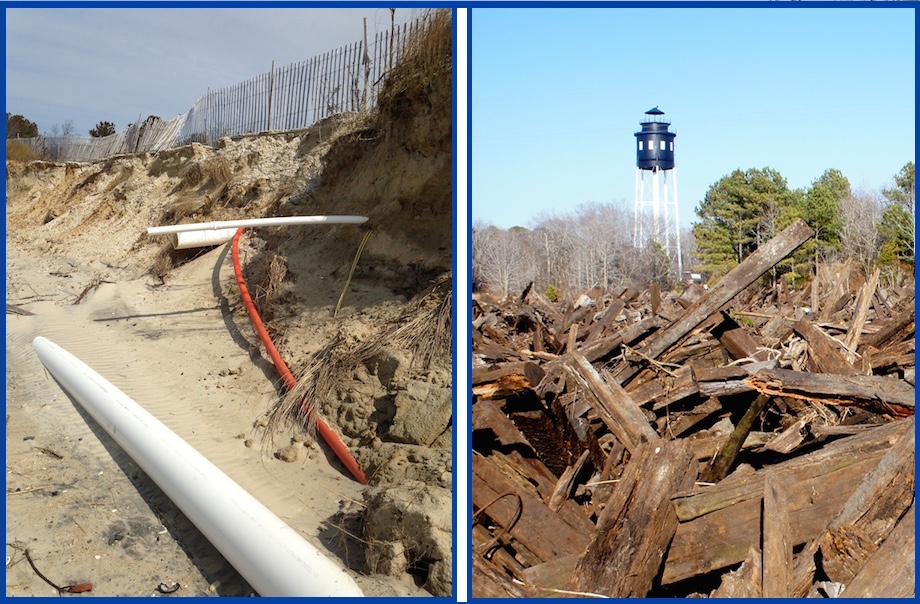 TOWN BEACH REPLENISHMENT AND BAY CREEK EROSION
March 23, 2015 — At top, Craig Richardson's drone equipped with fisheye lens provides a dramatic shot of Cape Charles public beach's new real estate, courtesy of the Army Corps of Engineers, who are dredging the harbor channel and pumping the spoil onto the beach.
Meanwhile (bottom left), erosion at Bay Creek's private beach prepares to again attack the golf cart path, which previously fell to Hurricane Sandy.
At bottom right, Wayne Creed reports that the muddy material dredged from the harbor will be taken to the Upland Placement Site, just south of the railroad tracks that parallel Stone Road. Construction and rehabilitation of the site has already begun.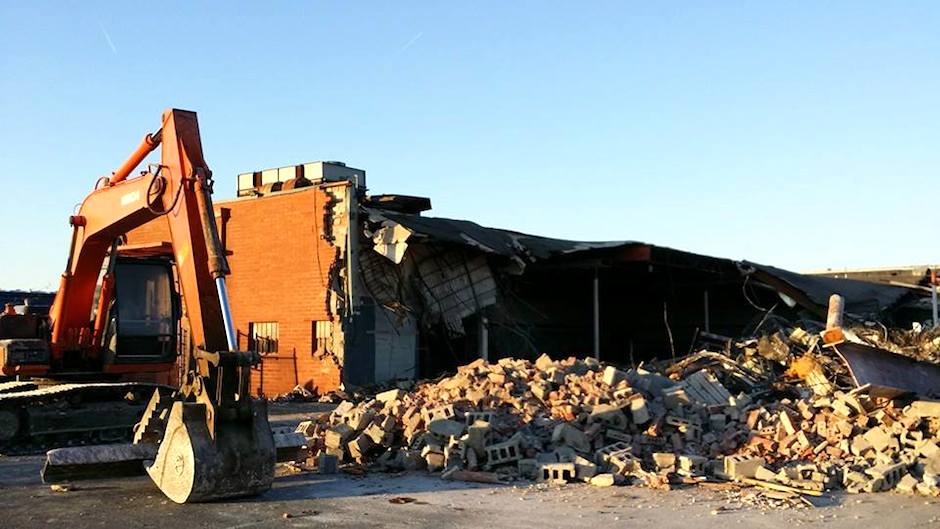 BE-LO BUILDING BROUGHT LOW
(January 18, 2015)
Mason Avenue's biggest eyesore is no more. The old Be-Lo grocery store, run out of business when Food Lion opened on the highway, got a mercy killing this past week as developer Patrick Hand cleared the area for a mixed-use building with commercial storefronts at ground level and condos upstairs. Also falling victim to Hand's development are 160 public parking places surrounding the old building. The town plans to lease parking space on railroad property a bit further walk to shops compared to the old lot. (Photo: Irene Munz)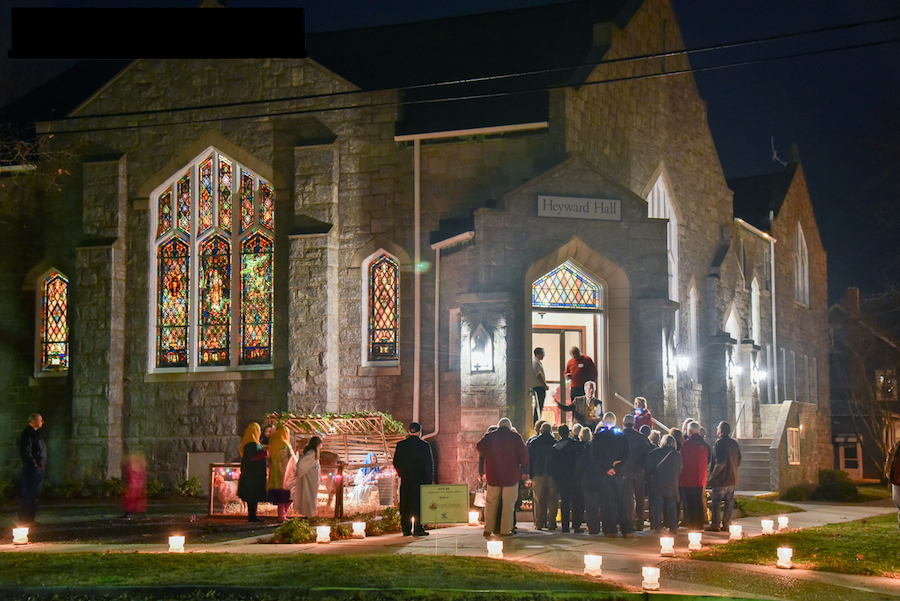 December 22, 2014, edition: Cape Charles Christian School with restored stained glass windows was most dramatic stop on this year's Progressive Dinner Tour. (Photo: Chris Glennon)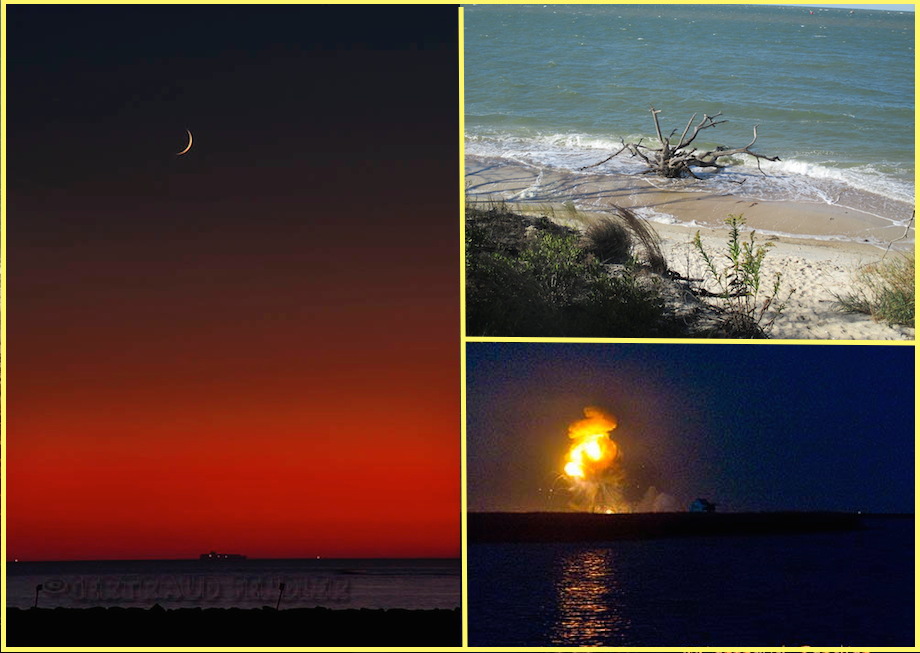 GALLERY: Crescent Moon, Drifting, & Antares (October 31, 2014): These photos submitted by two readers tell a story of the past week. From left, Gertraud Fendler captured a sliver of a moon over Cape Charles. Meanwhile, last Sunday's gale-force winds washed up a large piece of driftwood just south of Bayshore Concrete, photographed by Joseph Corcoran. And lastly, the event that will long be remembered — Ms. Fendler recorded the spectacular explosion of the Antares rocket at Wallops Island.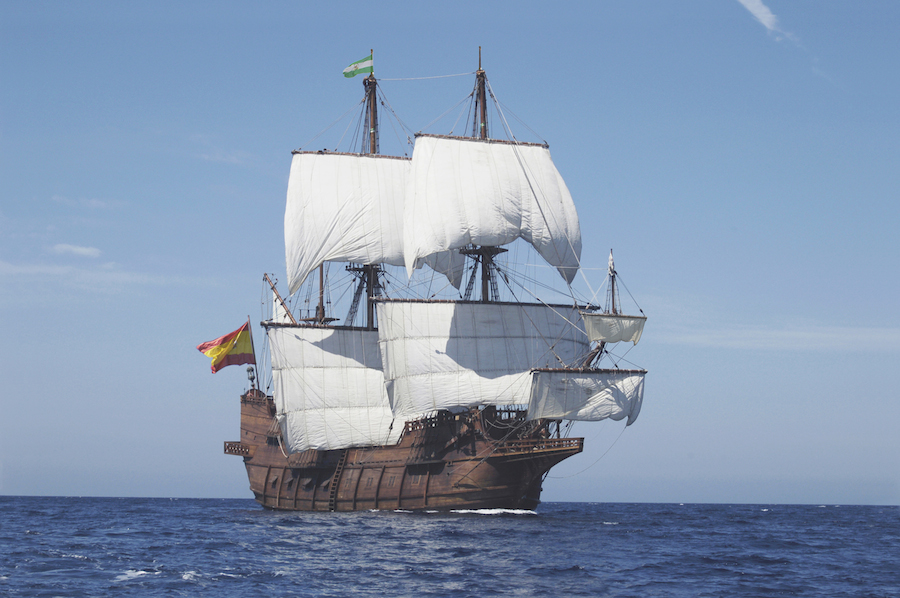 WEEKEND: TALL SHIP ANDALUCIA CALLS ON CAPE CHARLES
September 6, 2014
The Spanish tall ship El Galeon Andalucía will be calling on Cape Charles Harbor under a suddenly altered itinerary that takes her to Baltimore and Annapolis. She departs Cape Charles Tuesday morning. She is a world traveler and is truly a floating museum. Tickets for tours of six decks of the vessel may be purchased at the gate on Saturday, Sunday and Monday.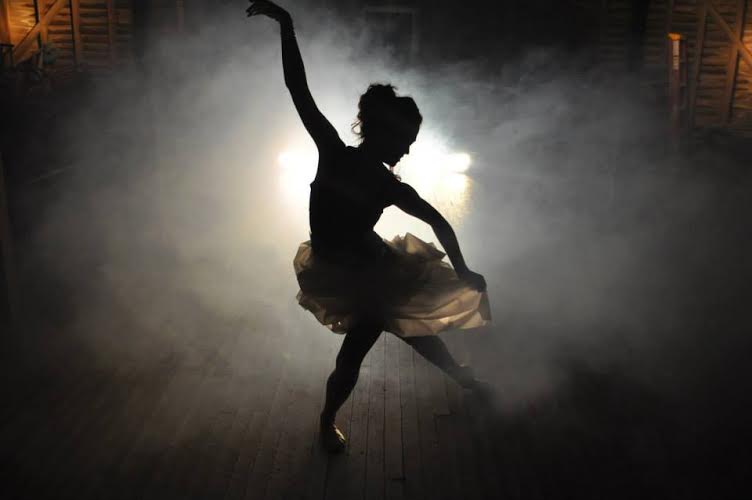 AUGUST 15-17 WEEKEND: Images from Harbor for the Arts Festival
(1) BARN DANCE: Renata Sheppard, Harbor for the Arts Festival artistic director, performs at Art in the Barn August 9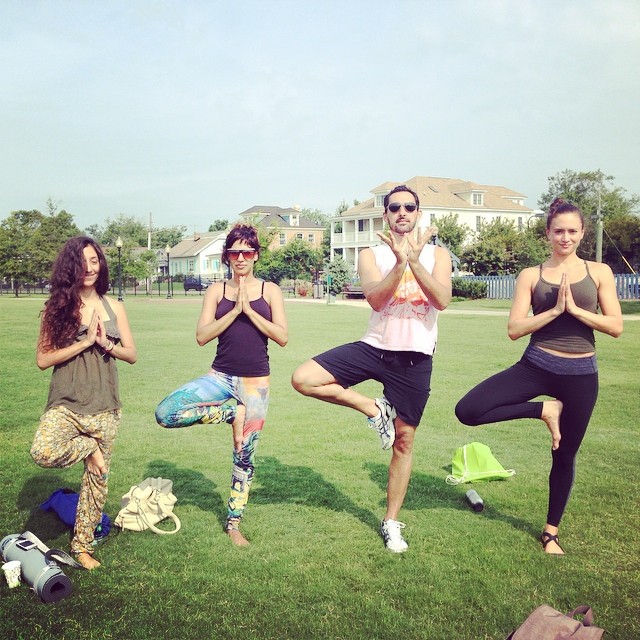 (2) YOGA IN THE PARK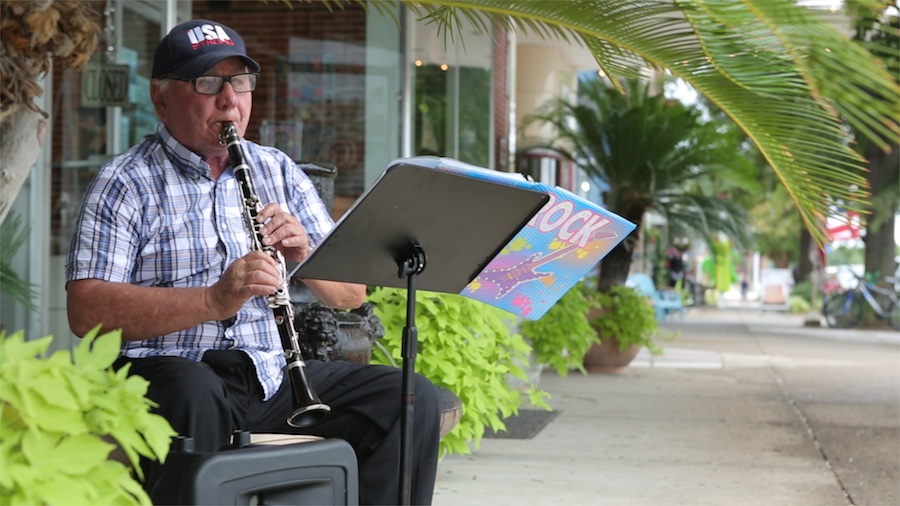 (3) TONY SACCO — "OLD MAN AND THE FOUNTAIN"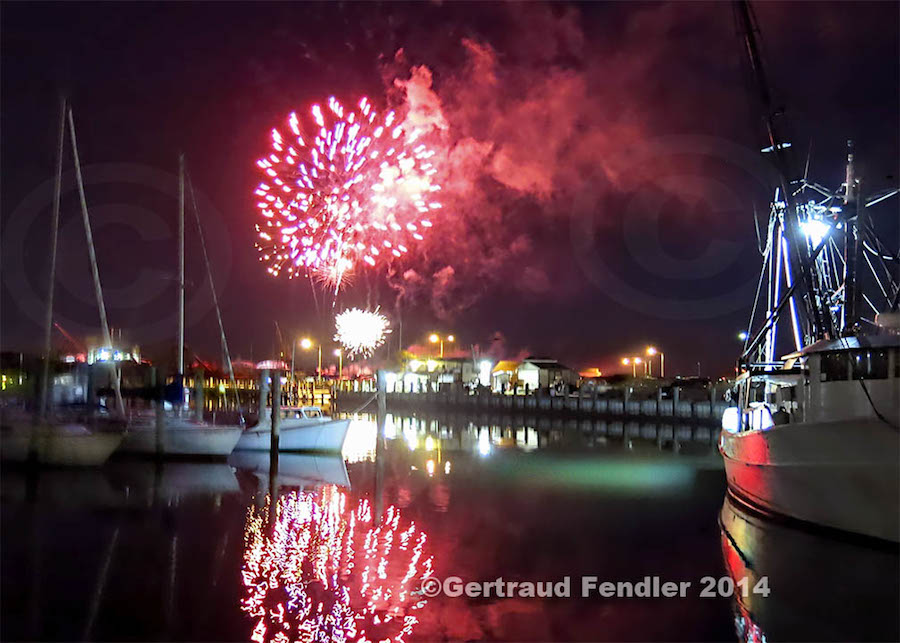 JULY 4TH ON THE 5TH: A RECORD-BREAKING HOLIDAY!
(July 7, 2014 Edition) Hurricane Arthur (or Hurricane "Author" as the town's Route 13 sign dubbed him) couldn't dampen Cape Charles' July 4th celebration, which from an unofficial count looked to be the largest ever in modern times — certainly judging from the number of occupied parking spaces. Saturday, July 5, proved to be a picture-perfect day for a belated 4th, and residents and tourists made the most of it. Eastern Shore artist Gertraud Fendler captured the best photo of the Town Harbor we have EVER seen, thanks to the fireworks-illuminated sky. Ms. Fendler has graciously shared a proof photo for Wave readers, while prints suitable for framing (without the copyright signs) are available at the new Ellen Moore Gallery, 223 Mason Avenue.
(Photo:Mark Krasnow)
WEEKEND: SCHOONER VIRGINIA VISITING CAPE CHARLES
May 30, 2014 Weekend Edition
The 126-foot Virginia, a re-creation of the last Virginia pilot schooner that sailed the Chesapeake Bay in the early 1900s, calls at Cape Charles Town Harbor this weekend. The Virginia sails as an educational vessel, conducting programs  along the East Coast. The schooner will host free deck tours on Saturday, Sunday, and Monday, May 31-June 2. Crew members will conduct tours and answer questions about the Virginia's construction, sailing schedules and life aboard the ship.
Free deck tours do not require a reservation.  There will also be Sunset Sails Saturday, Sunday, and Monday, 6:30-8:30 p.m. CLICK for reservations. [Read more…]