GUEST EDITORIAL: No Town Halls, No Dialogue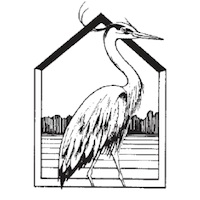 By JOHN ORDEMAN
Citizens for a Better Eastern Shore
September 8, 2014
The ShoreLine editorial board announced several months ago that we have begun a campaign to get county Supervisors to hold occasional Town Hall meetings with their constituents, a practice that would give the people who elected them an opportunity to engage in meaningful discussion with their representatives and enable the Supervisors to be more responsive to the will of the electorate.
All of the Northampton Supervisors responded to a query from ShoreLine asking whether they would schedule meetings with their constituents.
Granville Hogg, who has been holding Town Hall meetings ever since he joined the Board of Supervisors in January, wrote: "I have always thought Ron Wolff [the Accomack Supervisor who holds monthly public meetings] did a great job by meeting with his constituents. I decided it would be good for me to adopt a similar policy so long as residents were interested in what was happening. I would try to keep them informed and listen to what they thought was important. At those meetings I would exchange information with constituents. If there was disagreement, why did they disagree and what information were they relying on? In some cases, they had better information than I possessed; hence, I took that information into consideration for future decisions."
Hogg's statement is an excellent summary of what can be accomplished at Town Hall meetings, and it is remarkable that Hogg's colleagues will not follow his example and give their constituents the opportunity to exchange information and debate issues with them.
Larry LeMond's response to the query was, "I thought about holding a town hall meeting last year, but never got around to it. But I do think it is a good idea and I plan to hold one or two this year – probably the first one will be in July or August."
Rick Hubbard wrote, "I will give your idea some consideration and look into possibly doing it sometime."
Larry Trala sent word through Janice Williams that "he has no problem or objection to having constituent meetings."
Oliver Bennett replied, "No comment."
None of the Supervisors, other than Hogg, has held a Town Hall meeting in spite of the fact that Northampton County is embroiled in the most contentious issue — the proposed overhaul of zoning regulations — that residents have had to deal with in recent memory.
CONTINUED FROM FIRST PAGE
Month after month, members of the public have been coming to the podium at the Supervisors' meetings to raise issues and present factual information in opposition to the proposed zoning regulations. There is no response from the Supervisors. They do not express their views or explain their positions. They give no satisfaction to those who have valid concerns about the consequences of the proposed zoning regulations, no answers, and no opportunities to question them or to debate with them. They apparently do not feel that, as elected officials, they have an obligation to respond to the very real and legitimate concerns of the residents of Northampton County by meeting with them face-to-face and taking the heat of angry dissatisfaction.
Harry Truman said, "If you can't stand the heat, get out of the kitchen." Town Halls are the kitchen. Constituents should encourage – indeed, urge – indeed, demand – that their Supervisors meet with them, for that is the citizens' right and the Supervisors' obligation.
Reprinted by permission from the September 2014 edition of ShoreLine.