VACATION RENTALS: License to Kill the Golden Goose?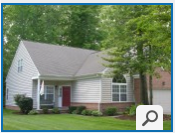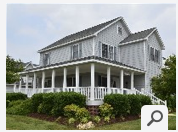 By GEORGE SOUTHERN
Cape Charles Wave
October 7, 2013
According to Cape Charles merchants, this year's tourist season was the best in memory. But if Town officials enforce their vacation rental rules, they could kill the goose laying the golden eggs.
Cape Charles has five bed-and-breakfasts with 18 bedrooms, and two hotels with 22 rooms, for a total of 40 rooms offered to the public. Those 40 rooms obviously are not the anchor for tourist accommodation in Cape Charles. Families, often staying a week or longer, rent whole houses, and in almost every case these homes are privately owned.
According to a report compiled by former Town Planner Tom Bonadeo, the Town is comprised of 958 houses, of which 402 are used for vacation rentals. Without these individually owned properties, the Cape Charles tourist trade would hardly exist. But Town policies, if enforced, could decimate this cottage industry.
For an example of a Town that has successfully discouraged private vacation rentals, one need look no farther than Chincoteague. Even though Chincoteague hosts multiples of tourists more than Cape Charles, the number of private vacation homes for rent in Chincoteague is only a small fraction of those in Cape Charles.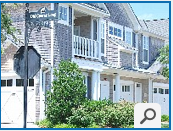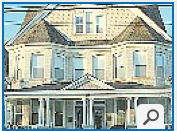 Why? Perhaps because Chincoteague has enacted a very restrictive ordinance: private houses offered for vacation rental are required to provide one off-street parking space for each bedroom in the house. And the parking spaces cannot be in the front yard. That severely restricts rental opportunities for homeowners, but it doesn't hurt the tourist business as a whole, because Chincoteague has a Best Western, a Hampton Inn, a Rodeway Inn, Comfort Suites, and many, many more condos and villas. Perhaps commercial innkeepers don't want competition from private homeowners, and the Town of Chincoteague appears to have accommodated their wishes.
CONTINUED FROM FIRST PAGE
In Cape Charles, the Town has enacted a one-parking-space-per-bedroom rule for B&Bs. Two of the B&Bs are exempt, however: Sea Gate Inn, owned by Vice Mayor Chris Bannon, and Cape Charles House, owned by former Town councilman Bruce Evans. Because those two B&Bs were in existence before the parking ordinance was passed, they are grandfathered.
The two hotels in Cape Charles, however, are not required to provide any parking for guests – Mason Avenue is fair game.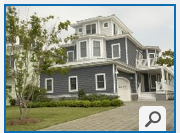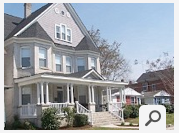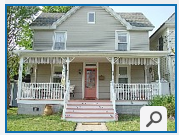 Although no one is talking about requiring off-street parking for vacation rental houses, Cape Charles has recently tried to enforce another onerous policy that could put a damper on owner rentals. The Town now requires that every house owner offering short-term rentals procure a Town business license and pay a tax on rental proceeds.
Typically, homeowners who rent their houses do not think of themselves as operating a business, but the town, county, and state think otherwise – if the rentals are short-term. Under Virginia law, renting one's house for a period of less than 30 days makes one an innkeeper, with all the responsibilities that word includes.
The Town of Cape Charles takes it a step further, and says any rental less than 90 days requires a plethora of documentation, including a business license.
But how many of the 402 vacation rentals have a business license? According to Town records, only 15 business licenses have been issued for vacation rentals, and that includes the five B&Bs. Subtract them and there are 10 – of which five are held by rental companies (Bay Creek LLC, Shore Living Properties, Cape Charles Vacation Rentals, Chesapeake Properties, and The Pinnacle Vacation Rental at Bay Creek). That leaves five privately owned rental properties in compliance with the Town business license regulation.
But what about private owners who pay a property manager to rent their house? Are they required to obtain a business license? According to the Town treasurer, "most likely, the Town will be requiring the property owners of these rental properties to obtain business licenses as well."
The reason is due to a "loophole" in the business license tax. Individual owners are required to pay tax on their gross earnings, but if they employ a property management firm, the company pays tax only on its commission – typically 10 percent. So an independent owner is paying 10 times as high a license fee as an owner using a property manager.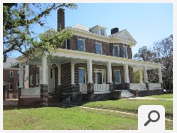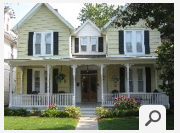 Readers considering making their Cape Charles residence "pay for itself" as a vacation rental are required to do the following, or risk committing a class 1 misdemeanor:
1. Obtain a Rental Certificate of Occupancy ($50) after passing a safety inspection.
2. Purchase a business license by April 15 at a cost of 36 cents per $100 of gross receipts. That means the tax is due for the entire year before the tourist season even begins – and not just on profit (if any) but rather gross income.
3. Declare annually all personal property in the dwelling, and pay 3.85 percent County personal property tax and 2 percent Town business tax.
4. File with the Commonwealth of Virginia to pay 5.3 percent Virginia sales and use tax, to be collected from renters. A tax form must be filed every month with the state, even if no proceeds were collected that month. There is a penalty for late filing.
5. Repeat #4 for the Town of Cape Charles, this time remitting 3 percent occupancy tax. Again, the form is due by the 20th of each month, whether or not any tax was collected. Penalty for late filing.
6. Repeat #4 for Northampton County, remitting 2 percent occupancy tax. This need be done only quarterly instead of monthly, but there is still a penalty for late filing.
7. At income tax time, declare gross income, calculate depreciation, and show all expenses on their various schedules. Under law, a Form 1099 must be prepared for every person contracted to work at the house, such as household cleaners. Any regular employees generate all the paperwork involved with payroll tax, FICA, unemployment tax, etc.
8. Repeat portions of #7 for the State of Virginia.
Not included above is the additional payment of Town and County real estate taxes, which are levied on all properties whether rented or not.
So, according to Town records there are 402 houses offered for vacation rental, five of which have business licenses. If the Town bears down on the owners of the other 397 houses, how many will decide that renting their house is just not worth the hassle? And if such a scenario plays out, what does it mean for the Town's tourist industry?