November 1, 2014
Donna Bozza is the new executive director for Citizens for a Better Eastern Shore. She succeeds Denard Spady who is retiring after nearly 20 years as director.
CBES, a non-profit organization formed 26 years ago to promote balanced growth in Accomack and Northampton counties while enhancing the quality of life for all citizens and preserving natural resources.
Bozza will be the first CBES executive director to serve full-time, which is being done to expand the organization's role and effectiveness. The change to full-time work mirrors the move made recently by Virginia Eastern Shorekeeper, which was initially established by CBES.
"We have been fortunate in being able to hire, as our Executive Directors, two people of exceptional qualifications: Jay Ford, who became the VES Executive Director and Shorekeeper last November, and now Donna Bozza, the new Executive Director of CBES," said Jack Ordeman, board member and past president of CBES and president of Virginia Eastern Shorekeeper. "We are confident that both organizations will increase their influence and better fulfill the goals of their Mission Statements under their capable and inspiring leadership," he said. [Read more…]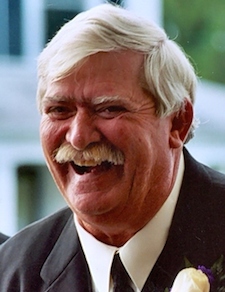 October 31, 2014
Larry Wayne McAllen, 66, husband of Margaret Ann McAllen and a Cape Charles resident, passed away Thursday, October 30, at Sentara Heart Hospital in Norfolk.
A graveside service will be conducted 2 p.m. Tuesday, November 4, at Capeville Masonic Cemetery with Rev. Jeff Conrow officiating. Flowers will be accepted.
Mr. McAllen was born October 30, 1948, in Cape Charles, the son of the late William Wesley McAllen and the late Myrtle Frances Swift McAllen. He retired from Bayshore Concrete after 43 years of service.
In addition to his wife, he is survived by two children, Heather M. Pisarcik and her husband, Mark, of Norfolk, Jessica M. Smith and her husband, Keith, of Cheriton; a granddaughter, Madison Jane Pisarcik of Norfolk; and two nieces, Natalie McAllen and Carolyn Phillips. He was predeceased by a son, Larry Wayne McAllen, Jr.; a brother, William McAllen; and a special aunt, Ella Mae Godwin. [Read more…]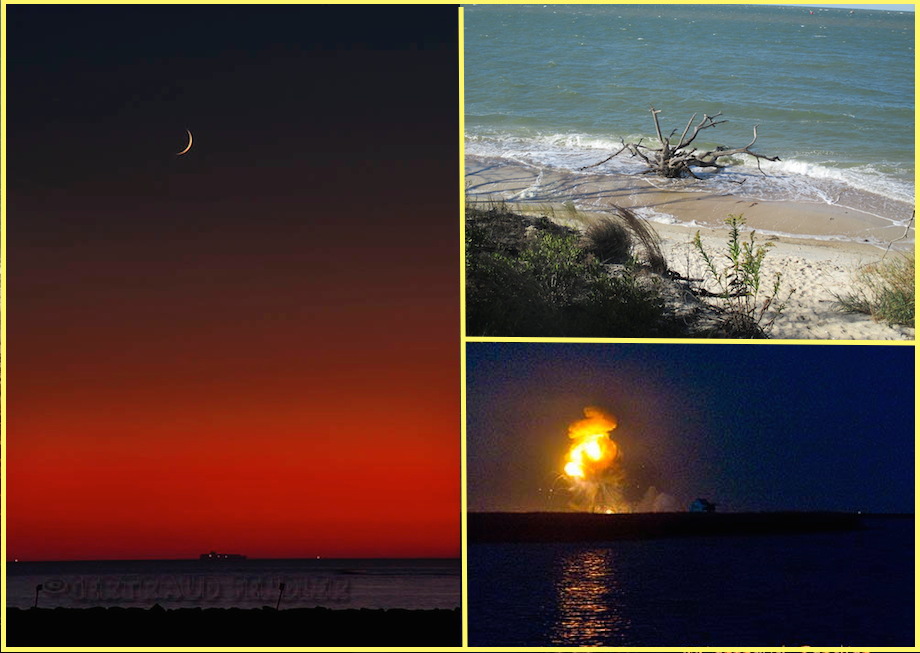 GALLERY: Crescent Moon, Drifting, & Antares (October 31, 2014): These photos submitted by two readers tell a story of the past week. From left, Gertraud Fendler captured a sliver of a moon over Cape Charles. Meanwhile, last Sunday's gale-force winds washed up a large piece of driftwood just south of Bayshore Concrete, photographed by Joseph Corcoran. And lastly, the event that will long be remembered — Ms. Fendler recorded the spectacular explosion of the Antares rocket at Wallops Island.

October 31, 2014
DEAR EDITOR,
Where is our County Treasurer, Cynthia Bradford, these days — is she in the State of Maryland or in Eastville, Virginia?
We are instructed to send our real estate taxes to Baltimore, Maryland. That's approximately $50 million total. Why should those funds be deposited in Maryland instead of a bank in Virginia that is under the jurisdiction and scrutiny of our state?
As a taxpayer, I care where my money is being held. [Read more…]
By KEN DUFTY
October 28, 2014
Northampton County Board of Supervisors voted unanimously Monday (October 27) to reverse an earlier decision to remove the protections of the Chesapeake Bay Protection Act on the lands east of Route 13 and adjoining the Atlantic, otherwise known as the seaside.
At a March 11 public hearing, dozens of residents and former officials expressed overwhelming concern that removal of the protections of the Chesapeake Bay Act on the Seaside would have a profound adverse impact on the aquaculture industry, which is among the largest on the eastern seaboard. The CBPA requires increased setbacks for structures and septic systems, and calls for a vegetative buffer to protect the sensitive aquatic ecosystem from nutrient loading that could result from agriculture and wastewater runoff. [Read more…]
By JAY FORD
Virginia Eastern Shorekeeper
October 28, 2014
Last night (October 27) the Northampton Board of Supervisors voted unanimously to keep the vital water quality protections of the Bay Protection Act in place county wide. This is a huge step in protecting our delicate intertidal zone and the men and women who can make a living because of our clean waters.
Many of you wrote letters to the county, spoke at countless public comment periods, or joined the over 500 citizens in signing our petition to keep the Bay Protection Act and I want to thank each and every one of you.
Virginia Eastern Shorekeeper will continue to work on additional threats to our water quality included in the zoning overhaul but we also believe in taking time to give credit when credit is due. Please take a moment to contact your supervisor and thank them for keeping the Bay Protection Act in place county-wide. [Read more…]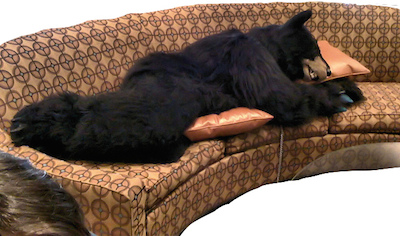 October 20, 2014
The Cape Charles Wave is following the example of Brown Dog Ice Cream by establishing winter hours. The Wave will still publish, but on a reduced schedule.
Readers are invited to continue sending event notices for ON THE TELEPHONE POLE, as well as comments to ANONYMOUS and news to GOSSIP. The CLASSIFIEDS section remains open as well.
LETTERS will be published whenever received, as will COMMENTARIES.
So what's changing? Essentially, what you read in the Wave will now be largely whenever and whatever the public submits, while the regular reporters hibernate. [Read more…]
"Empathy, Claims of Morality, and the Implications for Governance" is the next topic for the Science and Philosophy Seminar of the Eastern Shore of Virginia seminar. The free 90-minute seminar will be held at 12:30 p.m. Friday, October 31, in the Lecture Hall of Eastern Shore Community College, 29300 Lankford Hwy., Melfa. Jay Ford will discuss the meaning and existence of empathy and how it affects our shared value systems. [Read more…]