WAYNE CREED: Drowning Might Have Been Prevented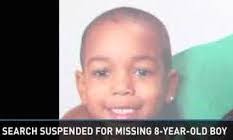 By WAYNE CREED
September 22, 2014
Many summers ago, I remember walking out from the Cape Charles beach, hoping to take a swim. It was neap tide, and the water was barely up to my knees, so, like an idiot, I just kept walking. Eventually, I found myself up to my waist, than up to my neck in water. It was then that I felt the pull of the current, and in a moment, was pulled into the channel.
"This is weird," I thought. I grew up near Virginia Beach, and have spent a lifetime dealing the rips from Cape Cod to Sebastian Inlet, so I was easily able to swim back to shallower water. My son Joey could not swim, and although my daughter Rachel was a strong swimmer (thanks to her swim coach granddad), after that episode, I was going to keep an eye on both of them.
When I mentioned this to some born-heres, they assured me that, "Oh yes, you can certainly drown out there. Some already have." A few years later, I caught Joey (now 10) and his friend Daniel walking away from the beach, and I knew exactly where they were heading. I had to put down my beverage and run them down before they went into the channel. Probably not the best parental role model, I grabbed their arms and cussed them out good that day.
The tragic drowning of Uvihin "Ace" Horton this summer may or may not mark a sea change in how the Town approaches beach safety. The national attention of this tragedy may finally force the Town of Cape Charles to put into practice the basic safeguards that exist in beach towns all up and down the East Coast. Lifeguard stands, whistles, and new warning signs will certainly be welcome, but it will not alter the facts. Cape Charles has done much to lure tourists here, yet even as it was well aware of the dangers posed by drowning, it did nothing to protect them.
The shallowness of the beach creates a false sense of security, so if you don't point out the dangers, how are people from out of town supposed to avoid them? I know a lot of folks want to sweep this under the rug and pretend it never happened. I understand, but that's not how it's supposed to work. The Town of Cape Charles was negligent: Ace Horton did not have to drown. The words "Use the beach at your own risk" scrawled at the very bottom of the beach rules sign may or may not relieve us of any liability, but it will not wash the blood off our hands.
CONTINUED FROM FIRST PAGE
Sometimes, I just don't get it. The irony that Councilman Natali and the Planning Commission spent so much time and energy fighting and ripping down "Community Center Now" signs, instead of focusing on putting up signs warning visitors of the drastic changes in depth and the deceiving current at the edge of the channel, is hard to reconcile.
How much time and money was spent for the Town Planner to create the vindictive sign ordinance (not to mention chicken coop ordinance), and not a single second went into an ordinance (or sign) regarding the beach safety of our visitors?
The $8,800 wage study released by Springsted, Inc., seemed to address every issue except the most important one of beach safety. To spend almost $10,000 on this study and not a penny on beach safety seems morbidly out of place. How many lifeguard stands could you buy for $8400?
Instead of purchasing the seven lots from Mr. Foster, shouldn't the priority have been constructing some form of beach safety protocol, including infrastructure and seasonal staff?
At this point, the priorities of this town have to be questioned. Had they not been so greedy, power hungry, petty, and vindictive, and had they focused on what was truly important (safety of children), than this tragedy could have been avoided. Former councilman Veber seems to relish using his three minutes of public comment at Town Council meetings to applaud certain members for taking the 'high road' against citizens in the fight for the old school. It seems like the high road has been re-routed and now runs under ten feet of pond scum.
This pattern of misplaced priorities and neglect has been occurring for some years now, and has led to a string of fiascos: a malodorous, septic wastewater plant twice as large and six times more expensive than we needed; spending over a million dollars on Central Park and then selling the adjacent public property to a developer for $10 (property meant for the underserved kids of the lower shore); skyrocketing fees and taxes that penalize folks on fixed incomes; millions spent on a harbor that only serves the wealthy 1% all the while piling an $11 million debt burden on the backs of a town of less than 1,000.
Years of dull neglect, obliviousness, and incompetence have culminated in this summer's tragedy. This has to be terminal, the end of the line. And it's not just Town officials to blame. We are all responsible and need to be accountable for what we have done; we as a town have voted the same block of candidates into office over and over.
You always reap just what you sow.
Last Sunday night, unable to sleep, I went outside and sat on my front porch steps. The air felt cool, and I could feel summer waning. Still, a few fireflies were lighting up, and I could hear the faint croaking of frogs hanging out beside the fish pond. As summer ends, with it comes the hope and expectation of a new school year. My wife had been shopping that day, buying new notebooks and paper, pens, and pencils, shirts, shoes and pants.
Ace Horton, an "A" student from Trenton, New Jersey, will not be going back to school this year, and that thought continues to wrench my stomach. Angry, I can't help but yearn for social justice. I know that won't bring Ace back, but it may finally shed some light on our real situation, as well as set a new tone of caring, safety, and accountability that has been sadly missing from Cape Charles, and the Eastern Shore for that matter, for oh so many years.