By DORIE SOUTHERN
Cape Charles Wave
July 4, 2012

Former Town Council member Larry Veber, who lost his May 1 re-election bid, is the choice of the majority of Council members to fill the vacant seat created by the June 13 passing of Councilman-elect Donald Clarke.
At a July 3 Council work session, three members said they would vote for Veber on July 12 – enough to assure his appointment.
Veber's appointment would last until a special election takes place. According to Town Clerk Libby Hume, a special election could be held November 2012, November 2013, or May 2014. To hold a special election, the Town must petition the Northampton County Circuit Court within 15 days of the July 1 vacancy. A draft petition is under review by the Town's legal counsel, and the requested date for a special election has not been revealed.
Vice Mayor Chris Bannon, along with Councilman Mike Sullivan and newly installed Councilman Tom Godwin, said they intend to vote for Veber. Bannon said he thought Council should select Veber because he was the next highest vote-getter in the May election (after the three winners).  Veber was "the will of the people," Bannon maintained, and Godwin and Sullivan concurred.
Councilwoman Joan Natali favored former Councilman Steve Bennett as someone with "experience and an understanding of the details of the issues that Council has been working." Bennett, like Veber, failed to win re-election May 1, but received fewer votes than Veber.
Mayor Dora Sullivan (who does not vote) said that in her opinion, one of the two candidates who ran in the last election should be selected to fill the vacancy.
Newly installed Councilman Frank Wendell said he felt the recent election was an unofficial referendum about the school and community center issue, and that the people had spoken by electing new candidates to represent them. "The results show that Town citizenry did not want business as usual," he said – "People want to freshen up the intellectual gene pool."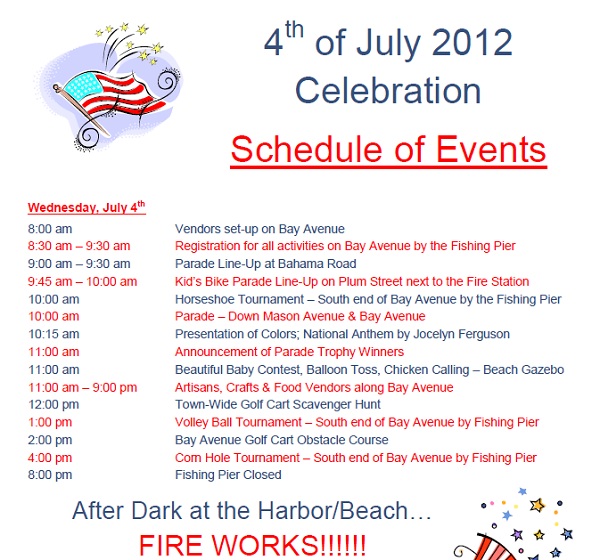 The Town of Cape Charles, along with the Cape Charles Volunteer Fire Company is planning another all-day July 4 celebration centered along the beachfront. The July 4th and the First Annual Cape Charles Golf Cart Event will include a parade down Mason and Bay Avenues, horseshoes competition, beach volleyball, face paintings, a fishing competition at the pier with prizes for those 16 years of age and under, arts & crafts stands, sidewalk sales, food vendors, and more. Beachfront fireworks will cap off the festivities after dark!
The parade, a highlight of the day-long celebration, will showcase  state, county and local officials; law enforcement officers; volunteer firefighters along with their fire fighting vehicles; rescue squad volunteers and their vehicles; community and student organizations; automobile clubs; motorcycle clubs; antique tractors; horseback riding clubs; clowns; and more. Trophies and prizes will be awarded for the Best Dressed Golf Cart in the parade, the scavenger hunt and the obstacle race on Bay Avenue.  Entry fee is $15 for one or both events.
8:30 a.m. – Registration at Bay Avenue Gazebo or Custom Carts (713 Randolph Avenue)
10 a.m. – Parade on Bay Avenue & Mason
12 Noon – Town-wide Scavenger Hunt
3 p.m. – Obstacle Race on Bay Avenue
Awards Presentation to follow Obstacle Race on Bay Avenue. Trophies will be awarded for "Best Dressed Cart" and for most points in the Scavenger Hunt and Obstacle Course. A golf cart raffle (www.golfcarteventcapecharles.com) will benefit the Cape Charles Volunteer Fire Dept. Tickets are available at Eastern Shore Custom Carts, can be purchased by credit card online [email protected], or by calling 757-331-2087.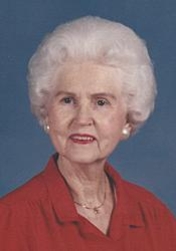 Pauline Louise White Stevens, 90, passed away Sunday, July 1, 2012, at Wilburn Gardens in Fredericksburg. A native of Cape Charles, she was the daughter of the late Paul Randolph White and the late Louise Townsend White. She lived for many years in Gloucester, and Yorktown, and retired from the Navy Civil Service, Norfolk Naval Base, in 1985 and returned to live in Cape Charles until 2008 when she moved to Fredericksburg.
A graveside service will be held Friday, July 6, at 11 a.m. at the Cape Charles Cemetery with Pastor Elizabeth A. Lutz officiating. In lieu of flowers, memorials may be made to Trinity United Methodist Church, c/o Mrs. Ida Mae Robbins, 23089 Carr Lane, Cape Charles, VA 23310.
The Northampton County Board of Supervisors has allocated funds to eliminate the two-hour gap in the middle of the day at the County's Waste Collection Centers, effective July 1.  New operating hours are:
Monday—Saturday: 7:30 a.m. to 6:00 p.m.
Sunday: 1:00 p.m. to 6:00 p.m.
By Cape Charles Wave Staff
July 3, 2012
The first meeting of the newly elected Cape Charles Town Council is tonight, and the first item of business is to discuss filling a council vacancy.
Donald Clarke was elected to Town Council on May 1, but he passed away June 13 before taking office.
The other two members elected to Council May 1 are Thomas Godwin and Frank Wendell, who will assume their positions on Council beginning with tonight's meeting.
No action will be taken tonight, because the meeting is a work session for discussion only. Council will vote July 12 on an interim replacement for Clarke.
The interim replacement would serve until a candidate is chosen by special election. It is not yet known when a special election might be held. Unless a special election occurs at the same time as a regularly scheduled election, the town is required to pay all expenses associated with it.
Meanwhile, whoever receives a majority vote by Town Council July 12 will be appointed. The only requirement for an appointee is that he or she be a qualified voter in the electoral district.
By JOAN PRESCOTT
Eastern Shore Virginia Festivals
July 3, 2012
The organizers of Tall Ships at Cape Charles hope to make the festival an annual event.
In addition to pouring dollars into the local economy, events such as Tall Ships and the Birding and Wildlife Festival are putting Cape Charles on the map. There's a growing awareness of Cape Charles' deep water port and Northampton County's many natural and historical resources.
"We had to look at a map to find Cape Charles when we heard we were coming here this weekend," said Lt. Commander Casey Mahon, commanding officer of the USS Zephyr, one of two Navy vessels visiting Cape Charles for the festival. "Now we can't wait to come back and bring our families."
Months of planning and community-wide preparations paid off big time for the local economy June 8-12, with the Tall Ships At Cape Charles festival attracting 7,000 visitors.
Cash registers were ringing, as festival visitors fanned out through the town to patronize the shops and restaurants.  Bed and Breakfasts were booked solid, and both the Town Harbor Marina and Bay Creek Marina were full for the first time ever on the second weekend in June. There was even a waiting list for golf cart rentals.  "I could have rented three times as many carts as I have inventory," said Malcolm Hayward, owner of Eastern Shore Custom Carts.
By DORIE SOUTHERN
Cape Charles Wave
July 3, 2012
The Cape Charles Wave has learned that Town Mayor Dora Sullivan has signed a contract to convey the old Cape Charles school and a portion of Central Park to a real estate developer.
Cape Charles Town Council approved the contract in a unanimous vote June 14. The contract then was signed by Echelon Resources, Inc., a Richmond developer, and returned to the mayor, who signed it June 29.
The contract also conveys a portion of Central Park now used as a basketball court, which the developer intends to use as a parking lot.
The school building is to be converted into 17 efficiency and one-bedroom apartments.
The contract requires the Town to give the developer all federal disaster funds that may be received following earthquake damage to a portion of the school building's wall. How much money may be conveyed is not known, but the Town has estimated damage to the wall at $200,000.
Echelon Resources first approached Town Council last summer, but the plans were kept secret until February 9 of this year.
The Town Council decided to accept the Echelon Resources nominal offer of $10 for the school and basketball court without requesting bids from any potential competitor.
When plans for the school became known, a group of town residents formed a legal entity, Old School Cape Charles LLC, with the intent of buying the school and using it for a community center. Old School Cape Charles made two offers to Council, with the more recent being for $10,000.  Town Council did not formally vote to accept or reject either of the group's offers.
Old School Cape Charles President Wayne Creed said he is disappointed that Town Council did not even respond to the $10,000 offer and instead was moving forward with plans to sell the school.
Creed foresees many hurdles for the Town before the developer could actually take possession of the school, including zoning, procedural, and political issues. Some issues may go to court. "The skids are greased and the fight is really just beginning," Creed said.
Old School Cape Charles plans to appear at the Town's Fourth of July Parade, and asks that supporters assemble at the Fire House on the Plum Street side at 9:45 a.m.
The group also plans a Crab Feast and Music Festival fundraiser on Saturday, July 21 from 5 to 10 p.m. at the Wendell Distributers building on Madison Avenue.