By ANDY ZAHN
September 15, 2014
A couple hundred area kids went to the Liberty Theater on Springfield Avenue Saturday afternoons to see a war movie, a serial to see if Pauline could undo the ropes and get up before the train got to her and a crime or spy movie. Three or more times each Saturday there was a flash of light as another kid came through the exit door to see the movie, which cost about 12 cents, for free.
The spies were always a German couple and the man wore a white suit with a straw Panama hat. He also drove a Lincoln Zypher car. In my friend's house in the attic apartment there was exactly such a couple. We all knew they were spies.
One day the FBI was picking up radio signals and put direction finders on the signals. The waves crossed at my friend's house and the FBI tore up the apartment, finding a trasmitter. The two were arrested and never seen again! In a real war agents are not tried in civil court and the penalty is death. Our agents know this as the enemy used to also know.
Springfield Avenue is the main street through Irvington, NJ, and had trolleys going from Springfield through Millburn, Maplewood, Irvington, and downtown Newark. People came from miles to go to Olympic Park with rides, a huge swimming pool, and a merry-go-round now at Disney World in Orlando. There could be a story about the park, now gone, there was so much. There were stores all along the Avenue and we saw the town install parking meters. Bamberger's had a clock on the sidewalk and everyone used to say "Meet me at Bamberger's clock." After the trolleys they had buses with trolly poles that ran on electricity or their regular motor. Six days a week the Avenue was a mass of activity and on Sunday it was deserted as in the song "A Sunday Morning Sidewalk." [Read more...]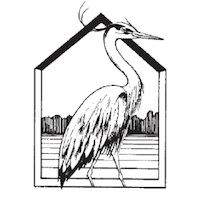 By JOHN ORDEMAN
Citizens for a Better Eastern Shore
September 8, 2014
The ShoreLine editorial board announced several months ago that we have begun a campaign to get county Supervisors to hold occasional Town Hall meetings with their constituents, a practice that would give the people who elected them an opportunity to engage in meaningful discussion with their representatives and enable the Supervisors to be more responsive to the will of the electorate.
All of the Northampton Supervisors responded to a query from ShoreLine asking whether they would schedule meetings with their constituents.
Granville Hogg, who has been holding Town Hall meetings ever since he joined the Board of Supervisors in January, wrote: "I have always thought Ron Wolff [the Accomack Supervisor who holds monthly public meetings] did a great job by meeting with his constituents. I decided it would be good for me to adopt a similar policy so long as residents were interested in what was happening. I would try to keep them informed and listen to what they thought was important. At those meetings I would exchange information with constituents. If there was disagreement, why did they disagree and what information were they relying on? In some cases, they had better information than I possessed; hence, I took that information into consideration for future decisions."
Hogg's statement is an excellent summary of what can be accomplished at Town Hall meetings, and it is remarkable that Hogg's colleagues will not follow his example and give their constituents the opportunity to exchange information and debate issues with them.
Larry LeMond's response to the query was, "I thought about holding a town hall meeting last year, but never got around to it. But I do think it is a good idea and I plan to hold one or two this year – probably the first one will be in July or August."
Rick Hubbard wrote, "I will give your idea some consideration and look into possibly doing it sometime."
Larry Trala sent word through Janice Williams that "he has no problem or objection to having constituent meetings."
Oliver Bennett replied, "No comment."
None of the Supervisors, other than Hogg, has held a Town Hall meeting in spite of the fact that Northampton County is embroiled in the most contentious issue — the proposed overhaul of zoning regulations — that residents have had to deal with in recent memory. [Read more...]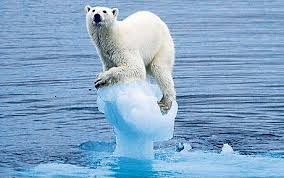 By WAYNE CREED
September 8, 2014
According to the National Climate Assessment released last month, the risk to the overall economy from coastal climate impacts (sea level rise) is substantial because coastal counties account for almost 50 percent of gross domestic product (also the most densely populated). The value of insurable properties in coastal counties tops $14 trillion.
The latest Bloomberg report, "Risky Business: The Economic Risks of Climate Change in the United States," leans towards the CO2 problem model, noting that if current emissions stay the same, by 2050 between $66 billion and $106 billion worth of existing coastal property will likely be below sea level nationwide, growing to $238 to $507 billion by 2100. That is, by the year 2100, at least $701 billion worth of existing coastal property will be below sea level. This model has sent Wall Street into a tizzy, with Hank Paulson, Michael Bloomberg, Tom Steyer, Robert Rubin, George Shultz, and other business leaders clamoring for political action. The important name in the bunch is Tom Steyer, one of Gov. Terry McAuliffe's biggest backers. Interestingly, as was reported in the Wave, McAuliffe has just reinstituted the Climate Change and Resiliency Commission to "attack" this problem, and the Eastern Shorekeeper is also involved.
So, what exactly is sea level rise, and when and how did it start? The term is actually Mean Sea Level (my dad used to work as party chief for the U.S. Coast and Geodetic Survey (now U.S. National Geodetic Survey), and he would travel from Bangor, Maine, to Corpus Christi, Texas, and then back again, collecting coastal elevation data used in monitoring MSL along coastal areas). The height of Mean Sea Level is given relative to a certain, arbitrarily chosen reference or datum level (such as tidal datum, or North American Datum 1927). It may rise or fall, relative to the zero point of the reference scale. The Dutch, being so vulnerable to the sea, were one of the first to start tracking MSL, and established the Dutch Ordnance Datum (NAP) in 1683. The big problem is that the zero point reference is meant to be stable over time, but tide gauges and bench marks may move vertically as a result of movements of the earth's crust. Complicating the problem is that regional Mean Sea Level may differ from one area to the next, and regional sea level graphs cannot simply be extrapolated to show global mean sea level over time. [Read more...]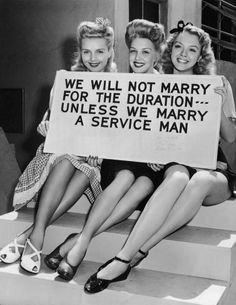 By ANDY ZAHN
September 8, 2014
I was 10 when Pearl Harbor was bombed. All of our lives changed on that December 7th day, 1941. We had air raid drills at school where we went to the basement and stood with our heads in our arms against the wall lockers. My father taught all the town's teachers first aid in case we actually had a raid and needed help. Air raid sirens could go off at any time, and if at night all lights had to be made not visible. Gasoline was rationed and you had to display a letter in the rear window of the car or truck with an "A" letting you buy three gallons per week if you had the money and the ration coupons. The speed limit was 35 mph to save gasoline. The top half of the headlights had to be covered with black electrical tape.
Dad trained the soldiers from Fort Monmouth how to be firefighters, and their fire engine came to our drill tower weekly for instruction. After getting the town ready for war, equipping and training the Civil Defense firefighters and working with the Red Cross, Dad tried to go back into the Army but was too old. He then joined the Navy! When the local judge heard what Dad had done we met him on Sunday outside church and he remarked that he would never do such a thing.
Now Mom and I were alone, and at age 12 I was the man of the house. Mom went to the ration board and picked up two books of coupons, one for each of us. When she got home and opened the books all the meat coupons had been stolen by a worker at the board. For the next six months we were not able to legally buy any meat.
While there were a lot of patriotic people, there were also a lot of low-lifes. Many young men joined the military and many others waited for the draft. But there were many who we called "draft dodgers" and "slackers." There were all manner of ways to avoid the draft. Some men with one child hastened to have another baby, figuring men with two or more kids would not be drafted. Some bachelors quickly married a woman with children. Some moved to Lakewood, NJ, and took up raising poutry. Some put blotters inside their shoes to give a false pulse reading. And there was the black market where things were sold at high prices without ration coupons. [Read more...]
By WAYNE CREED
September 2, 2014
As school starts today, I have to say it is a little bit sad not have any of my children going back to Cape Charles Christian School. My son and daughter were part of the first class at the school, when it was housed by the generous folks at Trinity Methodist and Cape Charles Baptist. From its very beginnings, the school embodied the very best of our community, and I can't tell you what a joy it was to once again see gaggles of kids traipsing through Cape Charles.
Now that my son Joey has moved on to Broadwater (he really wanted to play varsity sports), I am personally going to miss those mornings, watching him strap on his backpack, hop on his scooter, and go off to school in the same town where he grew up. He loves playing sports at BA, but I know he also misses the Christian school too.
I am so grateful for everything that CCCS did for our kids — the values they taught and the sense of community that they have built.  It has been a fruitful partnership with the citizens of Cape Charles, our Library and staff, and especially Arts Enter, which has been so gracious and helpful with classes, instruction, and use of facilities.
Kate Tayloe, Valerie Travis, Dawn Lewis, Carrie Cabello, and Leslie Savage provided the best lower school experience one could wish for. Andrea Davis is no longer there, but she was also instrumental in laying the intellectual foundation for success. Thanks to Ms. Tayloe for showing my kids that, yes, reading can actually be fun. Holly Hubbard brought so much talent and passion to our upper school, teaching the required disciplines needed to excel in not just the upper school, but all through the educational experience. [Read more...]
By WAYNE CREED
August 25, 2014
Discovery Channel's Shark Week 2014 ended the same as always, with the statement: "Sharks have more reason to fear us than we have to fear them." Only 10 people died from shark attacks last year, yet on average, 73 million sharks are killed by people each year (that works out to more than 8000 sharks per hour).
Estimates from the International Union for Conservation of Nature (IUCN) indicate that 90 percent of large sharks have been severely diminished (93-99 percent of all large sharks off the east coast of North America have been destroyed (tiger sharks, bull sharks, hammerhead sharks.) On the IUCN's Red List of endangered species, 50 shark species are listed as being at high risk of extinction (either critically Endangered, Endangered, or Vulnerable) and 63 additional endangered shark species are approaching threatened status. Another 199 species of sharks are considered "data deficient"; they may be endangered, but there is insufficient data to determine their status.
When Europeans first came to the New World, they had no word for shark. Spaniards used the Carib Indians' term "tiburon," while English transformed the Mayan word "xoc" to shark. No matter which name was chosen, these animals were much larger and more numerous than what we currently see. According to NOAA shark biologist Jose Castro, who just released a paper on shark history, "Historical Knowledge of Sharks: Ancient Lore, Earliest Attacks." He writes, "Imagine what it was like back in the 1500s. The number of sharks in those waters can only be imagined, but it must have been tremendous."
These great predators have ruled the seas for 450 million years, and it is not until the viral spread of humans that they have become threatened. Industrial exploitation of sharks in North America began in 1917, with the incorporation of the Ocean Leather Co. Due to its ability to produce unusually high quality leather the company set out processing a thousand sharks a day. It only took a few decades before many shark populations reached overfished status.
Sharks are particularly sensitive to overfishing due to their tendency to take many years to mature and have relatively few young. Modern day industrial overfishing is mainly due to Hong Kong's unsustainable appetite for shark fin soup, which sells for over $100 a bowl. Shark finning goes entirely against the United Nations Food and Agriculture Organization's International Plan for the Conservation and Management of Sharks; however, these are not legal requirements but recommendations which cannot be enforced. There are no national or international laws or treaties that exist to prohibit the sale of shark fins. Shark finning is the practice of catching a live shark, slicing off its fins with a hot knife blade and then dumping the still-living shark back in the ocean, where it drowns or bleeds to death. [Read more...]
August 18, 2014
DEAR EDITOR,
It is with much praise and gratitude that I express my sincere appreciation for the event "Harbor for the Arts" in Cape Charles August 1-17. As the second annual event, this arts festival deserves great acclaim. Not only has our cultural arts organization Arts Enter Cape Charles demonstrated expertise in grant and sponsorship funding, it has also proved to the world that our community has one of the premier cultural arts centers in the nation if not the world.
Performances and exhibitions took place over a two week period using venues that represented the best private and public assets of the Town of Cape Charles and her surrounding environs. Street performances, bands under pavilions on the park and at the beach, concerts and films in our beautifully restored historic theater, entertainers gathering audiences on the sidewalks, a multi-media dance production in a classic 150-year-old equestrian barn overlooking the seaside sounds and islands, and more — wherever one turned during these two weeks the cultural arts permeated our living space here in Cape Charles. How blessed this writer felt to be living and working in such an incredibly talented community!
Arts Enter Cape Charles deserves all of the support our community can possibly give — through attendance, financial gifts, sponsorships and volunteer participation. This dedicated group colors our community with excellence in the arts, offering instruction in the performing and visual arts as well as amazing performances that educate, entertain and thrill her audiences. This is the essence of economic development: establishing our community as a center of the arts and education, improving our reputation and attracting new growth and business to our region.
Thank you to Arts Enter Cape Charles for enriching our lives and lifting our souls!
DAVID L. KABLER
Machipongo
Letters to the Editor are welcome, and a diversity of opinions is encouraged. Send submissions to [email protected].
By WAYNE CREED
August 19, 2014
In response to David Kabler's letter (CLICK), I certainly agree with everything Capt K is saying, especially "establishing our community as a center of the arts and education, improving our reputation and attracting new growth and business to our region."
However, the deconstructionist in me would be remiss not to point out that textually the narrative always bleeds over and tends to occupy the most important part of the narrative, out in the margins, echoing Guy Debord's claims that different commodities conflict with each other, preventing the consumer from consuming the whole. Each commodity claims itself as the only existent one:
"Irreconcilable claims jockey for position on the stage of the affluent economy's unified spectacle, and different star commodities simultaneously promote conflicting social policies."
What I mean is that as beautiful a celebration of the Arts as Harbor for the Arts was, simultaneously, right across town, in the old school, crews were working to demolish the oldest, most historical stage on the Eastern Shore.
As much as I love and support everyone and everything involved in HFA, it's still hard to reconcile these "oppositional" events. I guess my ultimate criticism is that the ultimate goal here, as described by Kabler, is economic development; however, this belief is couched in the belief that existence is structured in terms of oppositions (historical significance and social justice or grants for digital cameras) and that these oppositions are hierarchical, with one side of the opposition being more valuable than the other (this is certainly the reality (of the street) that the historically underserved are being expected to accept). The courts certainly seem to agree with this, and insist that we urgently re-inscribe this new hierarchy (devalue social and historical significance and replace it with the "New": see Hotel Cape Charles) so that we can move ahead with "economic development" as the main driver. [Read more...]