COMMENTARY


Legal Followup on Selling a Pie to Your Neighbor

By KAREN GAY
Cape Charles Wave

January 26, 2015

Martin Luther King Day was an appropriate day for the many advocacy organizations to come together at the Richmond General Assembly for their Lobby Day. This is a day in which individuals and groups can visit their Senator and Delegate and express their interest in pending legislation. I attended to promote a bill to allow the farmer and individuals the right to create food products in their home for sale to individuals without government intervention. These products would need to be labeled as not government inspected and could not be sold for resale.

House Bill 1290 would allow you or your neighbor to bake a pumpkin pie and sell it to someone who wants to eat home-baked goods but may not be able to make it himself. Older folks who can't get out of the house to shop could order meals from a neighbor and provide a livelihood for a stay-at-home mom and obtain good nutrition in return. This is the lowest level of commerce, and the ability to fend for oneself in the kitchen should be available to all citizens.

The problem with Virginia regulations is that they are geared to an industrial product in which a farmer has acres of corn, soy, and wheat, or a factory that produces sterile, shrink-wrapped food. There is a whole subculture of individual entrepreneurs for whom these laws do not work. The legal bar to creating a small home-based food business is so high that many people operate small businesses illegally, or look for a low-paid job with a retailer in which they have no personal investment aside from putting in the specified number of hours.

Working for oneself empowers people to think creatively and is the historic foundation of the economy in our country. However, our laws in Virginia stifle the individual in favor of the corporation or corporate farm. I advocate a two-tier system of laws that support both small and large enterprises. This approach would provide maximum choice to individuals who could then decide for themselves what kind of food they prefer to buy. This provides opportunity for everyone.

Let me tell you about two of the people I met who support the Virginia Food Freedom bill: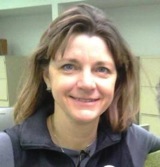 Bernadette Barber is the author of HB1290 and the leader of the Virginia Food Freedom movement. She and her husband were part-time farmers who took up farming full time after their son's chronic illness led to multiple hospitalizations and no answers from the medical community. They raise chickens, vegetables, and a few dairy cows on their small farm in the Northern Neck of Virginia. Bernadette attributes her son's much-improved health to the milk from her cows. She makes sweet potato pies, pesto, and lasagne mostly from ingredients she raises herself which she would like to sell to her neighbors. She does not have the money required to make changes to her farm kitchen so that she can comply with over 40 pages of health department regulations. Yet this is food she serves to her own family.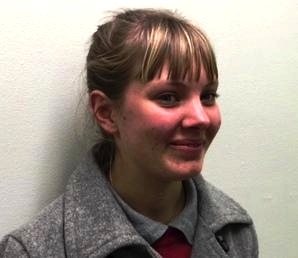 Joanna Moyer is 19 and lives on her family's small farm in Russell County. She'd like to stay there and start an artisan cheese-making business with the goats she takes care of. She and two other area farmers drove over six hours to attend Lobby Day. Joanna has read the regulations so much that I believe she has them memorized and has analyzed exactly what she needs to get started. She figures that her startup capital costs would be upwards of $15,000 and would include a 15-gallon pasteurizer ($13,000), 3-basin sink, and impervious floors, walls- and ceilings in both the milk- and cheese-making rooms, and inspection and milk testing fees — too much for her or her family to afford. I'd love to be able to buy her gouda with fermented spicy peppers, but she could be arrested for selling it to me under current Virginia law.
These small farmers are the face of the ever-growing family farm movement. Even on the Eastern Shore we can see the growth in many small farms that have popped up over the last few years. These farms are likely members of the Virginia Farm Bureau, but the Farm Bureau opposes the right of these farmers to add to their income by selling farm food products without inspection. One farmer I spoke to said that if he was allowed to keep three cows in production for sale of milk at his farm as allowed by the proposed bill HB1461, he could bring in $15,000 to $20,000 a year to add to his income. This sum could enable a mother to stay at home with her children or could allow the farmer to make capital improvements on the farm.

I and the other Virginia Food Freedom folks had the good fortune to meet with our Eastern Shore Delegate Robert Bloxom Jr. on Monday. Del. Bloxom is on the Agriculture Committee. I described HB1290 to him and he expressed concerns regarding the sale of raw oysters. It seems that if a person becomes ill from eating a raw oyster the doctor must report the event to the Centers for Disease Control. If the number of events exceeds a certain threshold, then the oyster farmer could be required to cook all of his oysters rather than selling them raw, which brings in more profit. We discussed various options to allow a waterman or dairy farmer to sell his product directly to individuals by including a disclaimer that farm-fresh milk or raw oysters can make one ill. Delegate Bloxom spent a good half hour of his valuable time discussing these issues with us. While he did not promise to vote in favor of this bill, he did say he would give it considerable thought.
Martin Luther King Jr. became a leader in the battle for equality because he experienced the humiliation of segregation to inferior accommodations and the lack of opportunity fostered by exclusion from groups that took care of their own at the expense of others. Our struggle for food rights is similar in that we know that there are large organizations that strive for the status quo and do not wish to see the change and opportunity that the Virginia Food Freedom bill will allow. These organizations claim that food safety is their concern, but isn't that something that individuals can choose on their own? If I buy a product from my neighbor and become sick, then I will not buy from that person again. If I am concerned about my health, then it would be prudent to investigate before eating food from a neighbor.
Food safety is not guaranteed with government inspection, especially since the inspector can't be there at the food production site every moment. Let's let people make their own choices.
If you believe that HB 1290 (sponsored by Robert Bell) would be good for the Eastern Shore of Virginia here's what you can do:
1. Call our House Delegate Robert Bloxom (District 100), who is also on the Agriculture Committee, at (804) 698-1000. Ask Del. Bloxom to co-patron the Bill. Follow up with an email at [email protected].
2. Call State Senator Lynwood Lewis Jr. (District 6) at (804) 698-7506 and ask that he sign on to the Bill, even though it is in the House. You can email him at [email protected].
3. Visit the Virginia Food Freedom webpage at http://www.virginiafoodfreedom.org/ and sign the petition. Donate if you are able.
________________________________
CLICK to read Karen Gay's January 5 COMMENTARY: Time to Deregulate Home-Cooked Meals