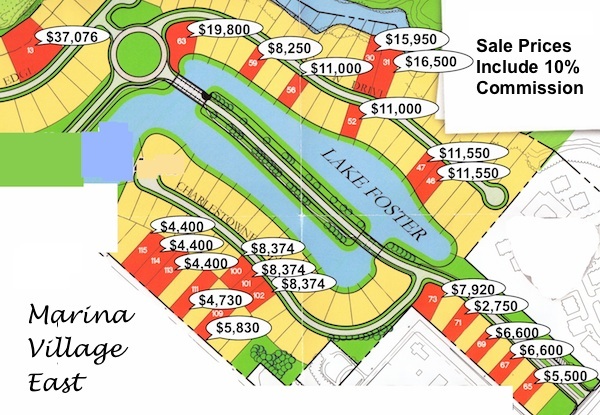 By GEORGE SOUTHERN
Cape Charles Wave
June 2, 2014
The iconic Bay Creek lighthouse, a full-scale replica of the historic Old Plantation Flats lighthouse, sold at auction Saturday for $137,500 to the sole bidder, John Waller of Virginia Beach. Waller said he did not attend the auction with the purpose of buying the lighthouse, but when no one else bid, he did so on a whim. He and his family will use it as a "getaway."
An additional 22 lots in Bay Creek Marina Village East owned by Paul and Robert Galloway also sold at auction for prices ranging from $2,750 to $37,076, for a total of about $200,000 for all 22 lots. At the height of the market eight years ago a single lot sold for more than that.
Built by Bay Creek developer Richard "Dickie" Foster as a museum in 2004, the lighthouse was never intended to be sold. Instead, it was a visual feature of Bayside Village and the Arnold Palmer golf course. But Foster gave up the lighthouse as part of a December 2013 settlement with his former business partner Paul Galloway. [Read more…]
By GEORGE SOUTHERN
Cape Charles Wave
January 27, 2014
When I moved to the Town of Cape Charles four years ago, I didn't realize that the majority of the Town would be off-limits to me. Sure, I knew that Bay Creek was a gated community, but I didn't think I would be banned from riding my bicycle over there.
That's because, as a college student in the 1970s, I worked construction one summer on Hilton Head Island, where Sea Pines Plantation looks like it must have been the prototype for Bay Creek. Cars entering Sea Pines had to have a pass, but bikers and pedestrians could waltz right through. That was before 9/11, of course – maybe things have changed now.
Nevertheless I was shocked to learn of the "unneighborliness" of Bay Creek. German guests at our vacation rental rode bikes over to the gate and naively said they just wanted to "look around." They were turned away, of course, not knowing the magic words "Coach House Restaurant." Even my new weekender neighbors, a doctor and his professional wife, also on bikes, were turned away. [Read more…]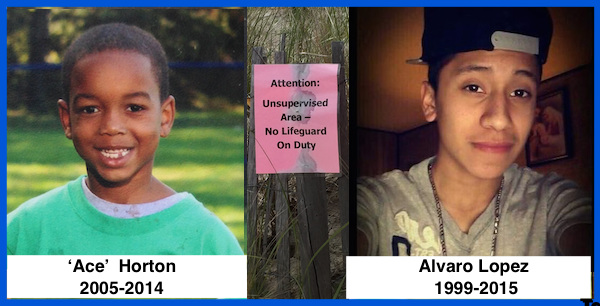 CAPE CHARLES WAVE
June 29, 2015
In last Monday's edition (which broke all readership records – over 7,000 page views in one day) the Wave had the sad task of leading the page with news of another drowning off Cape Charles Beach – a tragic death that competent town leadership could have avoided.
Anyone could have seen that drowning coming, and of course many did. The former "safe" beach has become a death trap now that newly pumped spoil has brought the beach close to the once-distant Cherrystone channel and its sudden drop-off and swift tidal currents.
Three months ago the Wave drew attention to the town's failure to acknowledge the dangerous beach when we wrote: "A 'special edition' of the Cape Charles Gazette purports to tell everything you ever wanted to know about the harbor dredging/beach improvement. We learn what color the sand will turn, and whether it's safe to walk on the beach. What isn't mentioned is whether it's safe to go in the water — specifically, are there dangerous drop-offs now that the beach extends so close to the channel? The town isn't telling. (April 1, 2015)"
That same Gazette mentions that the town annually budgets $20,000 for beach sand replacement, but with the free spoil, that cost will now be saved. Yet last Saturday's Eastern Shore News quotes town officials as saying that hiring lifeguards would be too expensive and too complicated. [Read more…]