#4 Story


AQUA RESTAURANT IN BAY CREEK MARINA CLOSING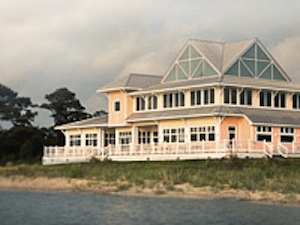 By GEORGE SOUTHERN
Cape Charles Wave
December 5, 2012
Say it ain't so, Joe!
Sadly, the fabled Aqua Restaurant in Bay Creek Marina Village, managed so ably by Adam Travis, and served so deliciously by chef Shelly Cusmina, after Saturday, December 22, will be no more.
The final decision to throw in the towel at Aqua was made only this morning.
The Cape Charles Wave confirmed the news through multiple, independent, high-level sources.
Aqua employees have been told only that the restaurant is closing for the season.
The Aqua website has been changed to read: "AQUA will close for the winter season after the close of business on December 22."
What the website fails to mention is that, along with the Shops at Bay Creek, the closure is permanent.
CONTINUED FROM FIRST PAGE
The Aqua shutdown comes almost exactly two months after the adjoining Shops at Bay Creek closed down.
The only remaining business in the complex is the marina itself and the adjoining Complete Angler tackle shop. Those two businesses are under separate management and the employees do not work for Bay Creek.
The Wave will publish further details of the closure as they become known.