December 1, 2012
DEAR EDITOR:
Tonight the Town of Cape Charles will have its Grand Illumination in Old School Park. The lights will come on, speeches will be given, and we can all hug and have a hot chocolate.
The use of the word "illuminate" dates to 15th century Middle English — in the archaic, meaning to brighten with light, or to be intellectually or spiritually enlightened. The basic meaning still stands today.
It is fitting then, that the Grand Illumination should be taking place in School Park, as the Grand Old Dame herself, the Old School, broodingly looks on as the self-congratulatory event takes place.
But let's leave that for now, because this is a season to give thanks. Thanks to the Echelon deal, it has been a year of enlightenment.
Despite the deal being concocted in the dank, musty recesses of Executive Sessions, meant to keep citizens in the dark until it was too late to do anything, in the end, through diligence and the power of the Freedom of Information Act, the inner workings of our town have been dutifully adorned with light.
We learned, thanks to independent engineering reports, that everything we have been told about the Old School has not been entirely true. According to the reports, the Grand Old Dame is in wonderful shape, solid as a rock, with little asbestos even to be found.
The cost to turn it into 17 apartments might take a chunk of change, but basic renovations and repairs (lest we forget the power of Eastern Shore volunteerism, tax credits, grants, etc.) to open it back up as a multi-purpose event venue, could be done for pennies on the dollar.
When the cost ($349,000) of the harbor bath house came to light, one had to wonder why the school was left to languish, without even a few tubes of caulk being budgeted to correct water leakage at either end. That question is still shrouded in darkness—we may need more lights. [Read more…]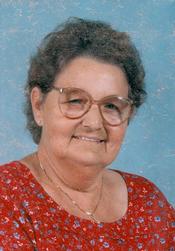 December 1, 2012
Mary Elizabeth Brady, 77, wife of the late John Edward Brady and a resident of Cape Charles, passed away Friday, November 30, at Riverside Shore Memorial Hospital in Nassawadox.
A celebration of life service will be held Sunday, December 9, at 2 p.m. at Sunnyside Village Community Center with Pastor Joe Moore officiating. Flowers will be accepted or memorials may be made to S.P.C.A. Animal Shelter, P.O. Box 164, Onley, VA 23418.
Ms. Brady was a native of Oyster, and was the daughter of Louise Brady Parker of Cape Charles and the late Howard L. Parker. She was a member of Travis Chapel United Methodist Church. [Read more…]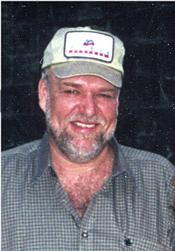 December 1, 2012
Frederick P. "Fred" Etz, Jr., 57, a resident of Capeville, passed away Thursday, November 29, at his residence.
A graveside service will be held Sunday, December 2, at 2 p.m. at Cape Charles Cemetery with Pastor Patricia S. Money and Reverend Jeff Conrow officiating.
In lieu of flowers, memorials may be made to Cheriton United Methodist Church, c/o Jo Ann Heneghan, P.O. Box 297, Cheriton, VA 23316.
Mr. Etz was a native of Cheriton, and was the son of the late Frederick P. Etz, Sr., and the late Phyllis Parker Etz. He was a farmer, waterman, and member of Cheriton United Methodist Church. [Read more…]