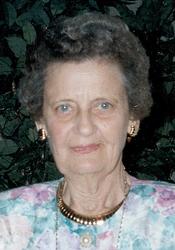 December 31, 2012
Catherine Dunton Doughty, 89, wife of George Nottingham Doughty and a resident of Cape Charles, passed away Sunday, December 30, at Heritage Hall Healthcare in Nassawadox.
A funeral service will be conducted 11 a.m. Wednesday, January 2, at Trinity United Methodist Church with Reverends Elizabeth A. Lutz and Jack D. Pruitt officiating. Interment will follow in Cape Charles Cemetery. In lieu of flowers, memorials may be made to Trinity United Methodist Church, c/o Mrs. Ida Robbins, 23089 Carr Lane, Cape Charles, VA 23310.
A native of Cape Charles, Mrs. Doughty was the daughter of the late Richard Eubank Dunton and the late Florence Lambertson Dunton. She was a retired office manager for Rite Aid Pharmacy in Wilmington, DE, a member of the Order of the Eastern Star Northampton Chapter #2, and a member of Trinity United Methodist Church. She was an avid bridge player. [Read more…]
By DORIE SOUTHERN
Cape Charles Wave
December 31, 2012
I arrived in Cape Charles almost three years ago after giving up trying to save the program that had been my job at the U.S. Department of State. It was a sad time for me because I learned that corruption at high levels was untouchable at the State Department.
The Office of Special Counsel, which is supposed to protect whistleblowers, was toothless in my case, and the Merit Systems Protection Board was worse.
I was just doing my job — to provide supplies to residences of ambassadors and other high-level government officials for their official entertaining overseas.
But when it came time to solicit bids for custom glassware, I discovered that my supervisor planned to award a no-bid contract to a small "disadvantaged" company that had no experience with glassware.
I tried to persuade my superiors that a no-bid contract with that company, which had just emerged from bankruptcy, was not a good idea. They were unresponsive.
I went up the chain of command, without success, and finally "blew the whistle" to the Inspector General. Then I made the mistake of letting a State Department official know what I had done.
I was relieved of all my job responsibilities.
It is little consolation to me that the contractor later went to prison for defrauding the government, because that was for a contract at a different government agency, where she lacked friends in high places. At the State Department, where I worked, she had been untouchable.
The New York Post published a few stories about the scandal, and then lost interest.
I reported the matter to the House Committee on Government Oversight and Reform, but there was no oversight, let alone any reform.
I took early retirement, and we moved far, far away from Washington corruption — all the way to Cape Charles.
We met the mayor, who was very personable, and Town Council members, also personable, who appeared happily engaged for the welfare of the town.
We were regulars at the beach and the pier, but did not attend any Town Council meetings. After our experience in Washington, we were happy to stay away from politics. [Read more…]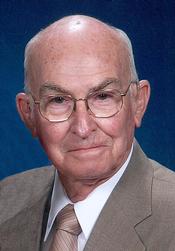 December 29, 2012
Royce Lee Spencer, 85, husband of Jean Gibbs Spencer and a resident of Cape Charles, passed away Saturday, December 29, at his residence.
A graveside service will be conducted 2 p.m. Monday, December 31, at Cape Charles Cemetery with Reverends Jeff Conrow, Patricia Money, and Judith Worthington officiating.
Memorials may be made to Hospice and Palliative Care of the Eastern Shore, 165 Market Street, Suite #3, Onancock, VA 23417, or to Cheriton United Methodist Church, c/o Jo Ann Heneghan, P.O. Box 297, Cheriton, VA 23316.
A native of Cape Charles, Mr. Spencer was the son of the late Royce Elwood Spencer and the late Margaret Horner Spencer. He was a retired Postmaster for the Cape Charles Post Office, member of the Pythian Lodge, and member of Cheriton United Methodist Church. [Read more…]
By GEORGE SOUTHERN
Cape Charles Wave
December 28, 2012
When the Cape Charles town maintenance staff returned to work Thursday following a 3-day Christmas holiday, their first job was to dismantle the basketball court at Central Park. That was accomplished by removing the backboards and hoops. Only the uprights remain.
The work by Town employees was not performed on Town property. Exactly one week earlier, Mayor Dora Sullivan signed over the park basketball court, the playground parking lot, and the old Cape Charles school to Echelon Resources, Inc., a private development firm.
According to nearby residents who watched the hoops being removed, it was a poignant sight. A young boy who lives up the street was shooting baskets, as he does almost every day, when the work began. When one goal was taken away, he moved to another, and then another. When time came to remove the last hoop he took a final shot, and went away with the distinction of being the last player ever to shoot a basket on the Town court.
No other basketball court exists either in the Town or anywhere nearby.
Since Echelon now owns the property, the question arises why Town employees were used to dismantle the basketball court. According to Assistant Town Manager Bob Panek, the Town did not want to represent that the park basketball court was available for use by the public. He feared that if someone were injured on the court, the Town could be sued, even though it no longer owns the court.
Panek told the WAVE that the Town has retained the backboards and hoops in storage.
Under the terms of the sales contract, the equipment belongs to Echelon.
Panek confirmed that no plans exist to build a new basketball court. "Talk to Town Council" — it's their decision, he said. [Read more…]
December 26, 2012
December 25, 2012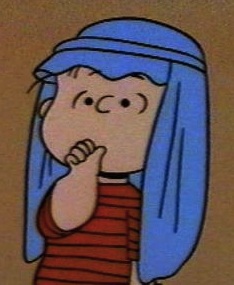 By WAYNE CREED

December 25, 2012
Each morning after being harassed by his father and mother ("Joey, there's no way you combed that hair! Did you brush your teeth?"), my son straps on his backpack and heads off to school. The combination of the weather and his mood will determine his mode of transportation for the day: skateboard, scooter, bike, feet.
Joey doesn't have to catch a bus or be driven several miles up the road to Northampton High School or Broadwater. Instead, he commutes a block over to the Cape Charles Christian School where he is now in his fourth year. He began in the lower school and now is considered one of the upperclassmen.
It all began with a brief conversation, a whim, an idea: Could we? Is it possible?
Four years later, Cape Charles Christian School has entered its fourth Christmas holiday break. There have been many success stories in this town over the last four years, but this one is different. The spark was not ignited around some new, novel commercial endeavor, but around the idea of serving our children — students in Pre-K through 8th grade — creating an environment where our most dedicated, talented teachers could thrive, renovate and bring life to abandoned facilities, and create a connection to the Town through an active, stewardship-based participation in the community. [Read more…]
December 24, 2012