By WAYNE CREED
Cape Charles Wave
January 19, 2015
With brisk winds, temperatures in the 30s, and ice forming outside, over 100 people nevertheless packed the Northampton County administration building January 13 for the first Board of Supervisors meeting of the new year. Many who came were anxious over the proposed countywide rezoning ordinance that has been the dominant issue for the past year.
During public comment time, civic activist Ken Dufty documented several Supreme Court cases where decisions by local government had been challenged, warning that "we don't want to go there, but we will" unless the Supervisors back down on the proposed rezoning and come back to the table. Otherwise they will be on a "crash course with the double doors of the Commonwealth of Virginia's Supreme Court," Dufty emphasized.
Citizens for a Better Eastern Shore Director Donna Bozza added that Supervisors must reject the countywide rezoning proposal and that "public trust has been jeopardized. Reconsider for the good of the public."
Former County Planning Commissioner Martina Coker criticized the proposal as a '"travesty that does not serve the citizens of the county."
Newly appointed Chairman Rick Hubbard then addressed the audience, saying that the Board of Supervisors intended to finish the work left to do on the rezoning, that they had more information to gather, and after they compiled it and completed the process, they would open it up to the public for review. He reiterated that at present not even the Supervisors know what the rezoning will be or how it will look. He also stated that after completion, he would like to see two information sessions to gather information and recommendations before returning to the review process.
Another public comment came from David Boyd, who questioned the necessity of the PSA (Public Service Authority) sewer project for the Cheriton area of Route 13. Boyd said the entire project had been "hijacked by special interests" and that in the end, the only thing that would be accomplished would be alleviating the "boondoggle" that is the Cape Charles wastewater plant. [CLICK to read Boyd's commentary in the Wave.] [Read more…]
By WAYNE CREED
Cape Charles Wave
January 12, 2015
A crowd of close to 60 people braved the frigid cold January 8 to attend District 1 Supervisor Granville Hogg's Town Hall Meeting, held at Kiptopeke Elementary. Following the last few months of intense opposition to the proposed zoning ordinance changes, those in attendance were anxious for any further information regarding this as well as other items being undertaken by the Board of Supervisors.
The first item on Mr. Hogg's agenda was the Public Service Authority Southern Node Project. Hogg reiterated many concerns that have been voiced after the Northern Node part of the project was rejected and focus was turned on the Southern Node: Is there a legitimate need for it, and is there a decent business plan in place that will justify it? And — just who will pay for it?
Martina Coker questioned whether the project is really going to create commercial growth, or will have the opposite effect. An example she used was the new Veterinary Clinic in the Food Lion Shopping Center, which had already been executed based on an established cost estimation and business plan, and whether it would be fair now to burden them, and future businesses, with an excessive new cost.
Along these lines, Roberta Kellam argued that since wastewater has already been approved in these areas, and existing septic systems are working, there is no indication that this project will create new jobs.
Former Supervisor Spencer Murray noted, 'This is basically a build it and they will come scenario. Sensitive growth is good — the question is how you get it."
The next topic addressed by Mr. Hogg was the proposed construction of a new Emergency Medical Services facility. The Board of Supervisors is looking three options:
· Fully restore the Machipango Middle School facility, with an estimated price tag of $3.8 to $5.5 million;
· Or, acquire the existing EMS property now being leased, and build onto that. Estimated cost, depending on the size of the new garage, would be $500,000 to $600,000.
· Or, construct the new EMS facility at the existing school bus garage in Eastville. Again, cost estimates are closer to the $600,000 figure. [Read more…]
Reprinted from the Cape Charles Gazette
January 12, 2015
The Cape Charles Town Harbor hosted the first Cape Charles Dropping of the Crab Pot on December 31, 2014, at 10 p.m. on Mason Avenue. What started as an idea for a small gathering for New Year's Eve evolved into an exciting event with over 500 residents and visitors braving the cold temperatures for this inaugural event! The attendees enjoyed live music by Loaded Goat, a local band on the Eastern Shore, along with hot apple cider and hot chocolate served by the Cape Charles Volunteer Fire Company to bring in 2015 with a bang!
The preparations began a week prior to the event with the construction of a 6'x6' "crab
pot." The crab was illustrated by Rachael Taylor, cut out of metal by Sheldon Williams,
and painted by Kristin Lewis to give the crab a lifelike feel in dedication to our local
watermen. The pot was wrapped in fencing and Christmas lights with a "2015" sign made by Andy
Buchholz/Eastern Shore Signs, and built to light up Mason Avenue with full effect. The
crab pot also featured laser lights and a smoke machine to add to the effect,
compliments of Shane Hayward. [Read more…]
CAPE CHARLES WAVE
January 10, 2014
The Cape Charles Gazette has announced that Lawrence DiRe will be the new town planner effective February 2. DiRe replaces Rob Testerman, who resigned in October to work for the town of Kitty Hawk, N.C.
The Gazette provided no further information, but DiRe has posted his full bio on linkedin.com. According to linkedin and other websites, DiRe is 51 years old and has connections with the Eastern Shore. He has lived in Delmar, Delaware, just north of the Maryland state line on Route 13. From 2013-2014 he was an advisor for Delmarva Education Foundation in Salisbury, Maryland.
DiRe has worked in a number of jobs in several states. From 2009-2014 he was an instructor at Elmhurst College in Chicago. From 2007-2009 he was chief administrative officer and treasurer for the village of Berkeley, Illinois. From 2004-2007 he was town administrator for the town of St. Pauls, North Carolina. From 2002-2004 he was town manager for LaCrosse, Virginia, about 110 miles west of Norfolk. Earlier he interned for the town of Leesburg, Virginia. [Read more…]
January 6, 2015
District 1 Supervisor Granville Hogg will hold a Town Hall meeting on Thursday, January 8, from 6:30 to 8:30 p.m. at Kiptopeke Elementary School.  Hogg will discuss several items the Northampton County Board will be making decisions about in the coming months, and then ask for input and questions from the public on each issue.
Under the theme "Raise Revenue or Control Expense," the following issues will be discused:
— Public Service Authority wastewater project for Route 13 commercial development;
— $600,000 financial obligation to USDA;
— Hospital relocation;
— Expenditures and sites for an Emergency Medical Service facility, and with the changes in our workforce, how to maintain EMS (either volunteer or paid personnel);
— Construction of a high school and middle school: How to pay for it?
— Structural problems found at Northampton High School
— How to control the $110,000 yearly maintenance of the former middle school; and
— Disposal of vacant property.
In addition to District 1 residents, Hogg welcomes all county residents to the Town Hall meeting.
(EDITOR'S NOTE: The following report is reprinted by permission from the January 2015 issue of ShoreLine, the Citizens for a Better Eastern Shore newsletter.)
CBES STAFF REPORT
January 5, 2014
The Eastern Shore of Virginia Public Service Authority, after recently giving itself authority to contract for the $2.4 million sewer pipeline from the Route 13 Cheriton area to the Cape Charles wastewater plant, was given yet more directions from the Northampton County Board of Supervisors. Board Chairman Larry LeMond, representing District 2, which includes Cheriton, has on more than one occasion said that he wanted to see all the optons for service to that area. But the PSA has provided engineering information on only one option – piping sewage to the Cape Charles treatment plant.
The Supervisors recently approved $10,000 for another engineering study and requested that the PSA provide figures for construction and costs to pipe sewage to the nearby Bayview system, which is operated by the county. The engineering for the Bayview option, which may well be a less expensive alternative, will be done by Hurt and Proffitt, a Lynchburg firm – the same firm which has in-hand the PSA's multi-million-dollar projected contract for the Cape Charles option.
Even though the Board of Supervisors has requested that all options be brought to the table by the PSA, there are at least two more alternatives for which engineering and cost estimates have not been submitted. First, at least 10 years ago research was done on a stand-alone, on-site wastewater treatment system often used in rural commercial areas, especially where there are few users in a small locale. These small, but expandable plants are usually funded and maintained either by the users themselves, or by a locality's public works department.
A recent EPA report has stated that small, decentralized sewer systems, including septic and alternative systems, are an effective and efficient way to protect water quality where population density is small: "On June 28, 2013, EPA released a model program for onsite wastewater treatment systems in the Chesapeake Bay watershed to help states more effectively prevent nutrients from entering the Bay . . . . When properly designed, sited, and maintained, decentralized systems like septic systems can treat wastewater effectively and protect surface water and groundwater." (http://water.epa.gov/infrastructure/septic/index.cfm) [Read more…]
CAPE CHARLES WAVE
January 1, 2015
Every year has its ups and downs, but for Cape Charles, the year 2014 probably saw higher highs and lower lows than most years. Here are the Wave's nominations for the BEST, the WORST, and the REST.
THE BEST
1) Cape Charles Yacht Center opened in May, proving once again that if you build it, they will come. Even in winter, dozens of boats of various sizes are in dry dock, lending a more authentic harbor feel to the town. Mega-yachts have called as well.
2) Rennovation: 2014 may go down as the year the Historic District finally lost that derelict feeling. So many houses and buildings have been restored such that a drive down Randolph Avenue no longer evokes images of an abandoned mining town. Perhaps the most heartening example is the once-charming Victorian next to the Post Office currently being rescued from decades of neglect. And the abandoned 1950s flat-roofed doctors' office on Tazewell and Fulcher met the wrecking ball the last week of 2014 — good riddance!
3) Festivals: Kudos to all the hard-working denizens who leant a festive spirit to the town in 2014. There were so many occasions that we can't mention them all, but everything certainly came together for the August Harbor for the Arts Festival. Did that really happen in little ol' Cape Charles? Honorable mentions: Tall Ships, Smitty's Clam Slam, the Christian School's Crabby Blues, the Progressive Dinner Tour, and of course July 4th.
4) Bayshore Concrete: The town's only industry got a much-needed shot in the arm in 2014, winning contracts for structural concrete for New York City's Tappan Zee Bridge and others. For some, that's a good thing, while for others the renewed activity at the once nearly-shut-down cement plant means more noise, dust, and visual impact.
5) Fun Pier: With funding from FEMA, the town really got it right when it rebuilt the town pier after Sandy wreaked havoc on the portion that had never been constructed properly in the first place. First-class job!
THE WORST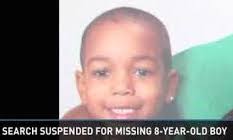 1) The worst was, sadly, really, really bad — the first drowning off Cape Charles Beach in many years. The freak August 10 accident that took the life of 8-year-old "Ace" Horton remains inexplicable, because no investigation was ever conducted, either by the town or the county. How could a child, said to know how to swim, suddenly fall from an adult's shoulders in wading-depth water near the Fun Pier and not be found for three days? No one will ever know. Is that area unsafe? No warning sign has been posted. [Read more…]
By GEORGE SOUTHERN
Cape Charles Wave
December 15, 2014
J. David McCormack of Petersburg, who is converting the old Cape Charles High School in Central Park into a 17-unit apartment building, has enjoyed one lucky break after another over the past four years.  Most recently, he saved as much as $200,000 in repairs to a crumbling back wall.
It was that same wall that town officials claimed made the old school impossibly expensive to repair for use as a community center. When Northampton County offered to chip in, then-Mayor Dora Sullivan turned the County Board of Supervisors down flat.
"The cost to provide a historic restoration is prohibitive at $2-4 million," she wrote to then-Supervisor Willie Randall, noting that "one exterior wall collapsed as a result of the earthquake last year and the estimate to repair that wall alone was approximately $200,000."
The actual estimate was $228,000 and came from FEMA, who was willing to pay to repair the earthquake damage so long as the town retained ownership of the building. FEMA refused, however, to compensate the town unless the money was used to repair the wall.
The FEMA report also contained the question, "Was this site previously damaged?" The answer given was "No." But the damage had been documented years earlier in the 2006 Shriver Holland report: "The exterior wall along the west side of the east wing has pulled away from the floor framing. . . . Geotechnical investigation should be provided to determine cause of wall movement. Wall may need to be re-anchored and additional foundation support provided," the report stated. [Read more…]