By ANDY ZAHN
July 12, 2014
All fishermen are liars . . . except you and me — and sometimes I have my doubts about you!
There is a small lake at Fort Lewis, Washington, and it is in the artillery impact range where often they fire 105 mm Howitzers, so the area is off limits five days a week. On Saturdays my Captain, my Sergeant, and myself would go there to catch the beautiful Rainbow Trout living there in large numbers. I would dig a worm, put it on my hook, cast, and in short order reel in a nice fish.
The Captain would ask what I was using for bait and he would say worms are no good. "Use some of my salmon eggs." I would dig another worm and catch a fish. Each time I caught a fish he moved to my spot, but no matter, I continued to catch fish.
The limit was 15 and when I had enough I left to meet my girlfriend who was in the Air Force and then go to where they had fireplaces and tables and enjoy the elegant feast. When I left the lake the Captain was still using salmon eggs and had not caught a fish.
The Captain was also a game warden on the Fort, and I went with him to a club on the base for hunters and fishermen. Above the bar they had the head of a mounted "Jack-A-Lope," which is a cross between a jack rabbit and an antelope: very rare!
That girlfriend became my wife, and 56 years, four sons, and 12 grandkids later here we are in Melfa. [Read more...]
By MARY MILLER
Citizens for a
Better Eastern Shore
July 7, 2014
Counties around the state are finishing up their budgets for the next fiscal year. This is the time of year we can easily see where our county's tax dollars are going – and take a look at similar expenses for the counties around us.
This year, and not for the first time, Northampton County wins the spendthrift award. Compared to Accomack County, and compared also to several eastern Virginia counties with similar populations, Northampton spends more per person for county administration, public safety and debt service, and provides more education dollars per student than most of the others. Northampton also tops the list in per-person local tax revenue collected.
When comparing expenses of the two Eastern Shore counties with a disparity of population (Accomack's population is about
 three times Northampton's), it's more informative to compare the costs for what are assumed to be similar services on a per-person basis. For instance, Northampton collects almost $1,700 in local tax revenue per person, while Accomack collects about $1,100. Assuming that the actual costs of several locally funded services are similar from one county to the next, it would be logical that the same costs spread over a larger population would make the services less costly per person. All things being equal, one might assume that the total costs for many services in Accomack could be as much as three times as much as in Northampton, which has one-third the number of residents. [Read more...]
By ANDY ZAHN
June 23, 2014
My mom and dad were my heroes along with our fantastic generals and admirals of WW II who accomplished what wouldn't be possible today.
Mom's father got killed at work, leaving a widow with seven young kids. The eldest had to quit school and earn money to support the family, as there was no welfare or food stamps. Mom dropped out in 8th grade and became a playground director at the school she had attended. The job title today would be gym teacher. She lived in Down Neck, Newark, NJ, which was all Irish, and she taught all the Irish police, fire, and politicians. She went on to be a paymaster in a shipyard and worked in teen recreation and child care and nurseries. She was the secretary of the Irvington, NJ, Democratic Club.
Dad left school in 9th grade from the German neighborhood of Newark. He joined the army in WW I and became an officer. He became a city firefighter and retired as a deputy chief. In WW II he joined the Navy and left as a full commander. When WW II started he trained the soldiers from Fort Monmouth who were now firefighters. The fire engine from Fort Monmouth came to the Irvington drill tower where he taught firefighting and safety. He taught all 1,000 Irvington teachers first aid in case we were bombed by the Germans. He organized, trained, and equipped the CD Firefighters in Irvington.
The Irvington Fire Chief was James Thompson, Jr., who was way ahead of the curve. In 1938 he came up with the idea of an Emergency Squad that would respond to every kind of an emergency with a main mission of saving lives. My dad was put in charge of the Squad for the 84 hours a week he was on duty. It was a beautiful white fire engine with a huge spotlight and a powerful, very loud motor. It carried all kinds of equipment for fighting fires and saving lives. There were probably around seven husky men on the Squad, all first aiders, and one man was a police officer who dressed and worked like a fireman but who wore a police badge, had a pair of handcuffs, and was armed. The men on the squad got little sleep because they averaged three calls per night. [Read more...]
By DONNA BOZZA
May 12, 2014
Usually we don't pay much attention to the fields by our homes, or down the road, or alongside our town, though most of Northampton County is filled with these pretty vistas.
Now consider this all too real scenario: Gone are the fields. Instead, you see a wastewater treatment plant, a dredge spoil disposal site, or perhaps a prison. This project will have a direct impact on your property values. Did you and your neighbors have any say in its building? How about input in how adverse affects could be lessened to protect your town?
The answer is a startling NO if the Northampton County proposed zoning passes. These, and a long list of land uses including heavy industrial and high impact development, will now be "By Right." To be blunt, if the developers want to build it, they will have the right to do so.
Citizens, on the other hand, will have no rights, no say, no recourse to shape development that affects what for most of us is our biggest investment — our homes.
Certainly economic development is needed; few dispute that. However, taxpayers who carry most of the burden of funding the county have a right to weigh in on what their community will be like now and in the future.
The proposed zoning virtually eliminates Special Use Permits for a large number of land uses. Most reputable developers respect these permits, considered a smart planning tool by countless locales. Currently if you have concerns about a proposed project — be it migrant labor camp, airfield, or biomass refinery — you can attend a public hearing and provide feedback. The developer can offer proffers to mitigate harm to the community by limiting the size, hours of operation, enact noise and odor controls, increase buffers, etc.
With the proposed zoning, there is no public hearing or public input. It's a done deal. Even if the BOS believes the project will do more harm than good, if it's in the zoning their hands are legally tied. [Read more...]
By KAREN GAY
May 8, 2014
I was an observer at the elections in Cape Charles on Tuesday. My initial job was to make sure that the registers were set to zero. Each voting machine has an electronic counter on the front of it which is incremented as each person casts a vote. Having the registers set to zero at the beginning of an election assures that no candidate obtains a head start in the counting.
I see this initial validation as a metaphor for our collective town future. Those of us in the vocal, but defeated, minority now have an opportunity to do as the election officials did in the early hours of Tuesday morning: Set the registers to zero.
The voices of the majority have spoken. Let's all start again by showing respect for our democratic process. Let's give the new Mayor and Council an opportunity to fix things that some see as broken. Things that I feel strongly about are as follows:
– Allowing citizens to speak their minds at the Town Council meetings and having the Council members actually take an interest in what is said.
– Arranging periodic town meetings to obtain citizen feedback for major town projects before the Council has decided on a course of action.
– Being watchful of the money that citizens give to the town to run it.
– Avoiding snap spending decisions.
– Keeping staffing to the minimum possible. [Read more...]
By FRANK WENDELL
May 4, 2014
I am running for mayor because I love Cape Charles. It's just that simple. My grandfather, Frank Wendell, emigrated to Cape Charles from Lockenhaus, Austria, with my great-grandfather Joseph in 1884 at the age of 12. My family has been living and working in Cape Charles ever since. My father, Francis Wendell, lived his entire life in Cape Charles and taught me at an early age the value of public service and giving back to your community. So we're all come-heres from somewhere – some just got here sooner than others.
Small-town life in Cape Charles has gained a lot of appeal in the last 20 years, and the town has benefitted greatly from the resurgence and investments that accompanied it. How we go forward without losing our small town charm and quaintness is one of the many challenges we face as a community. According to the Cape Charles Comprehensive Plan Vision Statement, "the people of Cape Charles cherish and nurture the unique qualities of this small historic town." I encourage all the town's people to become more familiar with the Comp Plan and participate in its updating currently in progress.
The issues, opportunities, and challenges facing Cape Charles are as diverse as our richly diverse community:
Emergency medical services and our public school system require us to partner with our county leaders in solving these complex problems that have a tremendous effect on our collective economic development.
The PSA-proposed Southern Node sewer project and commercial development of Route 13 has benefits, but in my opinion the risks to our downtown outweigh the benefits.
Our $10.8 million debt and our continuing need to build, acquire, and maintain infrastructure will remain an ongoing challenge.
Harbor development, beach replenishment, and Phase 2 of the Community Trail Project, along with the cooperative efforts with Southport, Bay Creek, King's Creek Marina, Bayshore Concrete, and Bay Coast Railroad all offer reason for great optimism.
Proper management of the town's 30-employee workforce while insuring proper compensation and keeping town taxes and fees reasonable and fair is paramount. [Read more...]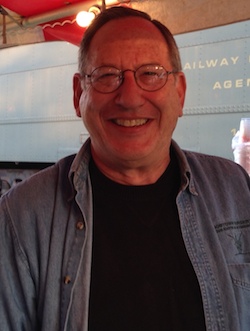 By DAVID GAY
May 2, 2014
I'm a full-time Cape Charles resident and live in the historic district with my wife Karen.  We chose Cape Charles as our retirement home because of the warm and friendly people, proximity to the bay and the charm of the historic district. We appreciate those, who like us, took a chance on Cape Charles.
I retired last year from Holcim, Ltd., an international building materials manufacturer where I served on the executive committee for their US subsidiary (Aggregate Industries). I have held senior management positions at Holcim, General Electric, and Fannie Mae with extensive experience in consensus building, cost reduction, and service improvement. I bring a business oriented approach to town government.
I hold a BA degree from Lynchburg College and attended business development programs at the Harvard Business School and Cornell University.
I am a member of the Cape Charles Historic District Review Board and served as the Chairman of the Historic District Review Board in 2013.
I am running for Town Council to promote Open Government, Efficient Management & Fiscal Responsibility and to acquire Emergency Medical Services.
Open Government
Cape Charles is a great town with many points of view. We all want the best for our town and no one should be left out of the decision making process.  I believe it is the job of government to serve all the people. To ensure that when major issues are under consideration all sides have a chance to provide input and that this input is openly discussed and considered by the Town Council before voting on a resolution. I don't believe the current administration has embraced real dialogue with the citizens of Cape Charles and this has led to the unrest in town. We can change this dynamic by holding quarterly Town Hall Meetings and running citizen friendly Town Council Meetings.
Fiscal Responsibility
Town spending is growing beyond our means. According to the 2000 and 2010 US Census our population is decreasing. Former residents say they left town because of double taxation, high water and sewage fees; and other residents, concerned with rising costs, are considering leaving as well. [Read more...]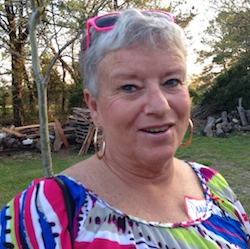 By DEBORAH BENDER
May 1, 2014
I am running for Town Council because I think it is time for a different approach to governance in Cape Charles. I became politically active during the past three years when I felt there was complete disregard by Town Council for my concerns about what happens here. After seeing the way citizens are treated at Council meetings, I decided to run for Town Council. My goal is to have a fiscally responsible, open government where all people are treated equally and fairly.
We have seen Cape Charles in the years of decline and are glad to see it coming back up. But much still needs to be done. I want to work to improve our water quality. Paying for water that you cannot drink is unacceptable. I intend to be a problem-solver, a listener, who is interested in the concerns of all the residents of Cape Charles.
I have lived in the Cape Charles area for 20 years, and in the Town of Cape Charles for the past eight years. My husband, Don, has lived here his whole life.  I operated a very successful dress shop on Mason Avenue, Scarlett's Closet, for three years. I sold my shop just after the birth of my first grandson so that I could care for him when my daughter returned to work.
Regrettably, I feel the need to mention that as a result of my candidacy, my husband and I have been the targets of a smear campaign intended to discredit me. Unable to respond to my call for lower taxes, lower water bills, and lower spending, my enemies have circulated lies about my husband, claiming that he is a gay-basher and a violent, dangerous man. It is sad that anyone could stoop so low as to spread these lies, but perhaps even sadder that some people who don't know my husband seem ready to believe them. First, as I said, my husband Don has lived here all his life, and has never committed a violent act. Second, Don and I have for years had a number of gay friends. They visit us in our home, and we are completely accepting of each other. We recognize that this is a diverse community and a diverse world, and we are comfortable with that. [Read more...]