By ANDY ZAHN
September 15, 2014
A couple hundred area kids went to the Liberty Theater on Springfield Avenue Saturday afternoons to see a war movie, a serial to see if Pauline could undo the ropes and get up before the train got to her and a crime or spy movie. Three or more times each Saturday there was a flash of light as another kid came through the exit door to see the movie, which cost about 12 cents, for free.
The spies were always a German couple and the man wore a white suit with a straw Panama hat. He also drove a Lincoln Zypher car. In my friend's house in the attic apartment there was exactly such a couple. We all knew they were spies.
One day the FBI was picking up radio signals and put direction finders on the signals. The waves crossed at my friend's house and the FBI tore up the apartment, finding a trasmitter. The two were arrested and never seen again! In a real war agents are not tried in civil court and the penalty is death. Our agents know this as the enemy used to also know.
Springfield Avenue is the main street through Irvington, NJ, and had trolleys going from Springfield through Millburn, Maplewood, Irvington, and downtown Newark. People came from miles to go to Olympic Park with rides, a huge swimming pool, and a merry-go-round now at Disney World in Orlando. There could be a story about the park, now gone, there was so much. There were stores all along the Avenue and we saw the town install parking meters. Bamberger's had a clock on the sidewalk and everyone used to say "Meet me at Bamberger's clock." After the trolleys they had buses with trolly poles that ran on electricity or their regular motor. Six days a week the Avenue was a mass of activity and on Sunday it was deserted as in the song "A Sunday Morning Sidewalk." [Read more...]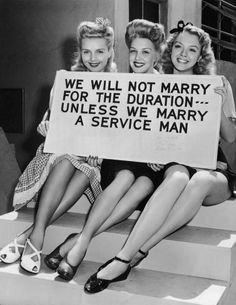 By ANDY ZAHN
September 8, 2014
I was 10 when Pearl Harbor was bombed. All of our lives changed on that December 7th day, 1941. We had air raid drills at school where we went to the basement and stood with our heads in our arms against the wall lockers. My father taught all the town's teachers first aid in case we actually had a raid and needed help. Air raid sirens could go off at any time, and if at night all lights had to be made not visible. Gasoline was rationed and you had to display a letter in the rear window of the car or truck with an "A" letting you buy three gallons per week if you had the money and the ration coupons. The speed limit was 35 mph to save gasoline. The top half of the headlights had to be covered with black electrical tape.
Dad trained the soldiers from Fort Monmouth how to be firefighters, and their fire engine came to our drill tower weekly for instruction. After getting the town ready for war, equipping and training the Civil Defense firefighters and working with the Red Cross, Dad tried to go back into the Army but was too old. He then joined the Navy! When the local judge heard what Dad had done we met him on Sunday outside church and he remarked that he would never do such a thing.
Now Mom and I were alone, and at age 12 I was the man of the house. Mom went to the ration board and picked up two books of coupons, one for each of us. When she got home and opened the books all the meat coupons had been stolen by a worker at the board. For the next six months we were not able to legally buy any meat.
While there were a lot of patriotic people, there were also a lot of low-lifes. Many young men joined the military and many others waited for the draft. But there were many who we called "draft dodgers" and "slackers." There were all manner of ways to avoid the draft. Some men with one child hastened to have another baby, figuring men with two or more kids would not be drafted. Some bachelors quickly married a woman with children. Some moved to Lakewood, NJ, and took up raising poutry. Some put blotters inside their shoes to give a false pulse reading. And there was the black market where things were sold at high prices without ration coupons. [Read more...]
By ANDY ZAHN
August 11, 2014
In 1957 I was an MP in the 4th Infantry Division and Fort Lewis. One of our Captains at Fort Lewis was in Germany at the end of WW II. His sole assignment in Germany was to get Werner Von Braun to the United States in case the USSR should attack.
Before the war Dr. Goddard was ahead of his time and was studying rocket science. He told the government of the possibilites but our leaders paid no attention. The Germans heard and they began work on jet engines and rockets. They had several outstanding scientists working on the program and by war's end had jet fighter aircraft and V-2 and V-12 rockets with guidance systems raining destruction on London. It was agreed that half these scientists would be in the Russian Zone and half in the U.S. Zone.
Those in our zone came to Redstone Arsenal, Alabama, and worked on a rocket that would escape earth's gravity and orbit the earth. That group, led by Dr. Von Braun, had such a rocket on the launching pad at Redstone but because of politics were not allowed to attempt a launch until the Air Force made a few tries ending in failure.
In the meantime the Russians launched Sputnik and thus were first to orbit the earth. When the army at Redstone was permitted to fire their rocket we were successful but in 2nd place. The American school system got the blame. Sound familiar? It had nothing to do with our schools nor with the Russian schools. The entire program was German!
In 1958 I was teaching math and science to 7th and 8th graders. We had wonderful textbooks written by three authors who knew not only the math but the readiness of the students, and it was written at their level of understanding. The 8th grade text took up where the 7th grade left off, and the 7th grade book prepared them for next year. There were always revews of the basics already learned, lots of practice problems, thousands of word problems dealing with all manner of everyday useful practical math, and here the students were also learning about borrowing, investing, compound interest, bonds, stocks, measuring, weights, volume, dry measure, geometric constructions, perimeters, areas, volumes, and a few new concepts such as the 3rd type percent problem, positive and negative numbers, and basic algebra. [Read more...]
August 4, 2014
EDITOR'S NOTE: Last week the Wave published a commentary by Ken Dufty on "Northampton Zoning's 'Man Behind the Curtain.'" (CLICK to read.) Northampton County Board of Supervisors Chairman Larry LeMond reacted to Dufty's commentary at a Board meeting July 28. In turn, Mr. Dufty has asked the Wave to publish his reply to Mr. LeMond's reply. Both gentlemen's statements appear below. 
JULY 28 STATEMENT BY CHAIRMAN LEMOND
There is no "man behind the curtain" in regard to the proposed zoning code. The Code draft is per the direction of the Board of Supervisors and was drafted by a team of seven employees from Administration, Legal, Planning and Zoning. Mr. McSwain was hired at the direction of the Board to provide several functions as Director of Development, including among them streamlining the planning and permitting process and addressing economic development.
The author of these letters suggested that PEMSCO would be allowed under the draft zoning code. In fact, such a use is not permitted in any district. Perhaps the confusion is that the use of burning soil to remove petroleum is not a biomass conversion of any type. In fact biomass conversion, which is only permitted on a small scale in all districts because it is required by Virginia Code, is the process of taking renewable resources, such as wood, and creating some type of energy. So a wood fireplace is a small scale biomass converter. As to the statement regarding the Exmore biodiesel project, the County has no influence over Exmore zoning. Regardless, any industrial operation, if permitted for a land use, must also meet all performance standards regarding offensive activity, U.S. EPA and VDEQ rules.
As to the draft code allowing a prison, the statements made are incorrect. Prison use is allowed in an agricultural district and then only with a special use permit which requires a public hearing. It is allowed by right in industrial, but the largest industrial site in the county is far too small to accommodate a prison, and thus a rezoning would be required with a public hearing to create a prison. The prison use was included to address the topic in the zoning code, not to enable one without a public hearing.
Further, Mr. McSwain on occasion works outside the community to support the economic development profession. He recently served as a judge for the International Economic Development Council 2014 Awards. He has not accepted any new outside compensation engagements since being employed by Northampton County.
KEN DUFTY RESPONDS
At the conclusion of the July 28, 2014, Northampton County Board of Supervisors work session, Chairman LeMond read into the official record a rather lively rebuttal to my "Who is the Man Behind the Curtain" letter that was printed in this newspaper last week. While I try to space the timing of my letters on the proposed zoning revisions, I greatly appreciate this rare chance to respond in a timeframe that this issue demands. [Read more...]
By KEN DUFTY
July 28, 2014
Thank you to the Cape Charles Wave for keeping us all ahead ot the curve regarding the zoning dispute in Northampton County. The complete rezoning of the county into a what several developers hope to be a Disney-like resort retirement destination deserves to be scrutinized, and readers are well-served by the Wave's reporting.
The million dollar question of who is the "man behind the curtain" orchestrating the plan to completely rezone Northampton County into an industrial, commercial, and resort-style mecca looms ominously heavy on the horizon. And the Board of Supervisors' "we need to be business friendly" mantra makes us wonder what businesses our protective Comprehensive Plan drove out of the county, and prompts us to wonder what it would be like if the curtain of resource and environmental protection was drawn fully open.
In our quest to answer these questions, we had to do a little digging. And we unearthed a plan in 1992 by PEMSCO to bring 60,000 tons/month of contaminated soil to a 65 acre tract in Cheriton, formerly home of the KMC Food Processing Plant. There the petroleum-soaked soil would be "cleansed" by incineration and "biological processes" so that it could be spread throughout Northampton County and beyond, used in landscaping and road building. But because it required a Special Use Permit, county residents had the chance to learn about it, research it, and oppose it en masse for obvious reasons. It was defeated.
But under the new "business friendly" zoning crafted by Economic Development Director Charles McSwain, this type of use will be allowed "by right" in any agricultural zone. The public will not be notified and no public hearings will be necessary.
In the same year, it was discovered that a local industrial contractor was importing and remediating "contaminated soil" and adding it to his asphalt product, using it in repaving and road projects. Again, once the act was discovered, it was deemed a violation of the county zoning ordinance, and the zoning department issued a "cease and desist" order, giving the owner 90 days to meet "binding contracts" already in place.
Again, under the proposed "business friendly" zoning ordinance, this process would be allowed "by right," and residents would not know what was happening until they smelled the stinking fumes from the incinerators. [Read more...]
By JOE VACCARO
American Legion Post 56 Commander
July 28, 2014
On March 4, 1865, President Abraham Lincoln gave his second inaugural address to a war-torn nation that was filled with anger, angst, and uncertainty. Lincoln understood it was the people fighting the Civil War who shouldered the burden for the nation. So he elegantly spoke about the need "to care for him who shall have borne the battle and for his widow, and his orphan." However, those immortal words that were spoken 149 years ago seem to have fallen on deaf ears in America.
We live in a time where the unemployment rate of our veterans still outpaces their civilian counterparts by three to five points and it's about to get worse with significant military drawdowns. Another startling fact is that one-third of the adult homeless populations are veterans, and over 70 percent of them have some type of substance abuse issues.
The early recruiting promises and contracts regarding medical, dental, and retirement pensions have also fallen into the abyss. The majority of the broken expectations are due to politically oriented budget-cutting on both sides and elected officials who have little understanding of veterans' issues since the majority of them never served in the military.
Promises of care for veterans have been around for centuries: in 1776 the Continental Congress encouraged enlistments by providing pensions to disabled soldiers, and some states and communities actually made individual pacts to care for their returning veterans. In 1812 the federal government authorized its first medical facility for veterans that eventually evolved into the establishment of the Veterans Administration in 1930 when Congress authorized President Herbert Hoover to "consolidate and coordinate government activities affecting war veterans."
The VA has been effective in dealing with some veterans' needs and extremely deficient in other cases as the media bears witness in Arizona. However, the Eastern Shore has a ray of hope that comes in the form of two very hard-working ladies named Wendy Ainsworth and Jamie LeCates-Brown. Ainsworth is the Veterans Service Representative and Manager for the Accomack Field Office, and Lecates-Brown is her administrator. [Read more...]
By ANDY ZAHN
July 12, 2014
All fishermen are liars . . . except you and me — and sometimes I have my doubts about you!
There is a small lake at Fort Lewis, Washington, and it is in the artillery impact range where often they fire 105 mm Howitzers, so the area is off limits five days a week. On Saturdays my Captain, my Sergeant, and myself would go there to catch the beautiful Rainbow Trout living there in large numbers. I would dig a worm, put it on my hook, cast, and in short order reel in a nice fish.
The Captain would ask what I was using for bait and he would say worms are no good. "Use some of my salmon eggs." I would dig another worm and catch a fish. Each time I caught a fish he moved to my spot, but no matter, I continued to catch fish.
The limit was 15 and when I had enough I left to meet my girlfriend who was in the Air Force and then go to where they had fireplaces and tables and enjoy the elegant feast. When I left the lake the Captain was still using salmon eggs and had not caught a fish.
The Captain was also a game warden on the Fort, and I went with him to a club on the base for hunters and fishermen. Above the bar they had the head of a mounted "Jack-A-Lope," which is a cross between a jack rabbit and an antelope: very rare!
That girlfriend became my wife, and 56 years, four sons, and 12 grandkids later here we are in Melfa. [Read more...]
By MARY MILLER
Citizens for a
Better Eastern Shore
July 7, 2014
Counties around the state are finishing up their budgets for the next fiscal year. This is the time of year we can easily see where our county's tax dollars are going – and take a look at similar expenses for the counties around us.
This year, and not for the first time, Northampton County wins the spendthrift award. Compared to Accomack County, and compared also to several eastern Virginia counties with similar populations, Northampton spends more per person for county administration, public safety and debt service, and provides more education dollars per student than most of the others. Northampton also tops the list in per-person local tax revenue collected.
When comparing expenses of the two Eastern Shore counties with a disparity of population (Accomack's population is about
 three times Northampton's), it's more informative to compare the costs for what are assumed to be similar services on a per-person basis. For instance, Northampton collects almost $1,700 in local tax revenue per person, while Accomack collects about $1,100. Assuming that the actual costs of several locally funded services are similar from one county to the next, it would be logical that the same costs spread over a larger population would make the services less costly per person. All things being equal, one might assume that the total costs for many services in Accomack could be as much as three times as much as in Northampton, which has one-third the number of residents. [Read more...]