LETTER: Save the Bottlenose Dolphins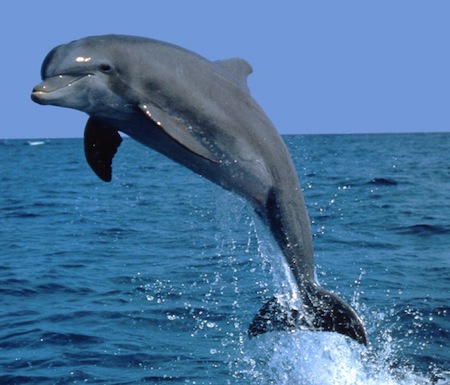 August 24, 2013
DEAR EDITOR,
Over the last few months this summer, many of us that have been out on the water have been discovering dead dolphins, stranded in and around the Bay. What at first appeared to be a local event has turned out to be more widespread. Bottlenose dolphins are being found stranded all up the mid-Atlantic coast from North Carolina to Maine, with at least 124 strandings (45 possible deaths) reported since July, a death rate seven times higher than normal.
This has led the National Marine Fisheries Service to declare a federal UME, or "unusual mortality event." At the top of the list of possible causes is a measles-like infection called "morbillivirus," which has been associated with previous sickness events of dolphins and seals. Since mid-summer, marine science organizations such as the Virginia Aquarium, the Marine Mammal Stranding Center in New Jersey, and Riverhead Foundation for Marine Research and Preservation in New York began documenting an increase in bottlenose dolphin strandings along the mid-Atlantic coast, and these strandings are continuing into late summer.
So far, all ages of bottlenose dolphin strandings have been reported. The NMFS reports, however, that there are no unifying necropsy findings aside from some dolphins having been found with pulmonary lesions. Preliminary testing of tissues from one dolphin indicates possibly a morbillivirus infection, although it is too early to say whether this is the cause of the UME.
CONTINUED FROM FIRST PAGE
By using the UME declaration, NMFS can leverage additional international and multi-disciplinary scientists (noted as the Working Group), as well as more funding through the National Contingency Fund. More importantly, a detailed response plan can be initiated; this can include more detailed necropsies, testing of samples for biotoxins, infectious agents, and chemicals, as well as environmental and biological evaluations and diagnostic pathology services. Hopefully, this will yield an international scientific review that will shed light on this event.
Bottlenose dolphins are routinely found in the Mid-Atlantic region at this time of year, from both the Northern and Southern Migratory Coastal Stocks. The Northern North Carolina Estuarine System Stock, mainly found in the Pamlico Sound in the summer, is also a frequent visitor to Virginia waters in summer.
Outbreaks are not entirely unusual along our coast, and happen most summer seasons. In 1987-88 more than 740 bottlenose dolphins from New Jersey to Florida were stranded (deaths of several humpback whales were also reported). Those strandings were linked to morbillivirus and algae toxins. The 35 deaths in just one recent week has accelerated the current investigative efforts.
State and Federal Agencies continue to conduct routine testing of seafood such as shrimp and crabs, searching for possible links to the UME. At this time, a link between these bottlenose dolphin strandings and any potential seafood safety issues has not been found.
NOAA and NMFS state that if you do come across a stranded dolphin, do not touch it, or allow pets to contact it. Stay at least 100 yards away. If you witness anyone harassing a sick (or well) dolphin, report it immediately to NOAA's Office of Law Enforcement at 1-800-853-1964.
To report a live or dead stranded dolphin please contact our local stranding network authority, the Virginia Aquarium & Marine Science Center in Virginia Beach at 757-385-7576.
WAYNE CREED
Cape Charles
Letters to the Editor are welcome on any subject relevant to Cape Charles, and a diversity of opinions is encouraged. Send submissions to [email protected].