Ira Garland Merritt, 62, Cape Charles Native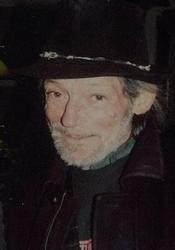 Ira Garland Merritt, Jr., 62, husband of Elaine Doris Merritt and a resident of Eastville, passed away Tuesday, November 13, at his residence.
A celebration of life service will be held at a later date.
Memorial contributions may be made to American Legion Post #56, P.O. Box 357, Cheriton, VA 23316.
 A native of Cape Charles, Mr. Merritt was the son of the late Ira G. Merritt, Sr., and the late Doris Magakee Merritt, and was raised by the late Leroy Thurman and the late Lula Merritt Thurman. He was a retired commercial fisherman, U.S. Army veteran and member of American Legion Post #56.
He is survived by three children, Demetrious Ann Bruno of Accomac, Ira G. Merritt III of Eastville, Shavon Alexis Wilson and her husband, Andrew, of Greensboro, NC; two sisters, Sarita Thurman of Exmore and Cindy Melson of Accomac; one brother, Louis Midget of Nebraska; and one nephew, William Thomas Merritt, Jr., of Eastville. He was predeceased by a brother, William Thomas Merritt.
Online condolences may be sent to the family at www.doughtyfuneralhome.com
Arrangements were made by the Wilkins-Doughty Funeral Home, Cape Charles.