Letters Between Business Association, Mayor Worth a Read
CAPE CHARLES WAVE
September 11, 2013
Tonight (Wednesday) the new economic development director for Northampton County, Charles McSwain, speaks to the Cape Charles Business Association. One of the issues is development on Route 13 and its effect on Cape Charles businesses.  The Town of Cape Charles has some leverage because it can choose to promote commercial development on the highway or discourage it — depending on whether it agrees to facilitate sewerage for commercial properties outside town.
Two letters appear below: the first is from Cape Charles Business Association President George Proto to Mayor Dora Sullivan, and the second is the mayor's response. Anyone interested in Route 13 commercial development might also be interested to read the letters.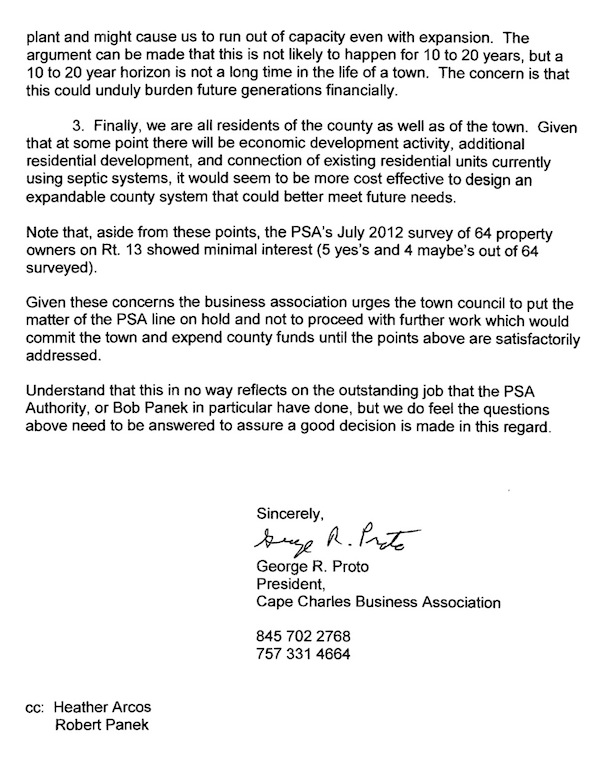 Below is the response from Mayor Sullivan. The September 5 Town Council work session referred to by the mayor was cancelled.