By DORIE SOUTHERN
Cape Charles Wave
March 7, 2013
Cape Charles wants more sewage for its new treatment plant, and if the Public Service Authority gets its way, County taxpayers will contribute.
PSA Chairman Bob Panek told Northampton County Board of Supervisors January 8 that a 1-cent real estate tax increase could help fund sewer infrastructure for commercial properties on Highway 13.
Panek  proposes that the Board approve a sewer line from Highway 13 to the new Cape Charles treatment plant.
Additional funding would come from "private capital contributions from the business owners," Panek told Cape Charles Town Council February 21.
Panek is also Assistant Town Manger for Cape Charles. Reached at Town Hall by the Wave, he was not willing to discuss non-Town business.
Funding could be arranged through a "moral obligation bond," Panek told the Board of Supervisors. He said that the PSA could arrange primary funding through government bonds.
But local funding is required for debt service on the bonds. There could be a special tax district, a county-wide property tax increase, or connection and availability fees, or a combination of all three. [Read more…]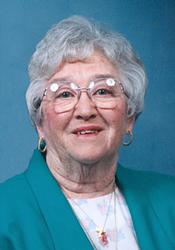 March 6, 2013
Catherine Lavinia Kellam, 93, wife of the late William Matthews Kellam, Sr., and a resident of Cheriton, passed away Tuesday, March 5, at Heritage Hall Healthcare in Nassawadox.
The funeral will be 1 p.m. Tuesday, March 12, at Cheriton United Methodist Church, with the Rev. Patricia Money officiating. Interment will follow in Cape Charles Cemetery.
A native of Exmore, Mrs. Kellam was the daughter of the late Harry Rosser Kellam and the late Ida Lois Killmon Kellam. She was a member of Cheriton United Methodist Church, member and past Worthy Matron of Northampton Chapter #2 Order of the Eastern Star, and will be remembered for the many weddings she catered and as author of a local cookbook, Kitty Caters. [Read more…]