By DORIE SOUTHERN
Cape Charles Wave
January 7, 2014
Bay Creek property owners were sent a letter (click to read) last month from the Bay Creek Community Association informing them that a mediated settlement agreement has been reached to the lawsuit brought against the Community Association management and Bay Creek companies by Paul and Robert Galloway and their companies.
No property or homeowner should accept this settlement based on blind faith . . . . JOHN C. BOYTOS (Click to read full statement)
The terms of the settlement agreement were only partially revealed in the letter. The Class "A" Unit owners were told that they could object to the settlement and dismissal of the derivative counts by contacting the attorney for the Association.
The lawsuit raises derivative counts concerning the management of the Bay Creek Community Association including the constitution of its Board, its organization, breaches of the declaration and by-laws, breaches of fiduciary duties and loyalty, breach of Declarant Assessments, failure to complete and to maintain common areas, failure to exercise good judgment, violation of Fair Debt Collection Practice Act, and Violation of the Interstate Land Sales Full Disclosure Act. [Read more…]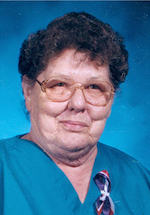 January 6, 2014
Georgianna Moore Pearson, 81, a resident of Cheriton, passed away Sunday, January 5, at Riverside Shore Memorial Hospital.
A graveside service will be conducted 2 p.m. Saturday, January 11, at Capeville Masonic Cemetery with Reverend Randy Lewis officiating. Family will join friends at Wilkins-Doughty Funeral Home in Cape Charles that morning from 10 a.m. to 12 p.m.
A native of Seaford Farm, Eastville Station, she was born August 10, 1932, the daughter of the late Curtis Moore and the late Gladys Moore. Mrs. Pearson was retired from Northampton County Public Schools Cafeteria. [Read more…]