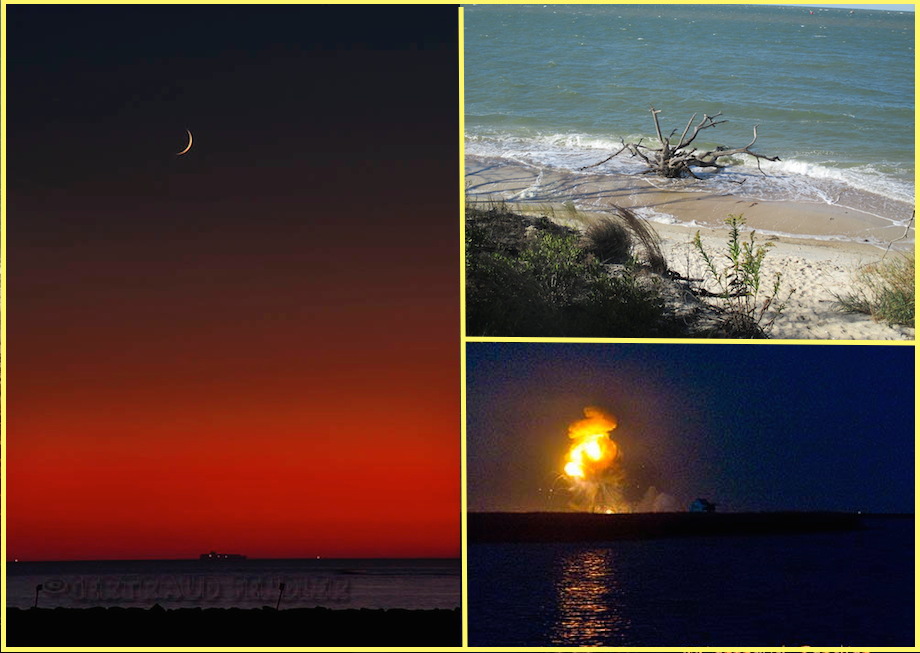 GALLERY: Crescent Moon, Drifting, & Antares (October 31, 2014): These photos submitted by two readers tell a story of the past week. From left, Gertraud Fendler captured a sliver of a moon over Cape Charles. Meanwhile, last Sunday's gale-force winds washed up a large piece of driftwood just south of Bayshore Concrete, photographed by Joseph Corcoran. And lastly, the event that will long be remembered — Ms. Fendler recorded the spectacular explosion of the Antares rocket at Wallops Island.

October 31, 2014
DEAR EDITOR,
Where is our County Treasurer, Cynthia Bradford, these days — is she in the State of Maryland or in Eastville, Virginia?
We are instructed to send our real estate taxes to Baltimore, Maryland. That's approximately $50 million total. Why should those funds be deposited in Maryland instead of a bank in Virginia that is under the jurisdiction and scrutiny of our state?
As a taxpayer, I care where my money is being held. [Read more…]