November 1, 2014
Donna Bozza is the new executive director for Citizens for a Better Eastern Shore. She succeeds Denard Spady who is retiring after nearly 20 years as director.
CBES, a non-profit organization formed 26 years ago to promote balanced growth in Accomack and Northampton counties while enhancing the quality of life for all citizens and preserving natural resources.
Bozza will be the first CBES executive director to serve full-time, which is being done to expand the organization's role and effectiveness. The change to full-time work mirrors the move made recently by Virginia Eastern Shorekeeper, which was initially established by CBES.
"We have been fortunate in being able to hire, as our Executive Directors, two people of exceptional qualifications: Jay Ford, who became the VES Executive Director and Shorekeeper last November, and now Donna Bozza, the new Executive Director of CBES," said Jack Ordeman, board member and past president of CBES and president of Virginia Eastern Shorekeeper. "We are confident that both organizations will increase their influence and better fulfill the goals of their Mission Statements under their capable and inspiring leadership," he said. [Read more…]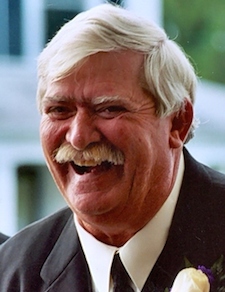 October 31, 2014
Larry Wayne McAllen, 66, husband of Margaret Ann McAllen and a Cape Charles resident, passed away Thursday, October 30, at Sentara Heart Hospital in Norfolk.
A graveside service will be conducted 2 p.m. Tuesday, November 4, at Capeville Masonic Cemetery with Rev. Jeff Conrow officiating. Flowers will be accepted.
Mr. McAllen was born October 30, 1948, in Cape Charles, the son of the late William Wesley McAllen and the late Myrtle Frances Swift McAllen. He retired from Bayshore Concrete after 43 years of service.
In addition to his wife, he is survived by two children, Heather M. Pisarcik and her husband, Mark, of Norfolk, Jessica M. Smith and her husband, Keith, of Cheriton; a granddaughter, Madison Jane Pisarcik of Norfolk; and two nieces, Natalie McAllen and Carolyn Phillips. He was predeceased by a son, Larry Wayne McAllen, Jr.; a brother, William McAllen; and a special aunt, Ella Mae Godwin. [Read more…]