Town Keeps Sewer Rates Secret in Violation of State Code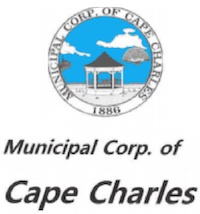 CAPE CHARLES WAVE
September 25, 2013
The Town of Cape Charles has withheld from advance public view a financial analysis of sewer costs to be discussed at a work session 5:30 p.m. Wednesday, September 25, at Town Hall.
The Wave has learned that a Cape Charles police officer was instructed by Town Manager Heather Arcos to deliver information packets containing the sewer rate analysis on Sunday, September 22, to Town Council members. But as of Tuesday night, the financial analysis had not been posted on the Town website, nor had the information packet been emailed to members of the public who have requested Town mailings.
Town Clerk Libby Hume on September 20 emailed a one-page agenda for the September 25 meeting to members on the Town mailing list. The agenda may be read by clicking here.
The September 25 work session was originally scheduled for September 5, in advance of a Public Service Authority informational meeting held September 16 and a County public hearing on a proposed PSA special tax district held September 23. The intent was that the public would be told what sewer rate the Town was proposing to charge County customers. But the Town postponed any discussion of a sewer rate until after both public meetings had been held.
If the financial analysis provided to Town Council members on Sunday had been available to the public, it would have been discussed at length at Monday's public hearing by the Northampton County Board of Supervisors.
CONTINUED FROM FIRST PAGE
It is Town practice to make information packets available to the public in advance of every Town Council meeting, in adherence to Virginia Code, which states:
At least one copy of all agenda packets and, unless exempt, all materials furnished to members of a public body for a meeting shall be made available for public inspection at the same time such documents are furnished to the members of the public body.
Town Council will also discuss at the work session an August 19 letter from the Cape Charles Business Association regarding the Town's encouragement of commercial development on the highway by agreeing to treat sewage piped from commercial properties by the PSA. The Business Association letter asks Town Council "to put the matter of the PSA line on hold." The letter may be read by clicking here.
The public may attend the work session but not speak.