"Butch" Sayers, 64, Retired Mechanic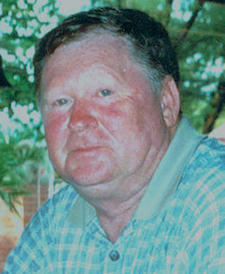 November 5, 2014
Irving Edward "Butch" Sayers, Jr., 64, husband of the late Denise Thornes Sayers and a resident of Cape Charles, passed away Tuesday, November 4, at his residence.
A graveside service will be conducted 2 p.m. Saturday, November 8, at Cape Charles Cemetery with Rev. Jonathan Carpenter officiating.
Family will join friends at Wilkins-Doughty Funeral Home Friday evening from 6 to 7:30.
Mr. Sayers was born March 18, 1950, in Eastville, the son of the late Irving E. Sayers, Sr. He was a retired A.S.E. Certified Auto Mechanic and member of the Corvette Club of the Eastern Shore.
He is survived by three sons, Jarrod C. Sayers and his wife, Jennifer, of Belle Haven, Nicholas Sayers of Laurel, MD, Zachary E. Sayers of Cape Charles; a sister, Marian K. Belote and her husband, C.B., of Chatham; three half-brothers, Charles "Sonny" Moore of Tasley, Mike Parker and his wife, Virgie, of Orangeburg, S.C., Patrick Parker and his wife, Ann, of Smithfield; two grandchildren, Caleb Sayers and Liam Sayers, both of Belle Haven; and numerous nieces and nephews. He was predeceased by a sister, Linda Coddington.
In lieu of flowers, memorials may be made to Hospice of the Eastern Shore, 165 Market Street, Suite #3, Onancock, VA 23417. Online condolences may be sent to the family at www.doughtyfuneralhome.com.
Arrangements were made by Wilkins-Doughty Funeral Home, Cape Charles.