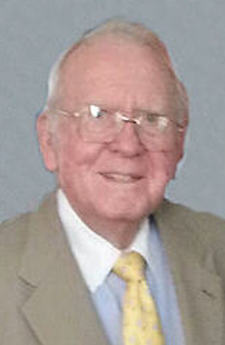 November 12, 2014
Dorris Wilson Fauber, 94, died October 31 at his home on Jacobia Lane. A memorial service will be held 2 p.m. Saturday, November 15, at Holmes Presbyterian Church, Cheriton. The family will receive friends at 2496 Jacobia Lane following the service.
Mr. Fauber was born September 7, 1920, in Amherst County, the son of the late Massie Hewitt Fauber and Mary Frances Carpenter Fauber. He was preceded in death by his wife of 68 years, Amanda Ann Powell Fauber, and three sisters, Audrey "Peg" Campbell, Mary "Zid" Brandon, and Frances "Beese" Beverley. He is survived by three brothers, Bernard Massey Fauber of Pauma Valley, California, Melvin Cecil Fauber and Fred Lloyd Fauber, both of Lynchburg ; four children, Pamela F. Kupiec and husband John of Mathews; Doris F. Strickler and husband Michael of Lexington; David W. Fauber and wife Donna of Oyster; Michael P. Fauber and wife Connie of Dallas, TX; eight grandchildren: Scott Kupiec, Matthew Strickler, Amanda Green, Battaile Fauber, Joseph Fauber, Abigail Fauber, Caleb Fauber, and Ruth Dean; and four great grandchildren. [Read more…]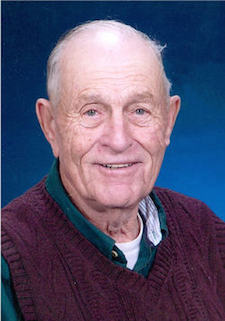 November 12, 2014
Harold Thomas Goffigon, 95, husband of Jewell Hallett Goffigon and a resident of Roanoke Rapids, NC, formerly of Cheriton, passed away Wednesday, November 12, at Bayberry Retirement Inn in Roanoke Rapids. A graveside service will be held 11 a.m. Saturday, November 15, at Cape Charles Cemetery with Rev. Elizabeth Lutz officiating.
Mr. Goffigon was born November 9, 1919, in Cape Charles, the eldest son of William John Goffigon and Madge Wilkins Goffigon. An WW II Army veteran, he served in France and Germany. For 17 years he worked as a mechanic for VEPCO in Hampton. At age 38, he came home to the Eastern Shore to begin his farming career. He raised primarily potatoes, but soybeans, grain, tomatoes, and strawberries as well. He was a lifelong member of Cheriton Baptist Church. He is survived by his daughter Ruby Kay Goffigon Ricks and son-in-law James Wesley Ricks of Roanoke Rapids, NC, and his sister, Esther Goffigon Maxey of Hopewell, grandsons Ryan Thomas Ricks of Wilmington, NC, and William Blake Ricks of Roanoke Rapids. In addition to his wife of 56 years, he was predeceased by two sisters, Ann Goffigon Brewbaker and Margueritte Goffigon Jennings, and two brothers, Eugene Kay Goffigon, and Franklin Nathaniel Goffigon. [Read more…]