A Memorial Day service sponsored by American Legion Post 56 will be 11:15 a.m. May 25 at the War Memorial across from the Cape Charles Library.
Cape Charles Mayor George Proto will update the citizens on a variety of topics including statistics and information from department heads at the "State of the Town" meeting 10 a.m. Saturday, May 30, at the Cape Charles Civic Center. Attendees will have an opportunity to voice their concerns and ask questions.
Saturday, May 23, from 10 a.m. to 4 p.m., Art and Music on the Farm at the Barrier Island Center in Machipongo. Over 40 juried artists and artisans as well as amazing food, farming displays, music, plants for your gardens, and so much to see and enjoy. Come join us for the day. Tickets $5 adults, children free.
Mini Cubano sandwiches, authentic vegetable, beef, and chicken enchiladas, and Columbian chicken stew are just a few of the delicious menu items being prepared for the 19th annual Benefit by the Bay. The "Havana Nights" party includes champagne, dinner, dancing, and an auction/raffle, all beginning 6 p.m. Saturday, May 30, at the Oyster Farm at Kings Creek  in the new Pearl event center. [Read more…]
Friday, May 29, at 8:00 p.m. — ESO LIVE! with Mike Hawker. ESO​ Arts Center​ is located at 15293 King Street in Belle Haven. Admission $10. [Read more…]
2015 Bike MS: Virginia's Ocean to Bay Ride, May 30-31, starts and finishes in Cape Charles. Overnight at YMCA Camp Silver Beach. Route Options: 60 miles Saturday or 36, 75, or 100 miles each day. CLICK for details.
The Northampton County Education Foundation invites the Northampton County School District's community of friends and supporters to celebrate excellence in teaching on Tuesday, June 2. At its annual Teacher Recognition Banquet, the District's Teacher of the year, other outstanding teachers and the 2015 retirees will be honored. The festivities will begin at 6:30 p.m. at Franktown United Methodist Church, 7551 Bayside Road. Banquet tickets are $15 and are available at both Rayfield's Pharmacies (Cape Charles and Nassawadox) and the Northampton County District Office in Machipongo, or call Bill Payne at 757-331-4047. [Read more…]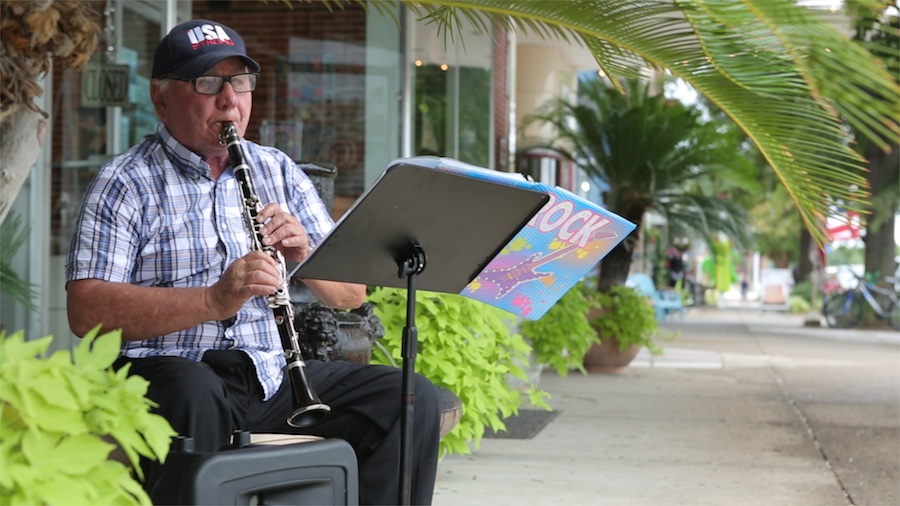 Good folks of Cape Charles and visiting tourists: I [Tony Sacco] will be performing, playing my clarinet in front of the Palace Theatre on Saturdays to raise money badly needed for Miss Hannah DeMarino to attend school in NYC to further her career in voice, drama, and dance. Hannah is struggling to raise money to enter the school; although she received a grant she needs more funds. I am donating my time playing my clarinet on the street and accepting your donation as I have the children dance to my music. I pray this will be a success for Hannah. If you missed her debut in ESO Live, "a star was born" when she electrified the audience. [Read more…]