By GEORGE SOUTHERN
Cape Charles Wave
October 1, 2012
Any uptick in Cape Charles business activity is welcome news.
So the Wave is pleased to report that Barbara Brown has opened a professional counseling office at 221 Mason Avenue.
Brown is a long-time Cape Charles resident, but until recently she conducted all her practice on Rogers Drive in Nassawadox. That worked well for clients on the northern end of the Eastern Shore, and she is maintaining her office there. But in response to "many requests from people down at this end for something closer," Cape Charles now has a resident psychotherapist.
"Some day I would love to work here full time," Brown says. "My office is located almost directly across from the medical center. If you look up to the second floor you will see a balcony with a green and white striped awning. It is two doors to the right of Dr. Titcomb's eye office and is my office balcony. So I have a view of the harbor and town. [Read more…]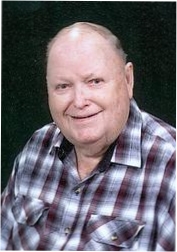 Daniel Lee Marshall, 77, husband of the late Orma Jean Marshall and a Townsend resident, passed away Saturday, September 29.
A graveside service with Masonic Rites will be held Tuesday, October 2, at 11 a.m. at Capeville Masonic Cemetery with the Rev. Elizabeth A. Lutz officiating.
Family will join friends Monday evening from 6 to 7 p.m. at Wilkins-Doughty Funeral Home in Cape Charles.
A native of Hog Island, he was the son of the late Nevelle Thomas Marshall and the late Fairy Stevens Marshall.
Mr. Marshall was retired from the Chesapeake Bay Bridge Tunnel District and a barber. He also worked for the VA Ferry Corporation. He was a member of Capeville United Methodist Church, Capeville Masonic Lodge 107 AF&AM, and was a U.S. Air Force Veteran. [Read more…]
On the first Wednesday in October, the 2012 Harvest Festival will be held in Northampton County. Set along the Chesapeake Bay, the event is an unforgettable afternoon of seafood, fun, festivities and hospitality where local and state business leaders, politicians and Shore folks gather. [Read more…]
Free computer classes for beginners at the Cape Charles Computer Lab. Classes include Intro to the Computer, Intro to the Internet, Intro to Word Processing, and Intro to Email. [Read more…]
Cape Charles Business Association is holding a Fall Festival Saturday, October 6.
— Local crafters, artists, and vendors on Mason Avenue 10 a.m.–5 p.m
— Fall Field Party 6-10 p.m. across from the Peach Street and Mason Avenue intersection ($5 admission)
— Live music by Bo Rankin and the Near Southside Circus
— Food provided by Cape Charles Volunteer Fire Department
— Plus a BONFIRE to conclude the night!
For fun in the sun, tunes under the moon it's the 12TH ANNUAL SHORE MADE MUSIC FESTIVAL Saturday, October 6, from noon to 10 p.m. at 15293 King Street in Belle Haven.
A Shore good-time tradition presented by Eastern Shore's Own Arts Center, the lawn will be rockin' with the area's best musicians, 14 acts in all.
The day-long celebration features new faces and old favorites crossing a variety of musical genres including Rock, Blues, Gospel, Country, Classical Guitar, and Blue Grass. [Read more…]
Come to the 3rd annual Northampton Schools Day October 6 at Northampton High School in Eastville.  [Read more…]
Town-wide Yard Sales are Saturday, October 6:
Cape Charles Christian School is holding a yard sale at the school at 237 Tazewell Avenue. People may also rent space for $10 to sell their own items. Donations are being accepted now during school hours, and the school will also pick up  items. Call 757-331-1717 for more information.
Old School Cape Charles will be holding its inaugaral yard sale at Wendell Distributing, 650 Madison Avenue. Items for sale include home interior, toys, lawn and garden tools, auto parts, vintage jewelry, housewares, tools, collectibles, antiques, clothes, furniture, kitchenware, linens, paintings, and more. Hundreds of items priced around $1.Snacks and drinks available. To donate items, email [email protected].
Town-Wide Trash to Treasures Yard Sale: There will be yard sales throughout the Town and also a group Yard Sale at the corner of Mason Avenue and Harbor Street. To participate in the group yard sale, for a fee of $10, register at Sullivan's Office Supply. To have your site included on a map of yard sales, register at Sullivan's and pay a $5 fee.