Battle of the Yard Signs: Democrats on Top in Historic District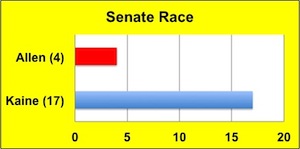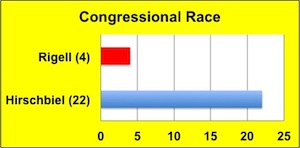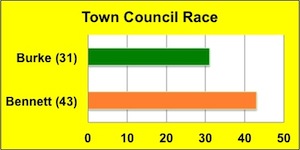 By CAPE CHARLES WAVE STAFF
October 22, 2012
Yard signs tell a story — whether or not it's an accurate one.
In observance of the political silly season, Wave staff drove 15 miles up and down each street in the Cape Charles Historic District yesterday, recording every single yard sign they saw — almost 300 in all.
That includes political signs, For Sale signs, and various community advocacy signs. Permanent signs such as for vacation rentals were not counted.
The biggest surprise was that the Blue candidates (Obama, Kaine, Herschbiel) trounced the Red ones.
That doesn't mean Cape Charles has more Democrats than Republicans — it just means more Democrats put up yard signs.
At the local Town Council level, Steve Bennett racked up 43 signs to Dan Burke's 31. Town Council candidates do not register by political party, so no correlation can be established between the local and national races.
One interesting phenomenon: all five Cape Charles bed & breakfasts are displaying Steve Bennett signs. Bennett thus wins the "George Washington slept here" award.
Community Center/Old School Cape Charles, with many variations, recorded 31 signs.
Worthy of mention: "Prayer: America's Only Hope" was seen 8 times.
CONTINUED FROM FIRST PAGE
Only one sign supports voting YES on the private property amendment. No sign suggests to vote NO.
The charts tell the whole story, including listings for 83 houses for sale in the Historic District — 67 for sale through Realtors and 16 for sale by owner.