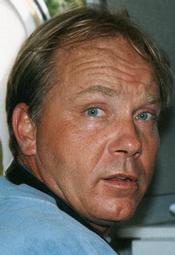 April 11, 2013
Gary Richard Trew, 54, husband of Diane Patrice Trew, passed away suddenly at Cape Charles Harbor aboard the C.C. Rider on Sunday, April 7.
A memorial service will be held dockside at the Town Harbor 1 p.m. Saturday, April 13. Afterwards the family will take his ashes out to sea and then meet later at the Shanty restaurant.
Mr. Trew was a resident of Benson, MN, but spent some of his retirement in Cape Charles as Captain of the C.C. Rider.
Born October 22, 1958, in Flint, MI, he was the son of the late Burley William Trew and Eeva Heinonen Trew. [Read more…]