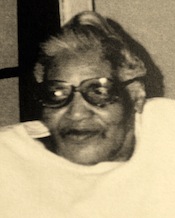 April 12, 2013
Edith Mae Bailey Mitchell, 98, wife of the late Willis E. Mitchell, passed away peacefully in her home in Cape Charles Tuesday, April 9.
The funeral will be 1 p.m. Saturday, April 13, at St. Stephen's AME Church, 511 Jefferson Avenue, Cape Charles.
Mrs. Mitchell was born April 2,1915, in Bayview, and was the daughter of the late Albert Terry and Emma Terry.
She was a resident of Cape Charles, and in her earlier years was a domestic worker, but spent most  her life as a homemaker, raising seven children. [Read more…]
April 12, 2013
William Patrick Dunton, better known as Pat, 60,  passed away Thursday, April 11, at St. Mary's Hospital in Richmond.
A memorial service will be held 1 p.m. Monday, April 15, at Wilkins-Doughty Funeral Home in Cape Charles with the Rev. Elizabeth Lutz officiating. A private interment will be held in Cape Charles Cemetery.
Mr. Dunton was a Richmond resident formerly of Seaview. He was the son of the late William Richard Dunton and the late Virginia Travis Dunton and was a member of Trinity United Methodist Church.
Survivors include an aunt, Betty L. Travis of Painter; an uncle, George N. Doughty of Cape Charles; and numerous cousins.
Northampton 4-H will hold an interest meeting for a Shooting Education Club 6:30 p.m. Tuesday, April 16, at the Northampton County Cooperative Extension Office (Old Middle School). [Read more…]
The Cape Charles Christian School's Crabby Blues Festival is 3-8 p.m. Saturday, May 4, at Central Park. [Read more…]