Malvina Hancock Savage, 84, D.A.R. Member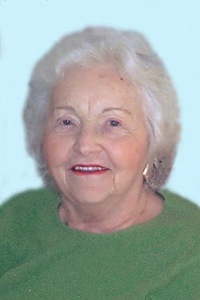 August 15, 2013
Malvina Hancock Savage, 84, wife of James Thomas Savage and a resident of Cape Charles, passed away Wednesday, August 14, at her residence.
A memorial service will be announced at a later date.
Memorial contributions may be made to Holmes Presbyterian Church, P.O. 258, Cheriton, Va. 23316 or to Hospice and Palliative Care of the Eastern Shore, 165 Market Street, Suite #3, Onancock, Va. 23417.
A native of Morganfield, Ky., Mrs. Savage was the daughter of the late Aaron Clements Hancock and the late Elizabeth Davis Hancock. She was a member of Daughters of the American Revolution, the Garden Club of the Eastern Shore of Virginia, and Holmes Presbyterian Church.
In addition to her husband, she is survived by two daughters, Elizabeth Goffigon and her husband, Kemper, of Cape Charles, Caroline Savage of Chevy Chase, Md.; two granddaughters, Caroline Cooke Goffigon and Staige Davis Goffigon, both of Cape Charles.
Online condolences may be sent to the family at www.doughtyfuneralhome.com.
Arrangements are by Wilkins-Doughty Funeral Home, Cape Charles.