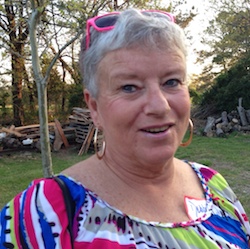 By DEBORAH BENDER
May 1, 2014
I am running for Town Council because I think it is time for a different approach to governance in Cape Charles. I became politically active during the past three years when I felt there was complete disregard by Town Council for my concerns about what happens here. After seeing the way citizens are treated at Council meetings, I decided to run for Town Council. My goal is to have a fiscally responsible, open government where all people are treated equally and fairly.
We have seen Cape Charles in the years of decline and are glad to see it coming back up. But much still needs to be done. I want to work to improve our water quality. Paying for water that you cannot drink is unacceptable. I intend to be a problem-solver, a listener, who is interested in the concerns of all the residents of Cape Charles.
I have lived in the Cape Charles area for 20 years, and in the Town of Cape Charles for the past eight years. My husband, Don, has lived here his whole life.  I operated a very successful dress shop on Mason Avenue, Scarlett's Closet, for three years. I sold my shop just after the birth of my first grandson so that I could care for him when my daughter returned to work.
Regrettably, I feel the need to mention that as a result of my candidacy, my husband and I have been the targets of a smear campaign intended to discredit me. Unable to respond to my call for lower taxes, lower water bills, and lower spending, my enemies have circulated lies about my husband, claiming that he is a gay-basher and a violent, dangerous man. It is sad that anyone could stoop so low as to spread these lies, but perhaps even sadder that some people who don't know my husband seem ready to believe them. First, as I said, my husband Don has lived here all his life, and has never committed a violent act. Second, Don and I have for years had a number of gay friends. They visit us in our home, and we are completely accepting of each other. We recognize that this is a diverse community and a diverse world, and we are comfortable with that. [Read more…]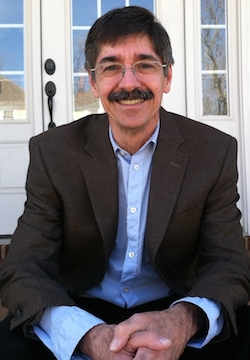 By GEORGE PROTO
April 27, 2014 
Cape Charles is a remarkable little town and has come a long way since my wife and I first visited it and purchased property in 2000.  At the same time it also has its problems.  Some of these problems are faced by towns all over the country.  For example, how do we manage our finances wisely so as to keep the town growing without unduly burdening our residents and businesses?  How do we maintain and improve our infrastructure for the benefit of all?
Others are more a product of frustration over disagreement with the process for making decisions or with the decisions themselves.  Disagreement and healthy debate are a good thing in any government, but at some point people need to find a way to compromise and go forward without contentiousness and bitterness.  We need to set aside our emotions and address the problems themselves rather than speaking from anger, however much we may feel that anger is justified.
I am running for Mayor for two reasons, first because I believe that we should give back to society for the good lives we've been given, and second because I feel I have developed the skills necessary to help bring this town together over a lifetime of experience and therefore can make a difference.
Over the years I've lived and worked in many places and with many different types of people, often leading teams to solve some pretty tough problems.  I can use this background to help diminish the discontent we live with now and let Cape Charles reach its fullest potential.
The best way to accomplish this is through open communications, following the processes that are in place and making sure to the best of my ability that all the factors in making a decision are out on the table.  This means not only explaining clearly the situation and the facts behind it, but listening with an open mind to what the people of the town have to say.  There is no way that any one person can do this alone – it requires us all working together – but I can help make this happen. [Read more…]
EDITOR'S NOTE: One year ago this month, Deborah Bender wrote the following article for the Wave, which went on to become the most-read commentary of the past 12 months. Seven months after this article was published, Cape Charles Town Council voted to borrow an additional $1 million, and now plans to further increase the number of  full-time town employees. With town elections on Tuesday, we are reprinting the Bender commentary for voters' consideration.
By DEBORAH BENDER
May 3, 2014 (Reprinted from May 17, 2013)
It has come to my attention that the Town of Cape Charles is having budget problems. There is not enough money and too many expenses. In order to help, I did a little homework. And after speaking with the Town of Onancock's administrative assistant, I have some advice: Trim the fat, Cape Charles.
According to the 2010 census, Cape Charles has 1,009 full-time residents. The town of Onancock has 1,263 full-time residents.
The Town of Cape Charles has 10 employees in the administrative offices at a salary cost of $509,875. The town of Onancock has 3 employees in the town office for a total of $195,000 in salaries. That is $314,875 less spent on employees in Onancock than in Cape Charles.
How does Onancock manage with such a small staff? For starters, the two people who work in the office do all the billing, accounting, customer service, and take turns taking minutes at the town meetings. They run the entire town office with just three employees! Onancock does not have a town planner, a treasurer, an accountant, a building code enforcer, a community recreation activities director, or an assistant clerk. Onancock does just fine without all the excess baggage. All the employees in Onancock wear many hats.
I called the town offices for Onancock, Parksley, Exmore, and Chincoteague, and all were answered by a real person, not some machine. All the people who answered the phone were courteous, friendly, and forthcoming with answers.
The town of Cape Charles has 13 employees that I know of doing all the public works jobs. The total cost in salaries and benefits is $595,526. The town of Onancock has 7 public works employees at a total cost in salaries and benefits of $350,000. That is a difference of $295,526. [Read more…]