GEORGE PROTO: Why I'm Running for Mayor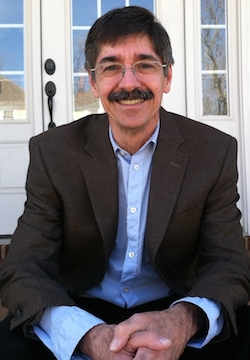 By GEORGE PROTO
April 27, 2014 
Cape Charles is a remarkable little town and has come a long way since my wife and I first visited it and purchased property in 2000.  At the same time it also has its problems.  Some of these problems are faced by towns all over the country.  For example, how do we manage our finances wisely so as to keep the town growing without unduly burdening our residents and businesses?  How do we maintain and improve our infrastructure for the benefit of all?
Others are more a product of frustration over disagreement with the process for making decisions or with the decisions themselves.  Disagreement and healthy debate are a good thing in any government, but at some point people need to find a way to compromise and go forward without contentiousness and bitterness.  We need to set aside our emotions and address the problems themselves rather than speaking from anger, however much we may feel that anger is justified.
I am running for Mayor for two reasons, first because I believe that we should give back to society for the good lives we've been given, and second because I feel I have developed the skills necessary to help bring this town together over a lifetime of experience and therefore can make a difference.
Over the years I've lived and worked in many places and with many different types of people, often leading teams to solve some pretty tough problems.  I can use this background to help diminish the discontent we live with now and let Cape Charles reach its fullest potential.
The best way to accomplish this is through open communications, following the processes that are in place and making sure to the best of my ability that all the factors in making a decision are out on the table.  This means not only explaining clearly the situation and the facts behind it, but listening with an open mind to what the people of the town have to say.  There is no way that any one person can do this alone – it requires us all working together – but I can help make this happen.
CONTINUED FROM FIRST PAGE
I was born and raised in the Philadelphia area and attended Drexel as a co-op student where I received my B. Sc. in physics.  I lived at home and paid for my tuition by a combination of a scholarship and my co-op income.  Upon graduation I went to work for the National Security Agency, where I had also done my co-op periods.  It was at this time that I met and married Nancy, my wife of 44 years.
Subsequently I resigned NSA to attend the University of Virginia, where I received my Ph. D. in Materials Science.  After graduation I took a Post-Doc at the University of Port Elizabeth, South Africa doing research and teaching physics.
Upon returning to the U. S. I was hired by IBM.  I worked there for 30 years in a wide variety of technical and business roles.  For much of my career these required leadership of diverse groups of people,  often spanning multiple countries and continents. I was responsible for projects that demanded that people worked together in order to be successful. Most of the latter part of my career dealt with managing and solving crises.  I consider myself to be a problem solver and was able to lead effectively by communication, gaining consensus, and focusing on the issues rather than personality or cultural differences.  I would bring these strengths to the Office of Mayor.
After retiring in 2007 I taught briefly for American Military University.
We moved to Cape Charles in 2011 and formed Sweet Annie's, a small, boutique chocolate business.  Our product, made here in Cape Charles, is sold in various locations on the Shore, in Virginia Beach and at various local markets and festivals.
I am active in Emmanuel Episcopal church in Cape Charles, President of the Business Association, was a member of the Cape Charles by the Bay website committee, and a member of the Our Town Grant Committee.  I am also a member of the ESVA Tourism Summit board.
Thank you for taking the time to read this.  I am happy to meet with anyone who would like to know more about me. You can email me at [email protected]  to ask a question or arrange a meeting.  You can also find me on Facebook at George Proto for Cape Charles Mayor to get additional information.  I need your support and I ask you to vote for me on May 6.
The Wave is providing every candidate in the May 6 elections the opportunity to answer the question "Why I'm Running."
CLICK for Frank Wendell
CLICK for David Gay
CLICK for Deborah Bender