Larry McAllen, 66, Retired Bayshore Concrete Employee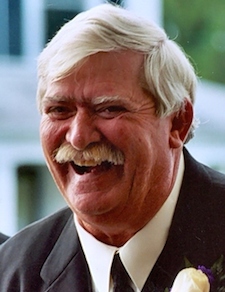 October 31, 2014
Larry Wayne McAllen, 66, husband of Margaret Ann McAllen and a Cape Charles resident, passed away Thursday, October 30, at Sentara Heart Hospital in Norfolk.
A graveside service will be conducted 2 p.m. Tuesday, November 4, at Capeville Masonic Cemetery with Rev. Jeff Conrow officiating. Flowers will be accepted.
Mr. McAllen was born October 30, 1948, in Cape Charles, the son of the late William Wesley McAllen and the late Myrtle Frances Swift McAllen. He retired from Bayshore Concrete after 43 years of service.
In addition to his wife, he is survived by two children, Heather M. Pisarcik and her husband, Mark, of Norfolk, Jessica M. Smith and her husband, Keith, of Cheriton; a granddaughter, Madison Jane Pisarcik of Norfolk; and two nieces, Natalie McAllen and Carolyn Phillips. He was predeceased by a son, Larry Wayne McAllen, Jr.; a brother, William McAllen; and a special aunt, Ella Mae Godwin.
Online condolences may be sent to the family at www.doughtyfuneralhome.com.
Arrangements are by Wilkins-Doughty Funeral Home, Cape Charles.