Live Auction Today at Aqua for Bay Creek Homes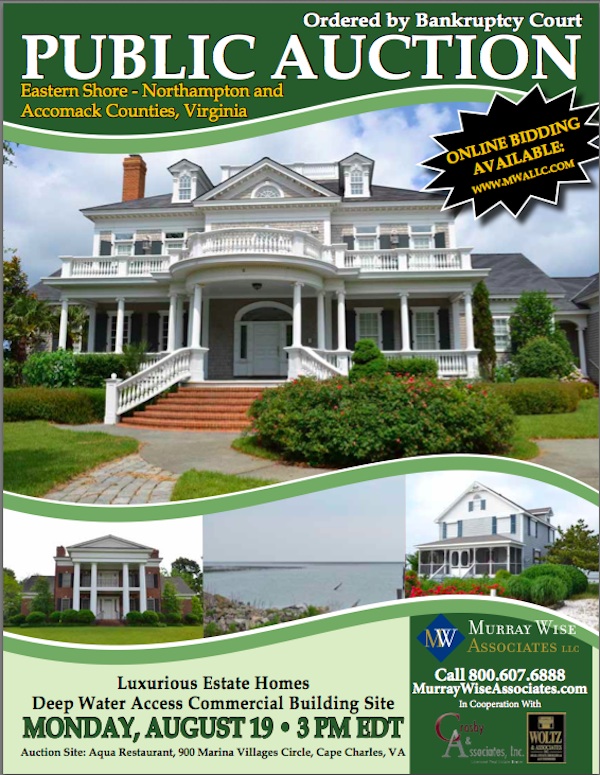 CAPE CHARLES WAVE
August 19, 2013
The long-awaited date has arrived for the sale of properties owned by the bankrupt Madonia family. Houses and land will be auctioned 3 p.m. today (August 19) at Aqua Restaurant, while 31 farm properties will be auctioned 1 p.m. tomorrow at the Exmore Moose Lodge.
Properties on the block include #2 Heron Pointe in Bay Creek South, formerly owned by Bay Creek developer Dickie Foster, who sold it to Batista and Evelyn Madonia.
Once considered the prime property in Bay Creek, the long-vacant house now suffers from overgrown shrubbery. It was recently assessed by Northampton County at $2,786,300.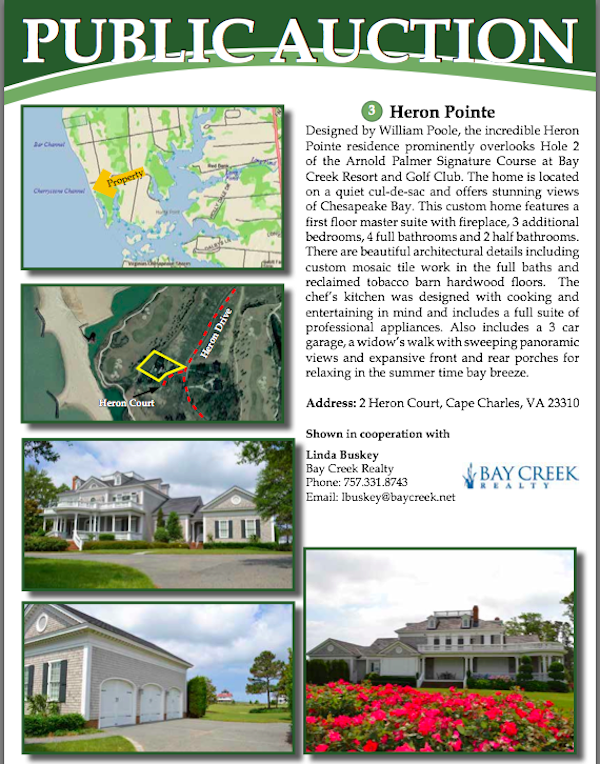 The Madonia family, owners of East Coast Brokers and Packers, filed for bankruptcy in March. According to the Packer, an industry newsletter, the Madonias owe over $20 million to state and federal governments and private firms.
Bidders do not have to attend the auction; instead, they may bid online.
The other Bay Creek property at auction, known as "Magnolia Plantation," is at 111 Creekside Lane. With a tax assessment of $1,654,000, the property has been listed for sale this year at $995,000, down from $1,495,000 last year.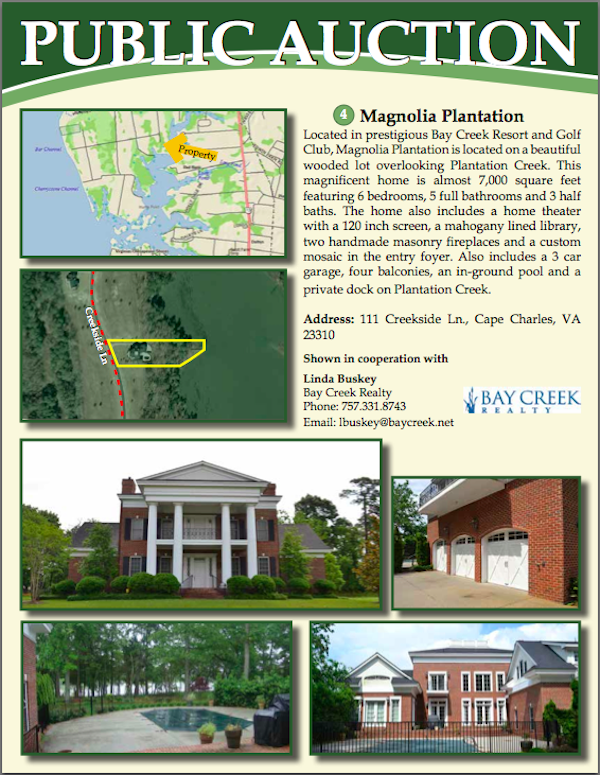 Another Heron Pointe property owned by the Madonias and assessed at $1.5 million is being sold privately.
Other Madonia properties in the auction include the 14-acre Webster Canning Co. in Cheriton, as well as the site of a former clam processing plant in Oyster. Houses in Oyster, Painter, and Chincoteague are also for sale.