Buy Raffle Tickets for Blue Heron Sculpture at Stage Door Gallery
Last chance to purchase raffle tickets for the beautiful Blue Heron Turner Sculpture valued at over $7,000. The bronze sculpture may be viewed at Stage Door Gallery on Mason Avenue.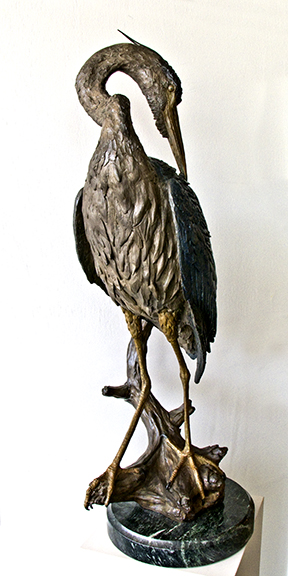 Only 300 tickets are being sold, and fewer than 60 remain. The drawing will take place on Christmas Eve or when all of the tickets are sold.
Tickets are $25 or 5 for $100. The proceeds help the Stage Door Gallery and Arts Enter support the fine and performing arts in Cape Charles.