Cape Charles Town Council has an ambitious agenda for its last meeting of the year, 6 p.m. Thursday, December 19, at St. Charles Parish Hall (550 Tazewell Avenue).
Bayshore Concrete Products is requesting from the Town a stimulus grant that would refund the increased machinery and tools tax paid to the Town.
South Port Investors is requesting that the Town waive the normal utility hookup fees for three parcels leased from the Town for use by Cape Charles Yacht Center. The fees would be at least $40,000. South Port requests that it be treated the same as the Shanty Restaurant, which also leases property from the Town and which had its utility hookup fee waived. [Read more…]
CAPE CHARLES WAVE
December 18, 2013
Cape Charles police officer Jim Pruitt was picked Monday among three applicants to be the Town's next police chief. But he hasn't formally accepted the job offer yet.
Town Manager Heather Arcos called the Wave at 9 a.m. this morning to report that she and Mayor Dora Sullivan had just come out of a meeting with Pruitt to extend the offer to him, and that he had asked for a little time to consider it. [Read more…]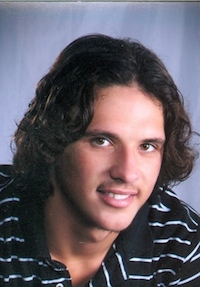 CAPE CHARLES WAVE
December 18, 2013
Anthony "Poot" McHan, 21, was driving north on Route 13 in the direction of Cape Charles Tuesday afternoon (December 17) when he lost control of his 2001 Toyota Tundra pickup. According to reports, the truck ran off the road near Capeville and flipped several times, ejecting McHan, who reportedly was not wearing a seatbelt. He died at the scene. Virginia State Police said that alcohol was not a factor in the accident.
McHan worked for Luke Kellam Construction and was involved in building the large home nearing completion in the Bay Creek South subdivision of Plantation Pointe.
A graveside service will be held 2 p.m. Saturday, December 21, at Belle Haven Cemetery with Reverend Jonathan Carpenter officiating. Family will join friends 7-8:30 p.m. Friday, December 20, at Doughty Funeral Home in Exmore. [Read more…]