Friday Service for Glenn Roper at American Legion Post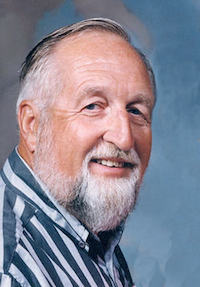 May 19, 2014
Glenn Lee Roper, 83, husband of Essie West Roper and a resident of Cheriton, passed away Saturday, May 17, at his residence. A celebration of life service will be conducted 11 a.m. Friday, May 23, at American Legion Post #56 in Cheriton. Rev. Elizabeth Lutz will officiate with Post Honors.
Mr. Roper was a native of Staunton, the son of the late George W. Roper and the late Margaret Fitzgerald Roper. He was a United States Air Force Veteran, retired mechanic for United Airlines, taught airline mechanics, and member of American Legion Post #56.
In addition to his wife, he is survived by three daughters, Margaret R. Martin and her husband, Roger, of Townsend, Patricia R. Becker of Bloxom, Eva R. Jee and her husband, Edmond, of Vacaville, CA; eight grandchildren and 17 great grandchildren.
In lieu of flowers, memorials may be made to Hospice and Palliative Care of the Eastern Shore, 165 Market Street, Suite #3, Onancock, VA 23417.
Online condolences may be sent to the family at www.doughtyfuneralhome.com. Arrangements are by Wilkins-Doughty Funeral Home, Cape Charles.