By GEORGE SOUTHERN
Cape Charles Wave
June 30, 2014
In August 2012 the Washington Post sent travel writer Becky Krystal to the Eastern Shore, where she discovered then newly opened Hotel Cape Charles, as well as Brown Dog Ice Cream, and gushed over both of them. Two years later the Post has discovered the Eastern Shore all over again, this time through the person of Andrea Sachs, who appears not to have read the yellowed clippings of her colleague's story.
Ms. Sachs' upbeat account in this past weekend's Post will no doubt bring even more tourists our way – especially those looking for something new and different. She writes:
Travelers familiar with the extrovert to the north, Maryland's Eastern Shore, will be surprised by Virginia's subdued and understated character. Maryland is the lazy man's summer retreat: Simply follow the dancing crabs to your stretch of sand or pot of seafood. Virginia's section is more mysterious and challenging. You have to work for your water views, your beaches and your summer requisites.
That's the first hint that this travel story will be different. The second comes when Sachs, overnighting at the Exmore Holiday Inn, asks a question. As she tells it:
On the drive to my Exmore hotel, I'd passed a sign for Silver Beach, imagining a sparkling strand with sand spun of the precious metal. When I asked a Holiday Inn employee for information about it, she had none. Instead, she directed me north to Chincoteague (done it, and didn't want to repeat it) or south to Cape Charles (on the itinerary).
Imagine – a travel writer who purposely skips Chincoteague! Instead, Sachs highlights the following: [Read more…]
By WAYNE CREED
June 30, 2014
A few years ago, when my work was based near Oceana Naval Air Station, one of my guilty pleasures was to sneak over to the Virginia Aquarium during lunch and hang out by the loggerhead turtle exhibit. Light and graceful swimmers, those blithe movements belie the power and strength held in their huge heads and jaws which are easily able to crush right through a conk shell. Another guilty pleasure is being able to treat my wife to some sort of pampering from the wonderful Breezes Day Spa in Cape Charles. Recently, these two guilty pleasures sort of came together to help shed light on a scientific mystery that had been plaguing marine biologists for some time.
After Loggerhead sea turtles hatch, they begin a frantic race off the beach into the surf. Once into the sea, the hatchlings start a journey that lasts several years, and when it's finished, leaves them across the Atlantic near the Canary Islands. How they get there, however, has always remained a mystery. The time between hatching and rediscovery has always been referred to as the turtle's "lost years."
For some time now, marine scientists at NOAA have been using satellite tracking devices to monitor the travels of adult turtles. The transmitters are glued to the shell, and location data is beamed back and captured. This worked fine for adults, but young turtles grow so quickly that their shells shed whatever scientists tried to use to attach the transmitters. It was here that a professional spa technician, like those working at Breezes, provided a breakthrough.
Marisol Marrero, who is a nail salon technician at Not Just Nails in Boynton Beach, Florida, had a customer, Jeanette Wyneken of Florida Atlantic University, who was also part of NOAA's Southeast Fisheries Science Center study tracking loggerheads. While getting her nails done, Wyneken was reflecting on the problem of getting the transmitters to stick to the baby turtles' shells, which she mentioned are made out of a protein called keratin, the same material as fingernails. Ms. Marrero suggested that they try a similar technique that the salons used for attaching artificial nails: try using an acrylic base coat. Wyneken took the suggestion back to the lab and tried it. It worked. This serendipitous trip to the salon has helped to finally shed new light on sea turtles' "lost years."
The Cape Charles Planning Commission and the Accomack-Northampton County Planning District Commission will hold a session on updating the town's Comprehensive Plan 6 p.m. Monday, June 30, at Town Hall. Public participation is invited. Items include: Emergency Medical Services, Parking Reform, Cape Charles Harbor Environs, Bayshore Concrete Products tax benefit, and Harbor Redevelopment. [Read more…]
Calling all chess players! Kiptopeke Elementary School is pleased to be the host for the Virginia Scholastic Chess Association's "Eastern Shore Summer Scholastic" chess tournament, Saturday July 26. [Read more…]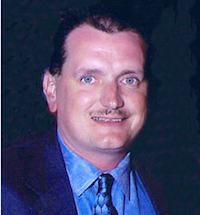 June 28, 2014
George Russell Moore, III, 44, husband of Jennifer Thornes Moore and a resident of Cape Charles, passed away Monday, June 23, at M.C.V. Hospital in Richmond. A native of Capeville, he was the son of the late George Russell Moore, Jr,. and the late Jean Wyatt Moore. He was the general manager of Sting-Ray's Restaurant and Cape Center and a member of the Northampton Chamber of Commerce.
In addition to his wife, he is survived by his sister, Sandra Faye Moore of Capeville; mother-in-law, Ethel Parker Thornes of Birdsnest; cousin, Julius Wyatt of Cape Charles, and his loving dog, Lula. [Read more…]
Starting July 1, voters without an acceptable photo ID will be able to obtain a free photo ID at the Voter Registration offices in Accomack and Northampton counties. This completes the legal process started in 2012 when the General Assembly amended Virginia Code 24.2-643, and required that all voters show ID before voting. The current voter registration card will no longer be a valid ID because it has no picture. [Read more…]
Tony Sacco reports that following the Cape Charles Band performance at the Tall Ships Festival on Sunday, June 15, he left his music folder on the bandstand. It's a black folder and the sheet music is irreplaceable. He's offering a $20 reward. Call Tony at 757-331-1567.
By ANDY ZAHN
June 23, 2014
My mom and dad were my heroes along with our fantastic generals and admirals of WW II who accomplished what wouldn't be possible today.
Mom's father got killed at work, leaving a widow with seven young kids. The eldest had to quit school and earn money to support the family, as there was no welfare or food stamps. Mom dropped out in 8th grade and became a playground director at the school she had attended. The job title today would be gym teacher. She lived in Down Neck, Newark, NJ, which was all Irish, and she taught all the Irish police, fire, and politicians. She went on to be a paymaster in a shipyard and worked in teen recreation and child care and nurseries. She was the secretary of the Irvington, NJ, Democratic Club.
Dad left school in 9th grade from the German neighborhood of Newark. He joined the army in WW I and became an officer. He became a city firefighter and retired as a deputy chief. In WW II he joined the Navy and left as a full commander. When WW II started he trained the soldiers from Fort Monmouth who were now firefighters. The fire engine from Fort Monmouth came to the Irvington drill tower where he taught firefighting and safety. He taught all 1,000 Irvington teachers first aid in case we were bombed by the Germans. He organized, trained, and equipped the CD Firefighters in Irvington.
The Irvington Fire Chief was James Thompson, Jr., who was way ahead of the curve. In 1938 he came up with the idea of an Emergency Squad that would respond to every kind of an emergency with a main mission of saving lives. My dad was put in charge of the Squad for the 84 hours a week he was on duty. It was a beautiful white fire engine with a huge spotlight and a powerful, very loud motor. It carried all kinds of equipment for fighting fires and saving lives. There were probably around seven husky men on the Squad, all first aiders, and one man was a police officer who dressed and worked like a fireman but who wore a police badge, had a pair of handcuffs, and was armed. The men on the squad got little sleep because they averaged three calls per night. [Read more…]