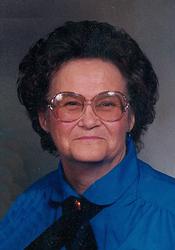 February 1, 2013
Jeanette Fitchett Spady, better known as "Nettie", 83, passed away Friday, February 1, surrounded by her family members and loved ones at her daughter's home in Machipongo.
The funeral will be 2 p.m. Monday, February 4, at Doughty Funeral Home in Exmore with the Rev. Russell Goodrich and the Rev. Jack D. Pruitt officiating.
Interment will follow in Johnson's United Methodist Church Cemetery.
Family will join friends at Doughty Funeral Home Sunday from 7-8:30 p.m.
Flowers will be accepted or memorials may be made to Virginia Oncology, 5900 Lake Wright Drive, Suite 300, Norfolk, VA 23502.
Online condolences may be sent to the family at www.doughtyfuneralhome.com. [Read more…]
From 6-8 p.m. Saturday, February 2, Cape Charles's own Freshwater Frank will perform at the Great Machipongo Clam Shack in Nassawadox. Enjoy Frankie's singing the blues. No cover charge. Call 757-442-3800 for information.