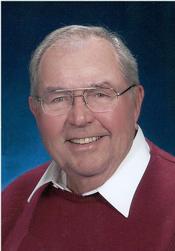 February 10, 2013
Donald Forrest Ramer, 85, husband of Ortrude Mary "Trudy" Ramer and a resident of Eastville, passed away Saturday, February 9, at his residence.
A memorial service will be conducted 2 p.m. Thursday, February 14, at Trinity United Methodist Church with the Rev. Elizabeth A. Lutz officiating.
A private interment will be held at a later date in the Laureldale Cemetery in Reading, PA.
A native of Reading, PA, Mr. Ramer was the son of the late Claude Joseph Ramer and the late Pauline Hilton Ramer. He retired from Eastern Airlines after 34 years of service. He was an avid golfer, and loved jazz music. He was a member of Trinity United Methodist Church and the Men's Group. [Read more…]
Northampton High School is hosting the Region A High School Wrestling Championship Tournament this weekend. Tournament starts Sunday at 6 p.m. and continues Monday at 10 a.m. [Read more…]
The popular Eastern Shore group "Pound Net" will appear at Little Italy in Nassawadox on Saturday March 2. [Read more…]