Opera Stars Eastern Shore Soprano at Palace Theatre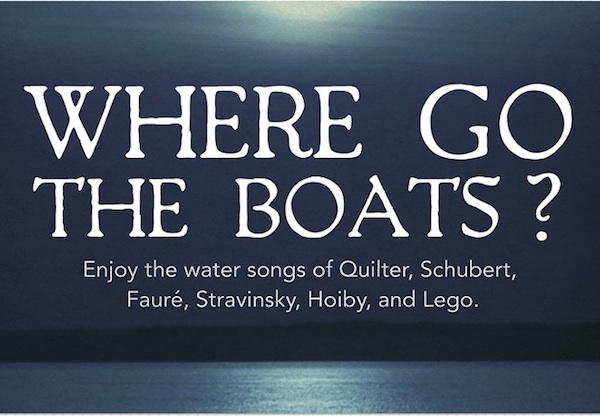 Thursday, August 15, at 8 p.m. — Where Go the Boats? at Historic Palace Theatre (Adults $15/Students $8). Opera with Anna Sterrett accompanied by Oksana Lutsyshyn. Water songs of Quilter, Schubert, Faure, Stravinsky, Hoiby and Lego.
A native of Virginia's Eastern Shore, Soprano Anna Sterrett is quickly distinguishing herself as a consummate singing actress. She is characterized by her uniquely warm timbre, fearless coloratura, and charismatic stage presence. These gifts combine to make her particularly suited for Bellini, Donizetti, Mozart, and Richard Strauss.
Ms. Sterrett is equally at home on the concert stage where she has performed the works of Bach, Handel, Haydn, Gonoud, and Ravel to critical acclaim. She has also garnered respect as an interpreter of new music having premiered the role of Corrie in Ernst Bacon's A Tree on the Plains and James Lego's Two Songs of the Sea, which she will perform in the University of North Carolina's New Music Festival next month.
Recent appearances of Ms. Sterrett include Olympia in Les Contes d'Hoffmann, Gretel in Hansel and Gretel, and Papagena in Die Zauberflöte¸ a role in which she will reprise with Opera Roanoke in October.