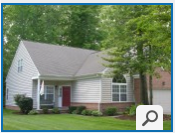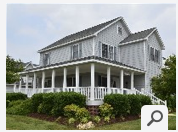 By GEORGE SOUTHERN
Cape Charles Wave
October 7, 2013
According to Cape Charles merchants, this year's tourist season was the best in memory. But if Town officials enforce their vacation rental rules, they could kill the goose laying the golden eggs.
Cape Charles has five bed-and-breakfasts with 18 bedrooms, and two hotels with 22 rooms, for a total of 40 rooms offered to the public. Those 40 rooms obviously are not the anchor for tourist accommodation in Cape Charles. Families, often staying a week or longer, rent whole houses, and in almost every case these homes are privately owned.
According to a report compiled by former Town Planner Tom Bonadeo, the Town is comprised of 958 houses, of which 402 are used for vacation rentals. Without these individually owned properties, the Cape Charles tourist trade would hardly exist. But Town policies, if enforced, could decimate this cottage industry.
For an example of a Town that has successfully discouraged private vacation rentals, one need look no farther than Chincoteague. Even though Chincoteague hosts multiples of tourists more than Cape Charles, the number of private vacation homes for rent in Chincoteague is only a small fraction of those in Cape Charles.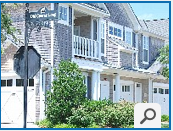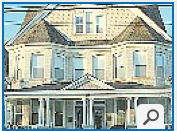 Why? Perhaps because Chincoteague has enacted a very restrictive ordinance: private houses offered for vacation rental are required to provide one off-street parking space for each bedroom in the house. And the parking spaces cannot be in the front yard. That severely restricts rental opportunities for homeowners, but it doesn't hurt the tourist business as a whole, because Chincoteague has a Best Western, a Hampton Inn, a Rodeway Inn, Comfort Suites, and many, many more condos and villas. Perhaps commercial innkeepers don't want competition from private homeowners, and the Town of Chincoteague appears to have accommodated their wishes. [Read more…]