Harold Richardson, 68, Oyster Native, Waterman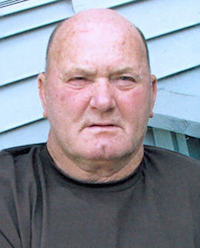 May 27, 2014
Harold Clayton Richardson, 68, husband of the late Arlene A. Richardson and a resident of Eastville, passed away Sunday, May 25, at Riverside Regional Medical Center in Newport News.
A graveside service will be conducted 2 p.m. Wednesday, May 28, at Capeville Masonic Cemetery with Reverend Jack D. Pruitt officiating. Family will join friends at Wilkins-Doughty Funeral Home on Tuesday evening from 7 to 8:30 p.m.
A native of Oyster, Mr. Richardson was the son of the late David Richardson and the late Irene Wilgus Richardson. He was a retired waterman and loved fishing and working on boats.
He is survived by his loving companion of 15 years, Ruby Setaro of Onley; stepdaughter Terri Salenski and her husband, Mark, of Oyster; sister Lillie Clark and her husband, Ray, of Capeville; six grandchildren; three great grandchildren; and numerous nieces and nephews. In addition to his parents and wife, he was predeceased by his brother and best friend, George Richardson.
Online condolences may be sent to the family at www.doughtyfuneralhome.com. Arrangements are by Wilkins-Doughty Funeral Home, Cape Charles.