Anthony 'Poot' McHan, 21, Route 13 Victim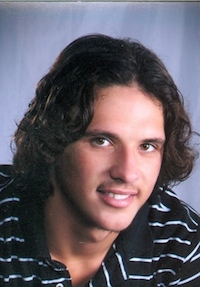 CAPE CHARLES WAVE
December 18, 2013
Anthony "Poot" McHan, 21, was driving north on Route 13 in the direction of Cape Charles Tuesday afternoon (December 17) when he lost control of his 2001 Toyota Tundra pickup. According to reports, the truck ran off the road near Capeville and flipped several times, ejecting McHan, who reportedly was not wearing a seatbelt. He died at the scene. Virginia State Police said that alcohol was not a factor in the accident.
McHan worked for Luke Kellam Construction and was involved in building the large home nearing completion in the Bay Creek South subdivision of Plantation Pointe.
A graveside service will be held 2 p.m. Saturday, December 21, at Belle Haven Cemetery with Reverend Jonathan Carpenter officiating. Family will join friends 7-8:30 p.m. Friday, December 20, at Doughty Funeral Home in Exmore.
A native of Exmore, he was the son of Theresa A. Hart McHan and Walter Ross McHan, Sr., and the stepson of Amy Manelski and Gregory Mooney, all of Exmore. In addition to his parents and stepparents, he is survived by three brothers, Walter Ross McHan, Jr., of Smith Beach, Colin McHan of Exmore, Caleb McHan of Exmore; maternal grandparents, Richard and Ruth Hart of Tasley; an aunt, Bonnie Hart-Cropper of Parksley; two cousins, Terry L. Cropper, Jr., of Michigan and Trent L. Cropper of Parksley. He was predeceased by his paternal grandmother, Patricia McHan.
Online condolences may be sent to the family at www.doughtyfuneralhome.com.