Rintha Broyles, 74, Mother of Cape Charles Resident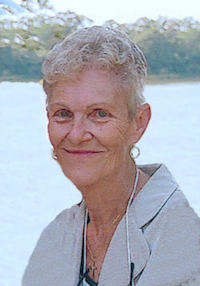 August 12, 2014
Rintha Capps Broyles, 74, wife of the late Clarence N. Broyles, Jr., and a resident of Seaview, passed away at her residence Thursday, August, 7. A graveside service will be held 10 a.m. Friday, August 15, at Nimmo United Methodist Church Cemetery, 2200 Princess Anne Road, Virginia Beach, with Rev. Elizabeth A. Lutz officiating. Family and friends may call at her late residence 1-2 p.m. Thursday, August 14.
Mrs. Broyles was born April 18, 1940, in Pungo, the daughter of the late Russell Lee Capps and the late Mildred Smith Capps. She is survived by two daughters, Deborah Ann Eder of Machipongo and Robin Laverne Brownley of Cape Charles; a brother, Raymond Capps, and his wife, Gerri, of North Carolina; and three grandchildren, Christopher Lee Brittingham, Melissia Ann Jones, and Jason Andrew Brittingham.
In lieu of flowers, memorials may be made to Hospice and Palliative Care of the Eastern Shore, 165 Market Street, Suite #3, Onancock, VA 23417. Online condolences may be sent to the family at www.doughtyfuneralhome.com.
Arrangements are by Wilkins-Doughty Funeral Home, Cape Charles.