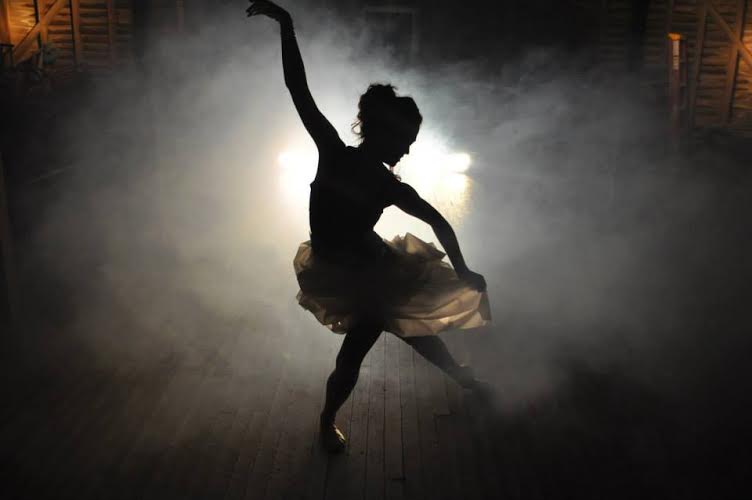 AUGUST 15-17 WEEKEND: Images from Harbor for the Arts Festival
(1) BARN DANCE: Renata Sheppard, Harbor for the Arts Festival artistic director, performs at Art in the Barn August 9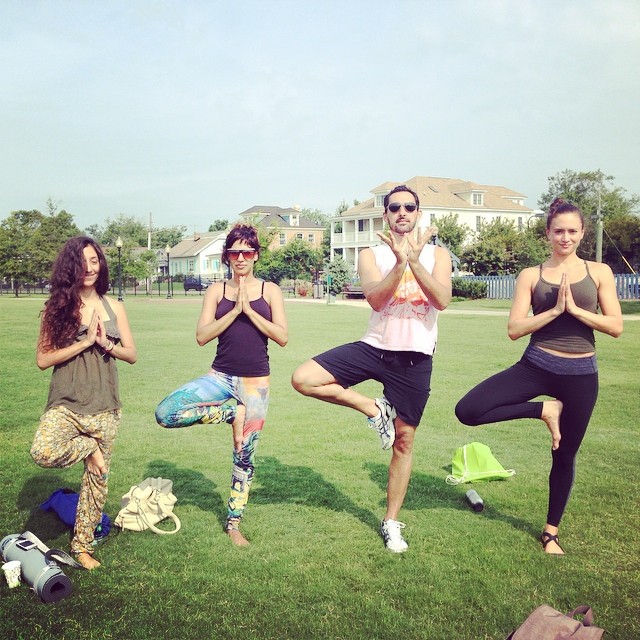 (2) YOGA IN THE PARK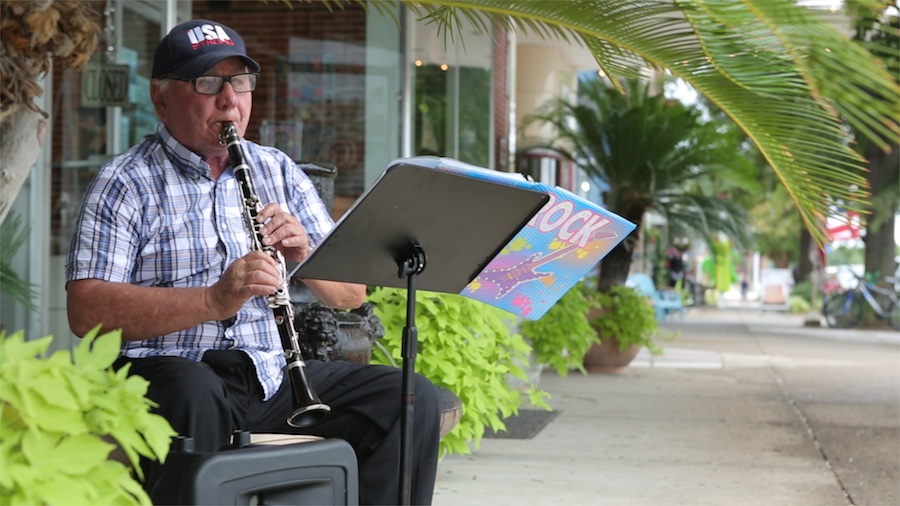 (3) TONY SACCO — "OLD MAN AND THE FOUNTAIN"
SATURDAY AUGUST 16 
8:30 a.m. — Yoga in the Park: Start your weekend mornings with a body/mind practice.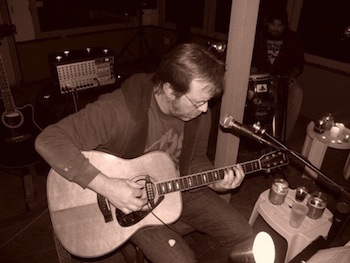 11-1 p.m. —  Jeff Madsen outside Brown Dog Ice Cream: Jeff Madsen entertains with rich vocals and classic acoustics.
1 p.m. — Narrowpath on Strawberry Street: Narrowpath is a contemporary Christian band from the Eastern Shore. They write their own music, and their songs speak to the struggles and the joys of the Christian walk.
5:30 p.m. — Andrew McKnight & Beyond Borders on Strawberry Street: Singer/songwriter Andrew McKnight's music traverses influences from Appalachia, tasteful slide and jazzy blues, feisty anthems, rustic folk, and guitar-driven rock while blending his charming tenor voice and acoustic and electric guitars with banjo, upright bass, drums, and percussion.
7:30 p.m. — Experimental Film Screenings 2014 in the Palace Theatre: Premiere of the 3-minute short films created during the workshop in Cape Charles with comments by the various filmmakers. A culmination of the intense work generated by the international workshop participants. Films highlight Cape Charles location and characters. Special guests include Grammy Award winner Noemie LaFrance, Andy Edmunds from the Virginia Film Institute and Italian film maker Lorenzo Minoli.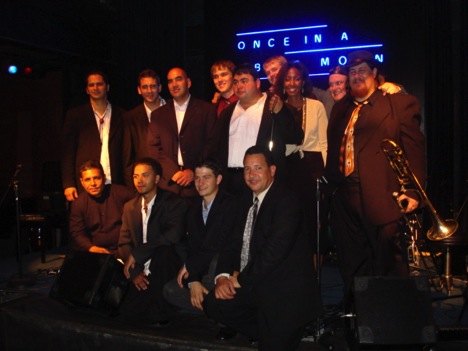 8:30 p.m.-midnight — Tropikiimba, Cuban salsa dance party, Cape Charles Yacht Center: Huge party with dancing, food, cash bar, special events, and entertainment co-sponsored by the Cape Charles Yacht Center. (See poster on page 1.)
SUNDAY AUGUST 17
8:30 a.m. — Yoga in the Park
4 p.m. — Antonio Vitiello, Palace Theatre: Pianist, Antonio Vitiello from Naples, Italy, offers an eclectic variety of musical favorites, interspersed with well known songs by vocalist Gualtiero Cavalieri.
7 p.m. — Soulful Tones Band, Central Park: One of the hottest bands on the Eastern Shore, the Soulful Tones play Funk, R&B, Rock, Reggae and GO-GO. Bring a picnic and a chair. Margaritas available.
August 15, 2014
Last Saturday was another big surprise presentation by Cape Charles Harbor Festival. Venue: Parr Barn — An old white barn at the end of a cornfield, overlooking the marshes and barrier islands of the Atlantic seaside. At the back of the barn, guests were in the periphery of a circular driveway and in the center a maleTaiwanese dancer clad in a billowing black skirt was miming in silence. Boooring.
After 10 minutes I was about to leave when suddenly appearing from the seaside was a female Taiwanese dancer in similar attire but in red, jumping ,writhing, pirouetting gracefully towards the black dancer in unison with a hypnotizing Chinese melody. Hmm — interesting. The two dancers went inside the barn and out came several dancers clad in all white costumes and gestured the audience to go with them inside the barn, up the stairs into the rafters.
Up there, we were enveloped in white smoke as the dancers danced and the audience stared, mesmerized. It felt like I was participating in someone else's dream. After the sequence, someone started playing the violin by the big barn window with the big moon just hanging outside like a cliched landscape. We went back downstairs to another stage where a very talented husband and wife team (Bridgman and Packard) performed their magical, whimsical dancing as images were projected into a black screen. At times, it was hard to determine whether it was the real person dancing or an image. Totally engrossing.
Many thanks to the organizers and supporters of the Harbor Festival for bringing this avant garde productions to our little town.
– MARIA FRANCIA VARGAS DALKINSKY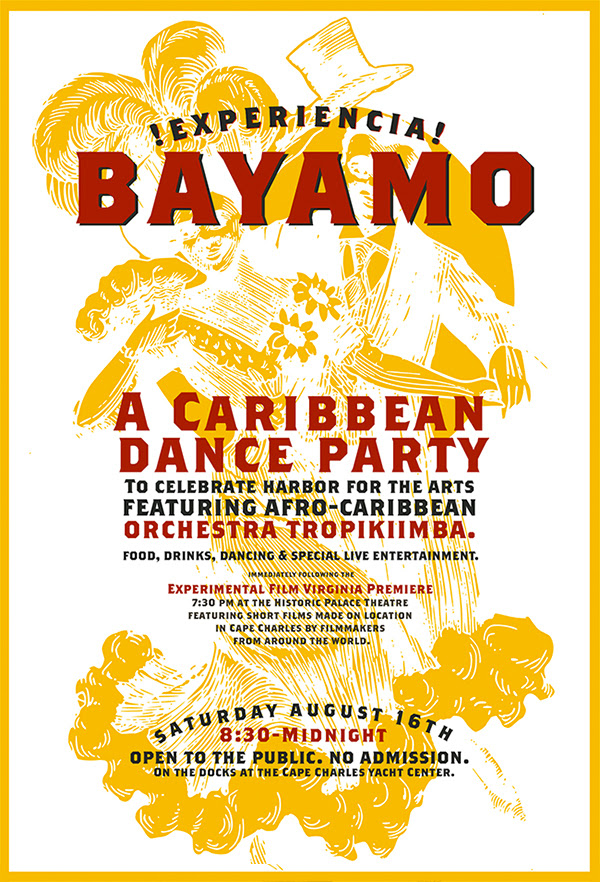 The Baldwins are throwing open the new Cape Charles Yacht Center to the public Saturday, August 16, for a Cuban salsa dance party as part of the two-week-long Harbor for the Arts Festival. They promise "a huge Party with dancing, food, cash bar, special events, and entertainment."
The party starts at 8:30 p.m. and goes until midnight. Music is by Orquesta Tropikiimba — Afro-Latino music "guaranteed to get people on their feet and dancing." That includes Salsa, Timba, Songo, Bolero, Danzon, Cha Cha Cha, Charanga, Rumba, Bachata, Merengue, and Vallenato. Orquesta Tropikiimba is billed as "one of few authentic Afro-Caribbean Orchestras in the Virginia, Maryland, and Washington D.C. area."